The Amazfit T-Rex 2 is a rugged outdoor adventure watch that punches far above its weight. Despite its mid-range price tag, it's packed with premium features like multi-band GPS, impressive biometric monitoring, a super bright OLED display, and remarkable battery life. The only real drawback was that the automatic activity tracking didn't always initiate, but the T-Rex 2 is otherwise hard to fault, particularly at this price.
Pros
+

Up to 45-day battery life

+

Bright, sharp OLED display

+

On-wrist navigation

+

Extremely tough build
Cons
-

Auto workout detection didn't always work
Amazfit T-Rex 2: first impressions
The Amazfit T-Rex 2 is a rugged sports watch that's a direct rival to devices like the Garmin Instinct 2 and the Polar Grit X – and it's one of the best GPS watches in its class. It's a successor to the original T-Rex from 2020, and the T-Rex Pro that was released in 2021, and makes big improvements on both of them, particularly when it comes to battery life.
In case you're not familiar with the name, Amazfit is the fitness arm of Chinese company Zepp (formerly known as Huami), and in addition to a vast array of fitness trackers and smartwatches, it also produces some very decent smart scales and running headphones. It releases a staggering number of devices each year, but the T-Rex 2 is its best adventure watch to date.
Specifications
• List price: $229.99 / £219
• Case size: 47.1mm
• Weight: 65.8g
• Display type: OLED
• Water rating: 100m
• Best use: Road running, trail running, hiking, cycling, triathlon
It comes in three colorways: ember black (tested here), astro black and gold, wild green, and desert khaki. According to Amazfit's specs the watch weighs 66.5g, but my review unit came up slightly lighter at 65.8g. The case measures 47.1mm in diameter, which is standard for a modern sports watch, and is a pretty chunky 13.65mm thick.
The case is made from metal-sprayed polymer, which is an interesting choice - a little heavier than resin alone, but with a tougher outer coating. The bezel still sports visible screws, but they're now smaller than those of the original T-Rex and T-Rex Pro.
The most noticeable difference, however, is a new metal tab bearing the company name that's screwed onto the right-hand edge of the case. It seemed like a strange addition until I accidentally knocked the watch against a fence post and realized it's a bumper that prevents damage to the all-important 'start' and 'back' buttons. Having accidentally tested it, I can say with confidence that it works.
Like its predecessors, the Amazfit T-Rex 2 sports a bright OLED screen, which is the same tech that gives devices like the Apple Watch their vibrant displays. Most rugged watches (like the Coros Vertix and Polar Grit series) use memory-in-pixel technology, which uses less battery power, but isn't as vibrant and has a lower refresh rate.
Another of the T-Rex 2's standout features is its price. Despite being a good-looking, feature-packed sports watch, the T-Rex 2 has a list price of $229.99 / £219. Although most expensive than its predecessors, the T-Rex and T-Rex Pro, it's half the price of many similarly specced watches from bigger brands.
Sounds too good to be true? After the launch of the T-Rex Pro in 2021, I asked one of Amazfit's spokespeople just how the company keeps prices so low, and she explained that it comes from making components for its watches in-house rather than buying them in from external suppliers. But how does it perform?
Amazfit T-Rex 2: in the field
The Amazfit T-Rex 2 is extremely simple to use when you're on the move, with a combination of four physical buttons and a touchscreen for scrolling through menus and panning across maps. The touchscreen is locked by default during activity tracking, and the start/pause button is protected by its metal bumper to avoid accidental presses when you're rolling up your sleeve to check your stats. The screen's coating was prone to attracting fingerprints, but that was only cosmetic.
The Amazfit T-Rex 2 has dual-band GPS positioning and supports all the major satellite navigation systems, which should allow it to pinpoint your location quickly and accurately even in tricky areas under heavy tree canopies or by cliffs. Each time I selected an outdoor activity for tracking, it only took a few seconds for the watch to beep and signal that it had established a lock.
GPS accuracy proved impressive, and the watch tracked our pre-measured 5km run to within a handful of meters. Importantly, the T-Rex 2 now also allows you to import GPX routes, which you can follow from your wrist - something that was missing from its two predecessors. Although it doesn't have the advanced topographic maps of a top-tier Coros or Garmin watch, the clear OLED display of the T-Rex 2 really comes into its own for wayfinding.
Unfortunately automatic workout tracking didn't prove 100% effective. The watch failed to recognize a 5km evening club run, despite the movement of my wrist and increase in heart rate, which was surprising. To be certain your activities are all logged, I strongly recommend activating tracking manually.
Amazfit claims up to 24-day battery life or 10 days in heavy useage (a big upgrade from the T-Rex Pro) and my tests bore this out. After a full week tracking a workout every other day, my review unit still had over 50% of its initial charge remaining. Keeping the screen in always-on mode will drain the battery much faster, but I found it wasn't necessary; the watch's gyroscope does a very good job of detecting when you've raised your wrist and illuminating the screen accordingly.
Amazfit T-Rex 2: companion app
The Amazfit T-Rex 2 syncs with the Zepp mobile app (available for iOS and Android), which takes its name from the brand's parent company. Data is transmitted automatically when you wake, open the app, or complete a workout, so there's no need to hold any buttons on the watch.
All data in the Zepp app is presented clearly with approproate graphs, and as much detail as you care to delve into. For a quick glance at your daily stats, the app provides you with a Garmin Connect-style dashboard that you can customize with different sections. Steps, sleep, workouts, body temperature, breathing quality - it's all at your fingertips. If you own an Amazfit smart scale, the app can also display body weight analysis, and it can pull in stats from headphones like the Amazfit Zenbuds or Powerbuds Pro as well.
Unlike the vast majority of smartwatches, Amazfit's devices are able to detect naps and factor them into your recovery stats. Provided you've dozed off for at least 20 minutes, your watch will record it and present the data in the app along with a snippet of advice. Taken a brief siesta in the early afternoon? Great! Snoozed for an hour before dinner? Not so good.
Tracking trends in data can eat up a considerable chunk of time, so the Zepp app boils down all your activity and heart rate data from the last seven days into a metric called PAI (Personal Activity Intelligence). Not everyone is a fan of PAI, with some finding it too abstract, but the overall principle is that the more activity you engage in that raises your heart rate, the more PAI you earn. Ideally, you should be aiming for a PAI score of 100, but the algorithm used to calculate your personal score is quite complex and takes into account factors like your age, gender, and overall fitness. Not a tool for the data nerds among us, but useful for anyone who needs a nudge to get moving more often.
Amazfit's app store is home to a small selection of additional tools that you can download to your watch. Most of these are simple health-related tools that you could find pretty much anywhere, but there's also an app for controlling a GoPro camera. It only supports the GoPro Hero 9 and 10 at the time of writing (I tried it with my Hero 5 before realizing this) but is a great addition if you own one of those, avoiding the need to buy a separate Wi-Fi remote control. There's also a vast array of watch faces to choose from, and unlike Garmin's selection, all of these are free to use.
When it comes to third-party compatibility, you're not missing out on much if you opt for Amazfit rather than Polar or Garmin. Amazfit devices sync nicely with Strava, Google Fit, and Apple Health. The only big name that's not supported is TrainingPeaks, so you won't be able to sync your training plans with the T-Rex 2. You can, however, import routes in GPX format using the Zepp app as we mentioned earlier.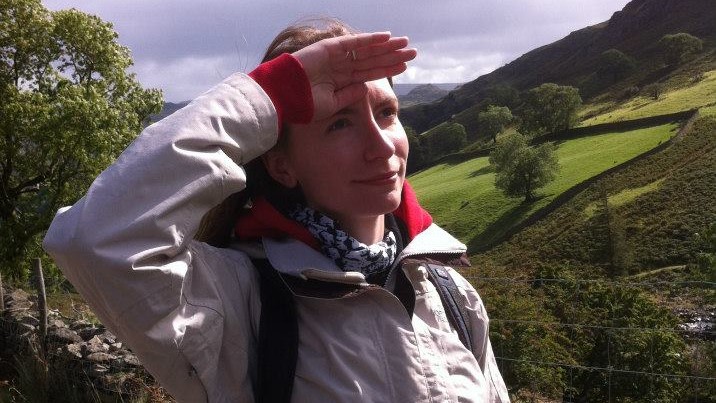 Cat is the editor of Advnture, She's been a journalist for 15 years, and was fitness and wellbeing editor on TechRadar before joining the Advnture team in 2022. She's a UK Athletics qualified run leader, and in her spare time enjoys nothing more than lacing up her shoes and hitting the roads and trails (the muddier, the better), usually wearing at least two sports watches.