The Fenix 7 Pro takes an already great GPS watch and gives it a little extra polish with a new, more sensitive heart rate monitor, flashlights for all three sizes, and the promise of an ECG app in the future. Most of the firmware updates will be coming to older watches soon, but if you want the most accurate training metrics or just struggle to find your sleeping bag zipper at night, the Pro edition has the edge.
Pros
+

New heart rate sensor that's great for interval training

+

All the excellent training tools of the original Fenix 7

+

More sports tracking modes

+

Flashlight for all watch sizes
Cons
-

ECG sensor not available at launch

-

No improvement in battery life
Garmin Fenix 7 Pro: first impressions
The Garmin Fenix 7 Pro, released in May 2023, is an updated version of the original Fenix 7, which launched in January 2022. The two are very similar in terms of both hardware and software, but with two key differences: the heart rate sensor and flashlight.
Specifications
• List price: from $799.99 / £749.99
• Case size: 42mm / 47mm / 51mm
• Weight: 63g / 79g / 96g
• Display type: memory-in-pixel (MiP)
• Water rating: 100m
• Best use: a huge range of indoor and outdoor sports, with a particular focus on running, cycling, swimming, and golf
The new heart rate sensor features more LEDs than its predecessor, with receptors spread over a larger area, which should result in more accurate readings. Although it's not enabled at the time of writing, the watch also has the necessary hardware for Garmin's ECG app, which allows you to check for signs of an irregular heart rhythm, but is currently only available for the Garmin Venu 2 Plus.
The other big change is the new flashlight. Only the largest version of the Fenix 7 had a flashlight, but all three Fenix 7 Pro sizes do. That's great news for wearers with smaller wrists and is one of the biggest justifications for choosing this watch over the standard Fenix 7.
The Fenix 7 Pro comes in the same three sizes as its predecessor (42mm, 47mm, and 51mm diameter), and each one is the same thickness and weight despite the additional LEDs. The larger sensor array on the Pro means the bulge on the back is slightly larger, but that's the only real noticeable difference.
The Fenix 7 Pro's case is made from reinforced resin with a metal bezel and case back (either stainless steel or titanium depending on your choice of model), and a layer of metal over the lugs.
The band is made from soft silicone with a co-ordinating metal buckle, and two sizes are included in the box. If you'd like to switch things up, you'll be pleased to find this is the same Quickfit band as the original Fenix 7, which you can remove and replace with only your thumbnail. Garmin has recently added various new Quickfit straps to its storefront, including some lightweight, breathable nylon options, so there's plenty of choice.
Around the case edge you'll find Garmin's traditional array of five buttons: stop/start, back, down, up/menu, and light. Double-pressing the light button will activate the LED flashlight, which you can configure through the settings menu. Here you can adjust the brightness, switch from red to white, and choose solid light or a blinking pattern.
The display is the same memory-in-pixel unit used by the original Fenix 7, with the same blue-tinted backlight. I generally prefer to switch the data color on the face to blue or green, as the light muddies the default red shade.
The Fenix 7 Pro has the same USB charging port as most Garmin watches released in recent years, and battery life for both watches the same. Unlike the regular Fenix 7, however, the Pro edition has solar charging as standard. This won't power up your watch from flat, but with regular exposure to sunlight it will help you eke out a little more time between charges. The flashlight has minimal impact on battery life.
You can also choose how the light behaves during activities by selecting the sport you want to embark on, then making your selection from the options menu. I particularly like the ability to sync the pulsing of the light with your cadence while running, which makes it more obvious that you're not a cyclist after dark.
One of the blinking patterns for the flashlight is a Morse code SOS (three short blinks, three longer ones, then three short ones). If you're planning to head out into tricky territory, it might be wise to set this as your standard flashlight so you can enable it by simply double-pressing the light button in an emergency.
Garmin Fenix 7 Pro: in the field
I tested the smallest version of the watch, the Fenix 7S Pro, wearing it on one wrist and the regular Fenix 7S on the other.
When it comes to battery life, Garmin estimates that the Fenix 7 Pro will last up to 18 days in smartwatch mode (22 days with solar), and up to 57 hours in GPS mode (73 hours with solar). The smaller Fenix 7S Pro that I tested should keep running for up to 11 days in smartwatch mode (14 days with solar) and up to 37 hours in GPS-only mode (46 hours with solar).
Although I carried out my tests in the height of summer, I live in the UK and have a desk under an air vent, necessitating the wearing of long sleeves, so the Fenix 7S Pro sadly wasn't getting three hours of sunlight most days. I found that it lasted approximately eight days between charges with one GPS-tracked workout per day (about 50 minutes most days, and one long run on Sunday), which is about the same as my standard Fenix 7S.
During interval training, I found that heart rate monitoring compared well with a chest strap; although it's not quite as responsive and I had to rely on perceived effort for one-minute zone four intervals, it's ideal for longer efforts. During my testing it didn't record any unusual spikes or drops, though that wasn't an issue I found with the regular Fenix 7 either.
If you decide to use a chest strap, you'll find that connecting to external devices is a piece of cake. I connected the Fenix 7 pro to both a Garmin HRM-Pro Plus and an indoor bike with no problems whatsoever, and the watch can remember devices and connect automatically when it detects them in future.
The Fenix 7 Pro includes around 30 more activity tracking modes than the standard Fenix 7 (including kayaking, at last!) but these will be coming to older Garmin watches very soon. At the time of writing, they are already available to Fenix 7 owners who are members of Garmin's public beta testing program, so don't let this be the deciding factor if you're trying to choose between the two.
If you're a runner or cyclist, you'll get daily suggested workouts based on your fitness and readiness score, which can help you avoid falling into a training rut. If you've got a specific goal in mind then you can also follow a dynamic plan set up within the Garmin Connect app, or import one from a third-party service.
I imported a marathon plan from TrainingPeaks, and it worked flawlessly, with the watch automatically displaying the day's scheduled workout and guiding me through with on-screen alerts and audio notifications. If you've not tried it and you have an event coming up, I highly recommend giving it a try.
Like most Garmin watches released in the last couple of years, the Fenix 7 Pro can track stats including running power, cadence, vertical oscillation, and ground contact time without the need for any external sensors (effectively making the Garmin Running Dynamics Pod redundant). It's interesting to see how these vary as you change your pace, and it's a very useful tool if you're working on increasing your cadence and running more efficiently.
I did notice some drift in GPS-only mode (I can assure you I wasn't actually in the river), but switching to multi-band mode does make a noticeable difference if you can handle the faster battery drain. It's the same story with the standard Fenix 7, but both watches performed very well on my pre-measured 5km route, giving results accurate to within a handful of meters.
Two other new software features to arrive with the Fenix 7 Pro are Hill Score and Endurance Score. Hill Score is based on two factors (hill endurance and hill strength) plus your estimated VO2 max. Hill endurance is all about maintaining effort while tackling inclines, whereas hill strength relates to your ability to really attack them with high intensity.
Endurance Score is mostly based on your VO2 max, but also takes into account factors like age and sex, activity duration, intensity, speed, and power. Both your Endurance Score and Hill Score are based on a four, week baseline, and will show you which activities have contributed most to your progress (in my case, running and cycling). Again, these scores are coming to older watches very soon.
If you're not interested in that degree of granularity, you still get the broader VO2 max, training status, training readiness, and body battery scores to give you a quick view of your overall fitness, the effectiveness of your recent work, and how well rested and ready you are to tackle the current day's workout.
As with all Garmin watches, you'll need to be honest when setting your sleep and waking times. If you're too optimistic and claim you'll be in bed by 10pm, the watch will likely enter sleep mode while you're reading or vegetating on the sofa. Set up correctly, I found the Fenix 7 Pro one of the best watches I've tested when it comes to sleep tracking, detecting even brief periods of wakefulness during the night.
Sadly there's still no way to track naps or polyphasic sleep though, so if you have an atypical sleep pattern then you might be better served by one of Amazfit's many wearables, which pick up naps lasting 10 minutes or longer.
Overall, the Fenix 7 Pro is a superb sports watch, but so is the original Fenix 7, and once the new software updates are in place it'll be hard to choose between the two. Nevertheless, it's tough to overstate the usefulness of the flashlight, and I genuinely missed it after switching back to the older watch. Need to find something in your tent? Need to make yourself more visible in bad weather? Want to see under the washing machine or something equally unglamorous? It's right there.
Does that justify the difference in price? Perhaps not, but when the ECG sensor is eventually unlocked that might be the deciding factor.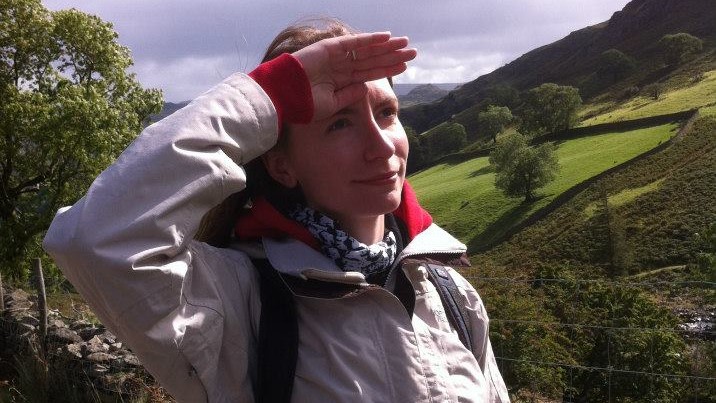 Cat is the editor of Advnture, She's been a journalist for 13 years, and was fitness and wellbeing editor on TechRadar before joining the Advnture team in 2022. She's a UK Athletics qualified run leader, and in her spare time enjoys nothing more than lacing up her shoes and hitting the roads and trails (the muddier, the better).