Can you make your own energy gels? And what's in gels anyway?
A guide to making homemade energy gels – plus three tried-and-tested recipes for runners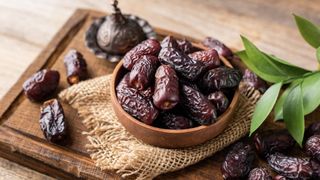 (Image credit: Getty)
If you are a runner, the chances are you have bought and consumed dozens of energy gels. The market place for energy gels is huge – and still growing.
Just take a look at the shelves of any sports shop or, indeed, larger supermarkets to see the many different brands and types of energy gels. But they are not cheap, are they?
It can also be argued that the use of many one-shot energy gels is wasteful and potentially unfriendly to the environment because they are usually packaged in some kind of throw-away plastic or foil container or wrapper. And don't get us started on all the discarded energy gel wrappers you see littering the streets and countryside.
So what is the alternative? How about you make your own energy gels?
It's actually not so difficult to make your own energy gels, because many ingredients found in shop-bought gels are simple and easily available in supermarkets.
First, let's take a closer look at energy gels for runners.
Why use energy gels?
Most energy gels are made of a water, flavouring – often fruit juice – and some form of quick-digesting carbohydrate. This could be in the form of maltodextrin, sucrose, fructose, or glucose. Some energy gels also include a list of additives that might not be so attractive the you stop to think about them.
Making your own energy gels has a few advantages. Running coach and sports nutrition specialist, Claire Bartholic, of the The Planted Runner, says: "While commercial gels are convenient, making my own gels is a lot less expensive and I can control the ingredients.
"I also get a lot of requests from the athletes I work with for whole food gels, so I have come up with my own."
Ingredients for homemade energy gels
It's recommended you'll nee a variety of carb sources is the key to achieving higher levels of absorption. This is because the different sources are also metabolised at different rates. Gels may also include caffeine, which some studies shows can improve exercise performance.
Many athletes, especially long-distance runners and cyclists, use gels them to improve performance and maintain blood sugar levels.
so, to make your own energy gels, you'll need a mix of quick-digesting carbs. Let's take a look at different sugar and their sources. (Information from Sugar Nutrition.)
Sucrose
Sucrose is a naturally occurring sugar. It is derived from sugar cane and sugar beets. It's also found in fruit (apricots, oranges, pineapples, and peaches, for example, are high in sucrose) veg (such as beetroot and carrots), and nuts. Table sugar is the easiest source.
Fructose
Fructose is also a form of sugar and a basic component in table sugar (sucrose). On its own, it's found naturally in honey, fruits, fruit juices and dried fruits. You can find some of the fruits with the highest values of fructose.
Vegetables have fructose, too, for example, artichokes, asparagus, broccoli, leeks, mushrooms, onions, red pepper and tomatoes.
Glucose
Glucose is another simple sugar, and is found in a range of natural foods, as well as manufactured products.
As a source of glucose in your homemade energy gels, you could use honey, golden syrup, dried fruits like dates, currants and figs, and some juices.
Maltodextrin
Maltodextrin isn't a sugar, although it behaves in a similar way when it comes to impacting blood sugar levels. Manufacturers of Maltodextrin extract it from starchy foods such as potato, corn and wheat. It often takes the form of a powder and is sold by a range of suppliers.
Maltodextrin is easily digestible, being absorbed as rapidly as glucose, and may be either moderately sweet or almost flavorless.
3 recipe ideas for homemade energy gels
Copycat chocolate GU gel
Thanks to running coach and sports nutrition specialist Claire Bartholic, of the The Planted Runner, for this recipe.
Prep time: 5 mins
Ingredients:
20g maltodextrin (8 teaspoons)
7.5g agave (1.5 teaspoons)
1/32 tsp salt
1/8 tsp vanilla
1/4 tsp cocoa powder
2 tsp water
1/32 tsp lite salt
Note: A set of mini measuring spoons, such as these, will help with this recipe. Alternatively try replacing 1/32tsp with half a pinch etc, and then work on a trial-and-error basis until you get a taste that you like.
Method:
Mix all ingredients in a small bowl until smooth. Pour into a gel flask.
Nutrients per serving:
Carbohydrates: 28g
Sodium: 146mg
Potassium: 87.5mg
112kcals.
Claire also suggests long-distances runners take a look at this popular recipe.
Medjool date energy gels
Thanks to Coach Debbie Runs for this recipe.
Serves: 3
Prep: 10 mins
Ingredients:
3oz medjool dates (about 6 dates), pitted
3 or 4 fresh strawberries
1 tsp chia seeds
Pinch of salt (about 1/10 teaspoon)
1 tsp lime juice
2 tbsp water
Method:
Cut the fruit into small pieces and place in a blender or food processor. Add the chia seeds, salt, lime juice and water. Blend until smooth.
Place into three small sandwich bags or a container of your choice. Refrigerate until ready to use.
Nutrients for 1oz serving:
Carbohydrates: 23g
Sugar: 21g
Sodium: 80mg
Fiber: 2g
100 kcals
Debbie says: "I add cashews or almonds to the recipe because I personally need a little more protein and fat."
Watermelon, beet and chia energy blocks
Thanks to Jennifer, of thefitfork.com, for this recipe.
Prep: 5 mins
Cook: 10 mins
Prepare the day before so you can let it set.
Servings: 9 servings (5 pieces each)
Ingredients:
1 cup cane sugar (or granulated sugar, date sugar, coconut sugar, etc – but not a low-cal or zero-cal substitute)
1 cup watermelon juice
3oz packet liquid pectin
1/4 cup honey
1 tbsp beet juice powder (found on health food aisle, or in health food shops)
1/2 tsp salt
2 tsp fresh lemon juice
2 tbsp chia seeds (may be omitted if you don't like texture)
Method:
Spray a 9in x 5in loaf pan with nonstick cooking spray. In a medium saucepan, place sugar, watermelon juice, pectin, honey, beet juice powder and salt. Heat until thoroughly blended and then bring to boil, over medium-high heat, whisking continuously.
Reduce heat to medium and whisk constantly for five minutes more. Remove from heat and whisk in the lemon juice and chia seeds. Pour into prepared loaf pan.
Loosely cover the pan with a clean dish towel and let it stand at least 12 to 24 hours until firm (do not refrigerate).
Turn out the result on to a cutting board and shake gently to release. Using a sharp knife, cut into 1-inch squares.
Nutrients per piece:
Total carbs: 6.9g (dietary fiber: 0.3g, sugars 6.4g)
Total fat: 0.1g
Sodium: 27.4mg
Potassium: 6.6mg
Protein: 0.1g
26.7 kcal
How to carry your homemade energy gels
Once you have made your own energy gels, you'll need to find a way to transport them. Energy gels can be sloppy or sticky, or both, and that means you need a secure and watertight container.
Ideas for containers for homemade energy gels include reusable and squeezable plastic food pouches. For example, soft flasks, normally used for carrying water with you, could be filled with gels that are quite fluid.
Also, try baby food bags, which usually contain fruit purée. These can be found in supermarkets. Empty the puree (keeping it in a Tupperware or similar for future use), wash and reuse.
Silicone travel bottles also make a good container for energy gels.
If the gels are more solid you could simply use sandwich bags or baking parchment paper.
If you have ideas for tried-and-tested recipes for runners please do tell us.
All the latest inspiration, tips and guides to help you plan your next Advnture!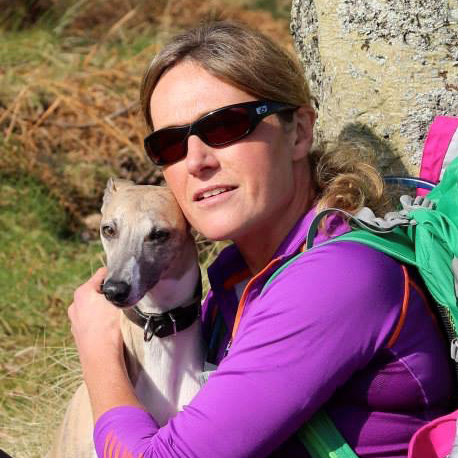 Fiona Russell is a widely published adventure journalist and blogger, better known as Fiona Outdoors. She is based in Scotland and is an all-round outdoors enthusiast with favorite activities including trail running, mountain walking, mountain biking, road cycling, triathlon and skiing (both downhill and backcountry). Aside from her own adventures, Fiona's biggest aim is to inspire others to enjoy getting outside and exploring, especially through her writing. She is also rarely seen without a running skort! Find out more at Fiona Outdoors.