How to choose road running shoes – tips and advice for the perfect fit
Buying the right running footwear for training and racing on tarmac is the difference between top performance and despair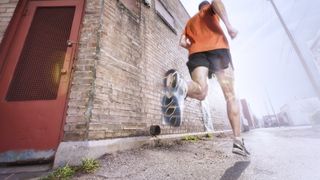 (Image credit: Getty)
If you are new to road running, or you are looking for your new pair of road running shoes, this guide will give you all the tips you need to ensure you buy the right footwear and avoid making an expensive mistake.
First off: don't buy for looks
It can be tempting to choose a pair of running shoes because they are your favourite color or because they look cool. You might also be attracted to buy a brand or model of shoe because your favourite running hero has them, but the most important part of buying new running shoes is fit.
It's important to try on running shoes to ensure they are the right comfort, length and width. Better still, head to a sports shop that offers gait analysis and expertise so that you can be sure you are choosing the right running footwear.
There are many different types of running shoe to consider. For example, you might be a runner who over-pronates or under-promotes, or one who needs a neutral shoe. These factors will be assessed by an expert road running shoe fitter.
A running shoe is a running shoe, right?
Wrong! There are running shoes to suit different terrains and conditions, including road running, trail running, and track running.
Road running shoes have uppers, soles and cushioning that are designed to be worn on hard surfaces, especially asphalt. They are also relatively light.
Shoes made for trail running have lugs on the sole for grip in wet conditions, and are made from tougher materials. Many also have a hard plate under the sole to protect your feet from rocks.
Track running shoes are typically very light, with small spikes on the sole for traction, and a thin, breathable upper.
Road running shoes: sole
The sole unit of a running shoe includes an outsole and midsole. The outsole is the part of your shoe that comes into direct contact with the ground. While a road running sole won't need as much grip and traction as a trail running shoe, you still want a sole that ensures you stay upright.
Take a look at the underside of the shoe and make sure it has a pattern that is designed to offer traction. A really smooth sole could be dangerous on wet, slick surfaces.
It's also worth looking at how thick the outsole is. Some lightweight road running shoes only put the bare minimum of rubber between the foam midsole and the ground, which may make them less durable when you're putting in serious miles.
Road running shoes: cushioning
The midsole is the part of a road running shoe that sits between the outsole and the insole. Cushioning is usually made from a foam material, and the levels of cushioning will vary in a number of ways.
In general, road running shoes are more cushioned than trail running shoes, although there are some brands that offer deep cushioning for both road and trail running, such as Hoka.
Road running shoes usually have more cushioning to reduce the impact of running on hard surfaces. Many runners will have a preference about the level of cushioning. Some like thick, squishy foam, while others go for something firmer.
If you're running long distances, you may prefer more cushioning to absorb some of the shock going through your body. However, road running shoes with more cushioning will reduce your ground feel.
Ultimately it's a matter of personal preference. Some runners like more cushioning, whether they are running on trails or tarmac, while other runners prefer only the bare minimum, perhaps even opting for barefoot running shoes.
Road running shoes: drop
The heel-to-toe drop refers to the difference in the thickness of the the midsole, from heel to toe. With road running shoes, the drop is usually larger than trail running shoes to protect the Achilles tendon and legs from the pounding impact of running on tarmac.
When choosing road running shoes, be careful not to go for a sudden change in heel-to-toe drop. This can affect your running gait, and the impact on muscles and tendons. When changing to a smaller drop, it's a good idea to build up the miles carefully so that your body can adjust gradually.
Road running shoes: medial post
The medial post is harder, higher density area of foam that is inserted into the medial side (inside) of the midsole. It's intended to control excessive pronation (see our guide to running pronation and supination for more details).
Many road running shoes have this feature to give greater stability when running on tarmac. If your foot over or under prostates repeatedly you will be prone to running injuries.
Road running shoes: upper
The upper part of a road running shoe includes the tongue, laces, mesh cover, and heel collar. The aim of the upper is to protect your feet from debris (such as stones) and water.
Road running shoes tend to have a simpler design for the upper compared to trail running shoes, because there are fewer hazards to combat. Even so, it's a good idea to look for details such as a toe-tap, breathable mesh, padded tongue and a waterproof membrane, such as a Gore-Tex liner if you want some rain protection.
The shape of the upper and the fit and feel will be different from brand to brand, so it's a good idea to try on shoes before buying them.
Road running shoes: lacing
The lacing system aids support in a road running shoe. You might see a traditional form of lacing, as well as lacing systems that use a toggle to secure them or the BOA Fit System.
Conclusion: how to choose road running shoes
The first expert tip is to try before you buy. It's also important to understand your personal running gait and to choose running shoes accordingly.
Then, it's up to you whether you want more or less cushioning, stability, heel-to-toe drop and the type of lacing you prefer.
These are the basics of ensuring you buy the right road running shoes. Aside form this, there are also modern details and features, such as carbon fiber insoles and carbon plates.
All the latest inspiration, tips and guides to help you plan your next Advnture!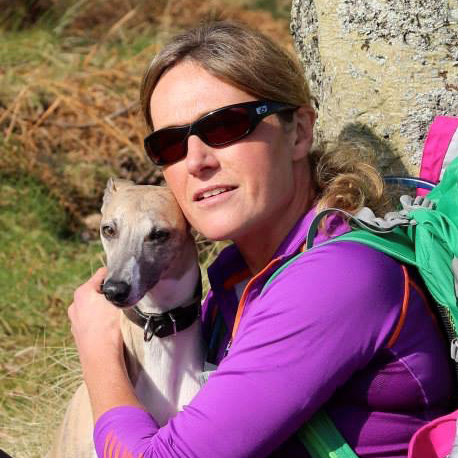 Fiona Russell is a widely published adventure journalist and blogger, better known as Fiona Outdoors. She is based in Scotland and is an all-round outdoors enthusiast with favorite activities including trail running, mountain walking, mountain biking, road cycling, triathlon and skiing (both downhill and backcountry). Aside from her own adventures, Fiona's biggest aim is to inspire others to enjoy getting outside and exploring, especially through her writing. She is also rarely seen without a running skort! Find out more at Fiona Outdoors.