Osprey vs CamelBak: which company makes the best backpacks?
We compare the two leading hydration pack brands so you can choose the right one for you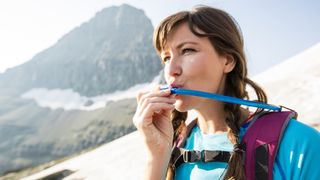 (Image credit: Getty Images)
Both Osprey and CamelBak are best known for their high quality backpacks. Let's take a look at the similarities and differences between the two popular brands and the different types of backpacks on offer.
As a general observation, Osprey makes a wide range of packs for different sports and in many different sizes and capacities. CamelBak has been traditionally known for its hydration packs for mountain bikers, although it's now making packs for different activities and with more storage capacity.
History of Osprey
Osprey was founded by Mike Pfotenhauer in California, America, in 1974. At first, Pfotenhauer designed and manufactured a range of technical packs himself. Over the years, the range of packs has changed and grown but the aim is still to make high quality, long lasting packs to suit outdoors enthusiasts. The headquarters is now based in Colorado.
History of CamelBak
CamelBak is also an American outdoor equipment company based in California, and best known for its hydration products, such as hydration packs and water bottles.
The origins of CamelBak date to 1989, when founder Michael Eidson was competing in the Hotter'N Hell Hundred bicycle race in Texas. So the story goes, Edison, who was an emergency medical technician, filled an IV bag with water and stuck it in a tube sock. He then pinned this to the rear of his top and secured the tube over his shoulder.
He took the hydration idea to a friend, Roger Fawcett, who tested it scientifically and went on to design and sell the first CamelBak product, the ThermalBak.
At first cyclists shunned the product because they said it looked geeky, but a clever marketing campaign, 'Hydrate or Die', saw sales suddenly grow. CamelBak is now one of the most popular hydration pack companies for mountain bikers.
A closer look at Osprey products
There's a huge range of Osprey packs, including rucksacks for hiking, backpacking, running, cycling and skiing and snowboarding, as well as travel and general lifestyle packs. The company also sells hydration packs, child carriers, and kids' backpacks.
Packs are either unisex fit of designed specifically to suit men or women. There is also a useful on-line sizing mechanism so you can work out which of the packs will fit you best. Many packs have rear torso systems that can be adjusted for height as well.
Backpacks range from compact six-liter lumbar packs through to 70-liter packs (or even larger) bags for multi-day backpacking expeditions. Hydration packs are available from 0.5l to 15l and for runners, hikers and cyclists.
Osprey also sells a range of running packs, plus running vests for shorter outings. It designs packs specifically for cyclists and mountain bikers too, as well as a range of hydration packs, where the focus is on carrying a water bladder.
Another big product area for Osprey is travel bags, from smaller carry-on luggage packs to wheeled travel bags from 36l to 130l.
Osprey's three child carriers (including our top pick, the Osprey Poco Plus) are aimed at parents who want to carry youngsters while hiking. There is also a growing range of packs made to suit children.
The company's hiking backpacks are generally thoughtfully designed, with features such as well-designed carrying systems, tons of pockets, and attachment straps for trekking poles and ice axes. In fact, If there is any criticism to be handed to Osprey, it's that there are sometimes too many pockets, straps and other features that you may not always need.
Unless you've purchased a dedicated hydration pack or running backpack, you'll usually need to buy a separate hydration bladder or flask to carry water. Osprey does make and sell these but they do not come as standard with all the company's backpacks. The company also makes a range of other accessories including dry bags, totes, packing cases and cable locks.
Osprey highlights its environmental and sustainability credentials where possible – and applicable. For example, the Hikelite 18 pack is made with Bluesign-approved main body fabrics, GRS-certified 100% recycled main body fabrics and a DWR treatment made without PFAS.
CamelBak packs in more detail
While CamelBak started as a designer of packs for mountain biking, the company has branched out in more recent years. Like Osprey, CamelBak sell highs quality and respected packs to suit a range of activities, including cycling, running, hiking and skiing, plus packs for children.
The main difference is that Camelbak packs always focus on hydration. The packs for different sports come in a range of sizes, but storage for a bladder or bottles is the main emphasis. Most of the packs have a hydration bladder as standard, while running vests, have smaller soft flasks for water. The packs are sold with the hydration bladders and soft flasks, so you don't need to buy them separately
A few other packs, especially those for hiking and skiing, that have a larger volume for packing other kit, such as spare layers, but the largest size is a 32l hiking rucksack.
Another noticeable difference between CamelBak and Osprey packs is the number of pockets and compartments. Osprey packs have far more pockets and storage areas as standard. CamelBak tends to have a simpler and more streamlined approach to designing their packs. Many of the packs made by CamelBak are designed in one size and a unisex fit although there are some more recent innovations, such as a running vest designed to fit the female physique. There is a choice of colorways for many packs, but not all.
CamelBak also has a range of military backpacks and bottles, and sells a range of accessories, including different sizes of hydration bladders, soft flasks, water bottles, cool bags, filtration devices, bite valves, cleaning products, spares etc.
Camelbak has its own list of restricted substances that it avoids using in its products and packaging for safety and sustainability reasons, such as BPAs and PVC. Some of its bottles are made using a type of plastic made from 50% recycled material.
The company has a system of badges (green, silver, gold, and platinum) to show how many sustainability factors have been considered when making its various packs. These include using safer chemicals, using minimal and recycled packaging, using recycled materials in the product itself, designing packs to be repaired, and reducing the use of resources used during production.
Pros and cons Osprey vs CamelBak
If you are looking for a hydration pack specifically, the CamelBak is an obvious choice. The company invented this type of pack and has been designing and manufacturing hydration packs and accessories for decades. They are a go-to company for sports packs that carry water neatly and efficiently.
CamelBak has branched out to make other packs, such as running vests and a few skiing or hiking packs with more storage volume, but the main emphasis is hydration.
Meanwhile, Osprey's vast range of packs for different activities is focused more on storage and carrying kit. There are sleeves and pockets for hydration bladders and flasks, but this is not the emphasis of most of their packs. However, Osprey do sell a few hydration specific packs.
There is a much more limited range of sizes of CamelBak packs. Many are unisex and one size only, while Osprey sell many packs in male and female specific sizes and a number of sizes within each gender category.
Osprey sell packs in a wide variety of volume sizes, too. CamelBak mostly sell smaller volume packs and with hydration at the heart of the design of most packs.
Osprey have planet friendly credentials and provide details of sustainable designs and materials for each pack. Meanwhile, CamelBak do not appear to have any information about sustainability or the environment on their website. They may well have sustainable goals but the information is not readily shown on the sales website.
What brand should I choose?
It depends on what you need your pack for. If it's a shorter outing where hydration is the main need, then CamelBak could be a good choice. Osprey sell packs for all kinds of sports and from shorter outings to longer journeys, where storage of gear and spare kit is more important.
It's worth trying packs for fit, too. Osprey offer more choices of sizes and fit with more options for female-specific products.
The fit and comfort of packs can be a very individual thing, so pop along to an outdoors retailer and see what is on offer and try on a few packs before committing.
All the latest inspiration, tips and guides to help you plan your next Advnture!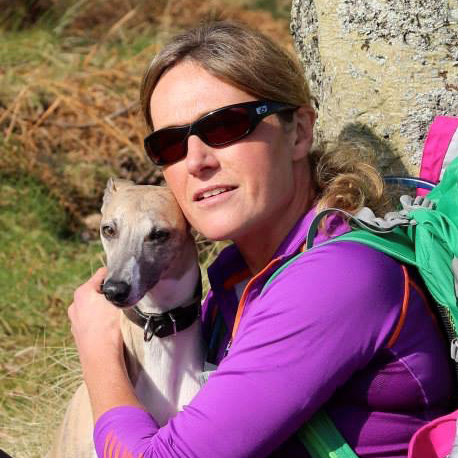 Fiona Russell is a widely published adventure journalist and blogger, better known as Fiona Outdoors. She is based in Scotland and is an all-round outdoors enthusiast with favorite activities including trail running, mountain walking, mountain biking, road cycling, triathlon and skiing (both downhill and backcountry). Aside from her own adventures, Fiona's biggest aim is to inspire others to enjoy getting outside and exploring, especially through her writing. She is also rarely seen without a running skort! Find out more at Fiona Outdoors.