What to eat when bikepacking: fuel your adventure the right way
Choosing the right food will help you travel light, get the nutrition you need, and still enjoy tasty meals and snacks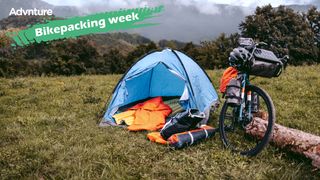 (Image credit: Getty)
What to eat while bikepacking depends on where you plan to go bikepacking and the style of bikepacking you will be doing.
If you a heading off for a bike packing adventure that includes overnights in villages, towns and cities and at hotels, guest houses and hostels, you will probably be fine carrying fewer provisions with you.
Jenny Graham, the record-breaking round-the-world cyclist revealed that she didn't take a camping stove or a way to cook food. Instead, she planned to be able to get hot food most days during her epic ride at locations along the way. She carried enough snacks and food for one to two days and that didn't require to be heated.
She says: "This meant I didn't need to pack extra equipment, such as a stove, a dish or cup. It helped to keep down the weight of my packs."
Snacks and smaller portions
The type of food you will want to take bikepacking if you are planning regular stops and you know there will be plenty of shops and facilities along your route will then be dictated by your personal desires and needs.
It's important when cycling to ensure you eat regular snacks so that you maintain energy levels. It can be all too easy to keep cycling and not eating and then suddenly find yourself flagging.
Many cyclists report that eating a small snack every 30 minutes or so is a useful guide. We are all different and you will know how much food you require for a bikepacking day, so make sure you pack adequate quantities.
Food that is easy to reach for and eat as you ride is also a good idea. I keep food and snacks in a small bag attached to the top-tube of my bike. This means it's easy to reach for while I pedal.
Many people like to consume energy snacks specifically created for sports activities. These types of sports bars, energy gels and snacks are likely to be high in calories, whether this is in the form of carbohydrates or protein.
Sports foods tend to be small and packable and full of the required calories.
Make sure you have tried and tested your chosen energy snack before you set off on your bikepacking adventure so that you know you can tolerate it.
The advantages of ready-made snacks are that they are easy to choose and pack. The disadvantage might be cost and a lack of "real" food. After days of bikepacking, I usually crave snacks that that are real and savoury, rather than manufactured and sweet.
If you prefer, you could simply pack more "normal" foodstuffs. For higher energy food, you could take items such as homemade flapjack. You could also take other foods that are easy to transport including oatcakes, savoury snacks like pork pies, or vegetarian equivalents.
The aim is to have food that is easy to pack and unwrap and in smaller portions. Be cautious about taking foods that melt, such as echolocate, or might go off, such as meat-based products, if the weather is going to be warm.
It's a good idea to take a variety of sweet and savoury foods. At different times of the day or adventure, you might fancy a more savoury or salty snack, while at other times you might crave something sweet.
Other great bikepacking foods to take are any kind of jelly sweets, nuts, crisps, hard-boiled eggs, mini wrapped cheeses or meat or veggie sticks, such as Peperami/ Vegerami.
Wild camping meals for bikepackers
If you are planning a bikepacking trip that will include wild camping stops, it will be a good idea to pack a camping stove. A lightweight stove with a simple plate, cup and spork (spoon, fork, knife combination gadget) should be sufficient.
Most bike packers plan for simple meals. Again, you can choose to buy readymade camping meals and foods, or make your own.
Most outdoor stores sell a range of camping foods. Look for lightweight meals with plenty of calories. These can be dehydrated or semi-dehydrated.
Other ideas include taking dried pasta, couscous, noodles or rice and a simple sauce that you make and pack into a sealed container. Homemade meals for camping should be easy to cook on a one-pot stove and high in calories.
You can supplement meals with oatcakes, sweet snacks or anything that you fancy. The key is to pack lightweight meals that will be filling and high in energy to sustain you during your bike-packing adventure.
In addition, pack a breakfast – many people will take porridge because it's light to carry and filling – and coffee or tea.
Check out your local supermarket when planning a bikepacking trip and think about carrying only the exact food you'll need. Think "lightweight, high in calories and easy to cook".
Always ensure you take away any wrappers or rubbish when you leave your wild camping spot.
It's also good idea to have spare coffee and tea with you in case you fancy a stop for a cuppa during the day.
Final thoughts: what to eat when bikepacking
Your bikepacking food and what to eat when bikepacking will be dictated generally by what is available on your route and also how many days you plan to be away, as well as whether you will be cooking at wild camping spots or staying in locations where there are cafes, restaurants and other facilities available.
Remember, too, that there will be times when the cafe or restaurant you had hoped to stop at will be closed or you might end up not quite making it to a destination due to weather or a mechanical issue. Always make sure you have a few bits and pieces of food stashed for emergencies.
This article is part of Advnture's Bikepacking Week 2023 (running from Monday 22 to Sunday 28 May), our ultimate guide to adventuring on two wheels including essential advice, gear, and features to help you plan the perfect expedition.
All the latest inspiration, tips and guides to help you plan your next Advnture!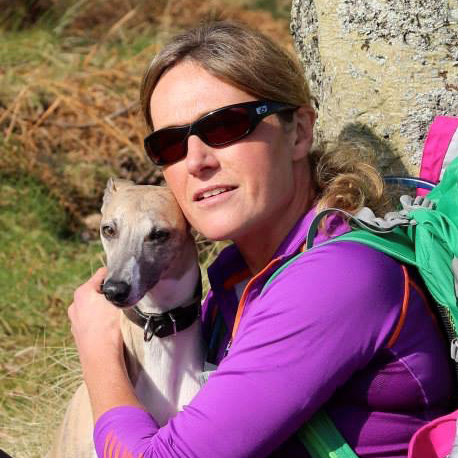 Fiona Russell is a widely published adventure journalist and blogger, better known as Fiona Outdoors. She is based in Scotland and is an all-round outdoors enthusiast with favorite activities including trail running, mountain walking, mountain biking, road cycling, triathlon and skiing (both downhill and backcountry). Aside from her own adventures, Fiona's biggest aim is to inspire others to enjoy getting outside and exploring, especially through her writing. She is also rarely seen without a running skort! Find out more at Fiona Outdoors.