The Amazfit T-Rex Ultra is the heaviest GPS watch I've tested, but cleverly designed to mitigate the impact while you're running. If you don't mind the extra weight, you'll get an extremely tough watch with incredible battery life, excellent GPS accuracy, a stunning AMOLED screen, and great GPS – all for a surprisingly reasonable price.
Pros
+

Extremely robust build

+

Very accurate GPS

+

Up to 20 days battery life

+

Bright, crisp AMOLED display
Cons
-

Extremely heavy

-

Can't create GPX routes in mobile app
Amazfit T-Rex Ultra: first impressions
The Amazfit T-Rex Ultra is a rugged GPS watch, with a chunky, solidly built case. It shares a lot of DNA with other watches in the T-Rex series, including the excellent T-Rex 2 launched last summer.
Its case is made from 316L stainless steel, and is fitted with a supple silicone rubber strap. It comes in two colorways: Abyss Black (shown here) and Sahara, which is more of a sandy gold.
Specifications
List price: $399.99
Case size: 47.3 x 13.45mm
Weight: 89g
Display type: AMOLED
Water rating: 30 meters
Best use: Trail running, road running, hiking, climbing
Weight clearly hasn't been too much of a concern for Amazfit, which cites the watch's weight as 89g not including the band. My review unit tipped the scale at a mighty 88.4g including the band. That's 22g heavier than the T-Rex 2, 27g heavier than the Apple Watch Ultra, and 14g heavier than the Garmin Enduro 2.
The four physical buttons around the perimeter are made from textured metal, making them easy to press with wet or cold hands, and are designed to resist mud so you can give the watch a rinse after it gets particularly dirty. The watch also has touchscreen controls, but the screen locks by default during tracked activities.
Image 1 of 3
Like the T-Rex 2, it has a large metal bumper on the right-hand side to protect the start and back buttons from accidental damage or presses.
The watch measures approximately 48mm diameter, not including the buttons and bumper. It's a hefty piece of hardware, but its new double-hinged lugs mean it can accommodate a wide range of wrist sizes. That's important, because a watch this heavy might slide up and down your wrist while running if fitted with standard lugs.
Like most Amazfit watches, it features a bright, crisp AMOLED display that's easy to read in pretty much all lighting conditions. It's particularly good for maps, and Amazfit's interface designers have done an excellent job fitting the maximum possible amount of data on screen at any one time. Touch controls are responsive, and scrolling is extremely smooth.
Overall, it's an impressive feature set for a watch in this price bracket. At $399.99, the T-Rex Ultra is around the same price as the Garmin Instinct 2, but with features more like those of the premium Epix (Gen 2).
Amazfit T-Rex Ultra: on the trails
It took me a little while to get used to the T-Rex Ultra's sheer weight, which can become quite noticeable during runs, but those double-hinged lugs really do make a difference. I recommend wearing the watch on a looser fitting during most of the day, then tightening it up for workouts.
The watch features dual-band GPS and in my tests it proved extremely accurate. The watch tracked my pre-measured 5km run to within 10m accuracy (a margin of error easily accounted for by the fact that it's on roads rather than a track). The only time it struggled was during a run through two converted railway tunnels, one of which is over a mile long, which has thrown off every sports watch I've tested except the Garmin Enduro 2.
Your workouts can then be synced with all the major workout communities and tracking apps, including Strava.
Sleep tracking is also excellent, and like all Amazfit watches, the T-Rex Ultra is able to track naps lasting at least 20 minutes and factor them into your rest metrics. That's something that gives Amazfit a huge advantage over Garmin, particularly since many athletes' training plans include naps as part of recovery.
It's interesting to see that Amazfit has now added a morning update features similar to Garmin's Morning Report, which gives you a look ahead to the day's weather forecast and upcoming events. It's a small but very useful addition, particularly if you have meetings or events scheduled first thing in the morning.
You certainly won't need to worry about charging the watch at the end of each day. One of the T-Rex Ultra's standout features (and part of the reason for its weight) is its battery life. Amazfit cites 20 days in typical use, and my tests bore this out; I could get over two weeks of use between charges with a GPS-tracked activity every other day. You can even stretch it out to 28 days in battery-saver mode.
That's excellent, particularly for a watch with AMOLED display. Activating features like continuous blood oxygen monitoring will put a dent in battery life, but when it comes to battery life, the T-Rex Ultra leaves watches like the Garmin Epix (Gen 2) in the dust.
The T-Rex Ultra is charged via a proprietary USB cable that attaches to the case back magnetically as shown above. The connectors attach easily, and don't budge once in place.
The watch connects to the Zepp app, which is available free for Android and iOS (Zepp being Amazfit's parent company). This isn't quite as rich as Garmin Connect, and you won't find quite so many health and training metrics nested within its menus, but it's getting there.
One excellent new feature that's arrived along with the Amazfit T-Rex Ultra is Zepp Coach, which gives you daily workout suggestions to help you work towards a particular goal. I particularly like how specific these are; whereas some training apps simply advise you to take an 'easy' run, for example, Zepp Coach will tell you exactly what heart rate to aim for based on your own past workout stats. The app will also give you some handy tips for particular workout days (such as remembering to take on sufficient water and carbs before a long session).
It's all very well designed, and I can see it being useful to athletes of all abilities, whether you're preparing for your first race or aiming to smash a personal best.
Zepp Coach also gives you advice on your training form (such as relaxed, optimal, or overloading) to help you manage your effort throughout the week. This is essentially the same as training status in Garmin Connect, and it's good to see the two apps drawing closer together.
Another new addition is the ability to import maps for offline use. In fact, for me, the only real downside of the T-Rex Ultra is the limited support for routes. GPX courses have to be created using a different tool (such as AllTrails or Komoot) then imported to your watch manually through the Zepp app. The ability to create your own routes within the Zepp app would be a real boon for a watch built with off-road adventures in mind.
The watch can guide you back to your starting point via GPS, but the route it plots will be a straight line, which won't necessarily be navigable due to geographical features.
Hopefully these will both be improved with future software updates. If you're not planning to use your watch heavily for pathfinding and are intending to stick with a trusty map and compass (which you should always carry anyway when exploring the backcountry), the T-Rex Ultra is easy to recommend.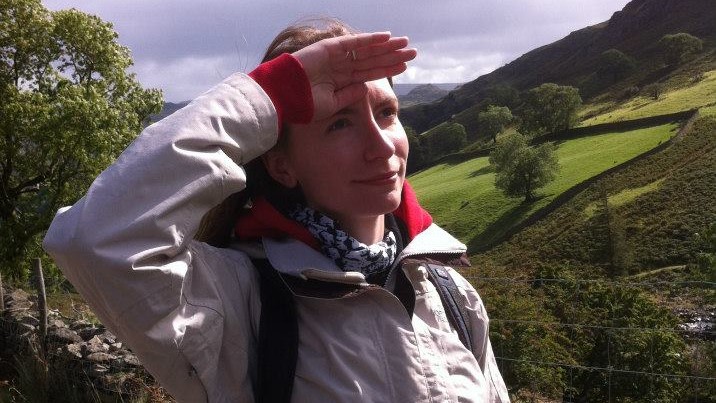 Cat is the editor of Advnture, She's been a journalist for 15 years, and was fitness and wellbeing editor on TechRadar before joining the Advnture team in 2022. She's a UK Athletics qualified run leader, and in her spare time enjoys nothing more than lacing up her shoes and hitting the roads and trails (the muddier, the better), usually wearing at least two sports watches.