Advnture Awards 2021: our trail running prizewinners
The Advnture Awards 2021 celebrate the best trail running kit available right now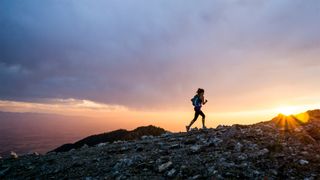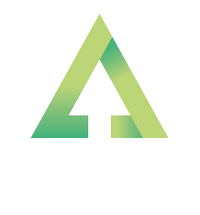 (Image credit: Getty)
In the trail running category of the Advnture Awards 2021, we're celebrating the gear that gets us most excited about tumbling out of a warm bed in the half light of a drizzly dawn to hit the hills and embrace the mud and magic that can found running along singletrack paths wending through woods and wilderness.
Since Advnture launched last year, we've been going toe-to-toe with technical trails and rocky root-strewn routes – testing trail shoes, performance underwear, lightweight running jackets, hydration packs and much more – to ascertain which pieces of kit really deliver when the tracks turn tough and rough, and the going gets dirty.
Our on-trail testing team is spread across three continents, with equipment being put through its paces in all sorts of conditions and on terrain ranging from the mountain flanks of Colorado and the red dust of the Australian outback to the boggy moors and fantastic fells of England, and Scotland's breathtaking Munros. At the end of it all, after lots of filthy fun (sorry… we mean hard work) and much sole searching, the following products are our top picks from the excellent range of trail-running equipment that has recently been released into the wild.
BEST TRAIL RUNNING SHOES
inov-8 Trailfly Ultra G 300 Max
This best trail running shoes category caused a bit of (good natured) conflict in the Advnture ranks, with some members of the judging panel arguing a strong case for the sensational Salomon Wildcross shoe.
However, in April, inov-8 unveiled the Trailfly Ultra G 300 Max, featuring the world's first graphene-enhanced midsole compound (called G-fly foam.) Combined with the extreme durability of the graphene-enhanced rubber outsole it introduced in 2018, this shoe is taking trail running footwear into a whole new realm. Graphene is reportedly the world's strongest material, but as a nanotechnology it is also one of the thinnest. When inov-8 included the two-dimensional honeycomb lattice carbon allotrope (say that 10 times fast while running over rocks!) into a proprietary foam compound with help of scientists at the University of Manchester, it resulted in 25 percent more energy return and vastly enhance durability compared to other midsole.
As trail runners, we want long-haul comfort from soft cushioning, rugged durability, grippy traction and energy propulsion that puts a spring in our steps, and the TrailFly Ultra G 300 Max offers all of that and more. Also, the inov-8 TrailFly Ultra G 300 Max doesn't have the unyieldingly firm sensation as the new trail shoes with carbon-fiber propulsion plates embedded in their midsoles, but instead a soft, flexible and resilient sensation that will pay dividends deep into a long training run or a 50K or 100-mile trail running race. The very best kit is the stuff that you love on a daily basis, but which still lasts the longest – and inov8's TrailFly Ultra G 300 Max delivers this plus a level of performance that made it the stand-out winner in the end.
BEST MEN'S TRAIL RUNNING APPAREL
inov-8 Stormshell Jacket
Trail running is all about getting out into the wildest landscapes you can find, and embracing the elements, no matter how challenging the conditions might be. In fact, the more inclement the weather is, the better your trail tales are, and that's very important. That being said, none of us want to die out there (no point having great yomping yarns if you don't make it back to tell them) and so having the right kit to avoid succumbing to things like hypothermia is extremely important, for everyone from the greenest beginner to the elite trail runners out there, setting FKTs and constantly pushing the sport's rough edges.
The best trail running jackets are right at the top of the essential kit list, and the two things you are looking for in this kind of apparel are thermal performance and low weight. The inov-8 Stormshell delivers both, with aplomb. As our trail testers can attest, it has a silky smooth feel and it is an absolute delight to run in – a super lightweight and a dependable shield against even the most unpleasant of weathers (which we secretly love). In fact, the inov-8 Stormshell is as close as it gets to an all-round running jacket.
Very obviously designed by people who themselves love to run trails, it has a series of well-thought-through features that make it ideal for an array of climates throughout the year, but it really comes into its own in challenging conditions – perhaps not surprising, since it was born in the English Lake District, at the foot of the kind of fells that have forged some of the finest trail runners in the world. Although we have given the Stormshell the best men's trail running kit award, there is a women's version of the jacket that is every bit as brilliant.
BEST WOMEN'S TRAIL RUNNING APPAREL
Lululemon Enlite Bra Zip Front
The number of women taking up trail running is continuing to soar, and many female athletes are now topping the podium in the toughest trail events around the world, besting the men in fantastic form. The growth of women-specific gear has also picked up pace, with performance now at the heart of the design process, as opposed to the horrible old-school habit of pinking and shrinking a piece of kit and then rebranding it for women.
We tested a wide selection of women's trail-running gear this season – everything from shorts, skorts, leggings, tights, sports bras and hydration packs – but one piece of stand-out kit really checked every box for us, becoming our testers' go-to for everything from trail running, hiking and skiing to sweat-equity at the gym and yoga studio: the Lululemon Enlite Bra Zip Front. For starters, the Enlite feels luxurious against the skin – soft and buttery smooth. The nylon-Lycra blend isn't just comfy though – it is a superlative high-impact performer, wicking, stretching and flexing like a champ, all while keeping breast bounce and jiggle to a minimum.
The scoop neck and molded cups create a natural, feminine shape (read: no squished uni-boob), without fussy, removable pads. And the short, forgiving cut of the bodice leaves space for ribs and lungs to expand and breathe. Best part? The zippered front. The struggle to wrestle a tight compression bra on and off over the head is real, folks. The Enlite's up-front zipper closure makes entry/exit a breeze. Comfortable, flexible, high-performance, and stylish, the multipurpose Lululemon Enlite Bra Zip Front is our MVP of women's trail running gear this season.
BEST HYDRATION PACK
Salomon Active Skin 8 Set/Salomon ADV Skin 8 Set
Even the greatest runners in the world can't perform without regular refueling and access to kit when they need it, and the best hydration packs are an essential tool for trail runners, not just for humping H2O (although that's obviously crucial) but also carrying snacks, jackets and emergency gear in a way that doesn't interfere with your running experience.
The Salomon Active Skin 8 Set and Salomon ADV Skin 8 Set (a similar pack with a women's-specific design that features lower, below-the-chest bottle positioning for added comfort) is built around a comfortable fit, copious amounts of storage and the ability to carry your fluid refreshments. It excels both because of its lightweight, no-bounce design, smartly oriented pockets and its soft, snug, breathable construction. It features a system of adjustable, elastic latches that allow it to adapt to both a runner's specific anatomical shape and unique movements, as well as the constant expanding and contracting of the chest cavity due to heavy breathing.
It includes with two, front-mounted 500 ml/17 fl oz soft flasks and also has rear sleeve for a medium-sized hydration reservoir (although that's not included). A large storage pocket off the back plus two mesh pockets and a zippered pocket off the front provide up to 8 liters of storage for extra gear, accessories and snacks. The interior panels that lay against the body are made from a soft, breathable three-dimensional mesh that comfortably hugs the body while running on off-camber trails and keeps sweat from building up. Because of the versatility it offers, plus its excellent storage capacity and the intelligent way it prevents the load jiggling around even on the most technical trails, we have chosen the The Salomon Active Skin 8 Set as our winner in this category.
Buy Active Skin 8 direct from Salomon
Buy ADV Skin 8 direct from Salomon
All the latest inspiration, tips and guides to help you plan your next Advnture!
Launched in July 2020, Advnture is the ideal destination for anyone who loves the great outdoors. Whether you're into epic hikes through the wilderness, camping trips with the family, climbing with your friends, or looking for a trail running personal best, our team of experts will point you in the right direction, with top buying advice and in-depth guides to help you get the most of your time in the backcountry.