If you've used one of Polar's other sports watches (particularly the Vantage M2) you'll soon feel at home with the Pacer Pro. It's a mid-range running watch designed for anyone who wants to kick their training up a gear and improve their race times, and needs a little extra push to get there. We were impressed by its training and recovery tools (this is an excellent watch for data nerds) and its GPS accuracy was excellent. However, the battery life is surprisingly brief for a watch in this price band, so you'll want to take care if you're heading off-grif for a backcountry adventure.
Pros
+

Lightweight design

+

Fast GPS lock

+

Measures running power
Cons
-

One-week maximum battery life

-

No period tracking

-

Band tricky to rmeove
Polar Pacer Pro: first impressions
The Polar Pacer Pro is a lightweight, attractive mid-range running watch that's a solid choice if you want to start training smarter and cut your race times.
Our review unit weighed just 40.8g, which is the same as the petite Garmin Forerunner 255, but the Pacer Pro has a sleeker design with a metal bezel and unibody resin case. Its perforated band encourages airflow and helps avoid skin irritation (which can be an issue with some non-breathable silicone watch straps when things get sweaty). The band comes in just one size to suit wrists from 120-210mm, and although it can be removed, doing so is somewhat tricky, requiring careful use of a tool like a ball-point pen.
Specifications
• List price: $299.95 / £259
• Case size: 45mm
• Weight: 41g
• Display type: Memory-in-pixel
• Water rating: 50m
• Best use: Road running, trail running
There are no touch controls; instead the watch is operated using a system of five buttons around the circumference of the case. These work almost exactly the same as those of a Garmin watch, but their positions are mirrored. Although they don't stand out far from the watch's chassis, the buttons all have a ridged texture that provides grip in wet or sweaty conditions.
The display uses color memory-in-pixel tech, which means it's not as bright and vivid as devices like the Apple Watch 7 or Garmin Epix, but is less power-hungry. You can also adjust screen brightness easily through the watch's menus to balance readability and longevity, and a white backlight (accessible via the top left button) provides a brief boost without muddying colors like the blue backlights of some Garmin devices.
On that note, its battery life is reasonable, but not outstanding. Polar claims it lasts up to seven days on a single charge, which is relatively brief for a modern sports watch, most of which keep running for closer to two. Using GPS for regular workouts will drain power faster, and we had to recharge our review unit after around five days
Polar Pacer Pro: in the field
Although it can track a variety of sports, the Polar Pacer Pro is a running watch first and foremost, and that's readily apparent once you've completed a few workouts and reviewed your stats. While the watch will gather and crunch basic data such as time, speed, and calories burned for activities such as indoor cycling, it's nothing compared to the wealth of stats you'll get after you've completed a road or trail run. This is truly a watch for data nerds.
The Polar Pacer Pro is one of very few sports watches that can calculate running power from your wrist, without the need for any additional devices. Watches like the Garmin Forerunner 955 can calculate running power, but only when paired with an additional chest strap heart rate monitor or clip-on pod. It's tough to judge the accuracy of either method objectively, but it's certainly convenient to have a quick approximation of how hard you've worked taking the terrain into account.
It will take a couple of weeks for the watch to build up a baseline, but once it does, you'll get access to Training Load Pro, which estimates the impact of your current training routine on your fitness. Most mid-range running watches offer something similar, but Polar has the advantage of factoring in the load on both your muscles and cardiovascular system, which takes account of both runs and strength training.
Like many modern running watches, the Polar Pacer Pro provides workout suggestions to help balance your training even if you're not following a set plan. This is particularly helpful if running has lost some of its sparkle for you, and you've found yourself in something of a rut regarding both training and race times. Unusually, the Pacer Pro puts its workout suggestions right on the watch face as a constant reminder to get out there and start training, and the suggestions will adapt depending on your recent workouts.
Polar has changed the location of the GPS aerial in the Polar Pacer Pro, possibly positioning the GPS aerial inside one of the watch's lugs rather than inside the main body of the case, or maybe just moving it further away from the watch's other transmitters and receivers. This should in theory, result in more accurate positioning, and in our tests the Pacer Pro was certainly faster to establish a lock than the Coros Vertix 2 that we used for comparison.
In our pre-measured 5km run test, it was accurate to within 50 meters, which is one of the most precise readings we've seen from any sports watch to date (there's a margin for error due to our route being on roads rather than a track).
Polar Pacer Pro: companion app
Like all Polar sports watches, the Pacer Pro connects to the Polar Flow smartphone app (available for both iOS and Android). It's an app that's built around fitness rather than lifestyle, so you won't find features like a stress score or meditative breathing sessions here.
Instead, the app puts training and recovery front and center, showing your day's activity and sleep metrics on a main dashboard. The app will also present you with a pie chart showing how you've spent your day so far (sleeping, resting, moving, or training). Although it might seem confusing at first, it's actually quite a simple tool that provides an uncompromising view of your daily activity (or lack thereof). If you ever find yourself thinking you don't have time to train, the pie will reveal the truth.
Whereas many of the best GPS watches sync with their respective apps automatically when you open their mobile app, you have to hold down the Pacer Pro's back button to transfer your activity data. It's only a very minor inconvenience, but something that's worth remembering. Syncing is swift though, so you won't be kept waiting long.
The app is also where you can set up activity profiles for your watch. Crucually for us, this allows you to add options for a wide range of outfoor activities including indoor and rock climbing, trail running, stand-up paddleboarding, and skiing, so it's well worth browsing the options before embarking on your first training session to make sure you have the tools you want to hand.
One thing we appreciate about Polar Flow is that, unlike some similar apps, none of the many metrics are left unexplained. Every statistic is described in layman's terms, so there's no need to go diffing for a biology textbook. You can also easily drill down for further detail on any statistic.
However, we'd appreciate some additional wellbeing tools – particularly women's health tracking, as the hormonal fluctuations throughout the menstrual cycle can have a big effect on training and performance.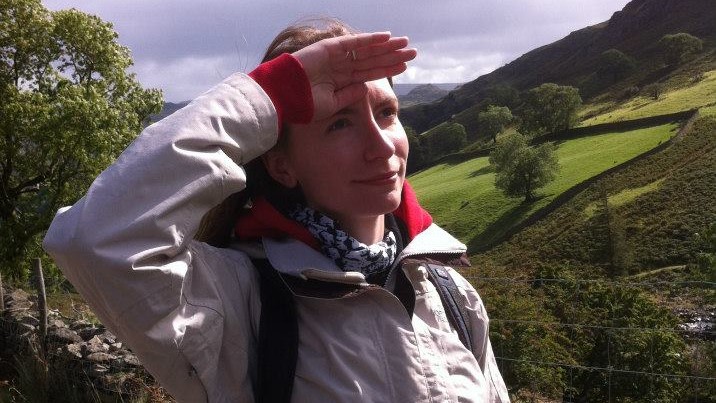 Cat is the editor of Advnture, She's been a journalist for 13 years, and was fitness and wellbeing editor on TechRadar before joining the Advnture team in 2022. She's a UK Athletics qualified run leader, and in her spare time enjoys nothing more than lacing up her shoes and hitting the roads and trails (the muddier, the better).