The best hammocks: for wild nights under the stars and sunny siestas
By Jasper Winn , Louis Dzierzak
Our guide to the best hammocks can help you choose your optimum option for summer snoozing, wild backpacking expeditions and all-season adventures
Included in this guide:
1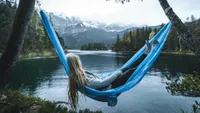 Hummingbird
Single Hammock
2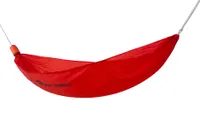 Sea
to Summit Pro Hammock (single)
3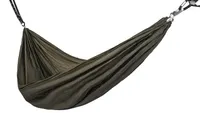 Alpkit
Mora Single Sleeper
4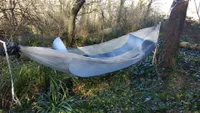 Sea
to Summit Ultralight
5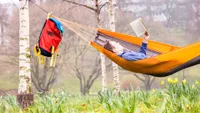 Amazonas
Ultra-light Silk Traveller Techno
6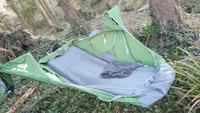 Amok
Draumr
7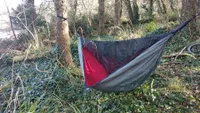 Hennessy
Hammock 4Season Expedition
8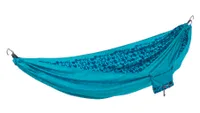 Therm-a-rest
Slacker
9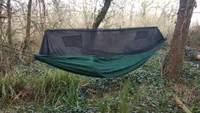 Hammock
Bliss No-See-Um No More
10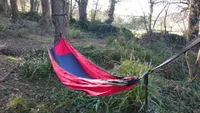 Eagles
Nest Outfitters SingleNest
11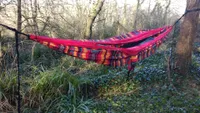 Eagles
Nest Outfitters DoubleNest
12
Snugpak
Tropical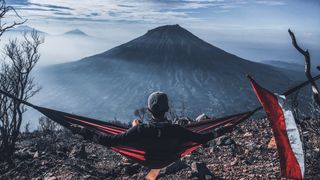 (Image credit: Getty)
The best hammocks enable you to find that sense of freedom in the great outdoors. Camping is all about getting away from the stresses of urban environments to find some peace, solace and friendships. Once in camp, there's no better way to relax then climbing into a hammock securely attached to a pair of trees, whether you're just enjoying a siesta after a day on the trails, or intending to sleep for whole night suspended comfortable above the ground.
All the best hammocks work on the same principle – using a tough fabric base attached to a suspension system that holds you off the ground – but, just as with the best tents, designs vary enormously between brands and models, as does the capability of each product.
All of our best hammocks here are reasonably robust – use them correctly and you don't need to worry about a rip dropping you out of the hammock. Some can be used as an over-night shelter in all conditions across four seasons, as long as you have your best sleeping bag to keep you warm. Meanwhile, others are more appropriate for lounging around in camp in good weather. Each brand takes a proprietary approach to suspension and attachment systems. Some can be faster to set-up faster than others, but they will all keep you stable.
The best hammocks for going lightweight
Hummingbird Single Hammock
Featherweight comfort so light you won't notice adding the sack to your pack
Specifications
Size (unpacked):
264 x 119cm / 104 x 47in
Size (packed):
10 x 10 x 5cm / 4 x 4 x 2in
Suspension System:
Button Link attachment system and Spectra Cord
Fabric:
FAA-certified reserve parachute material, uncoated 1.1 oz calendared ripstop nylon PIA-C-44378 T4
Weight capacity:
136kg/300lb
Accessories included:
Attached Stuff Sack and button link carabiners
Accessories available:
Tree straps
Colors:
Forest green / Grass green / Skydiver blue / Sunset orange / Deep purple / Slate gray
Reasons to buy
+

Featherweight parachute fabric
+

Lightweight attachment system
+

Lock stitch durable construction
Reasons to avoid
-

Tree straps sold separately
-

Straps stored separately
-

Fair-weather use only
Backpackers who count every ounce will agonise over each piece of gear that vies for a valuable place in their pack. For some, comfort is sacrificed for weight, or bulk. The floaty, flyweight Hummingbird Single dismisses that whole debate. Designed by a FAA-Certified Parachute Rigger and constructed of the same uncoated lockstitched ripstop nylon used to build skydiving parachutes, this hammock isn't just light (although it really is light) – it also packs incredibly small.
The clever 'Button Link' attachment system (removing the need for metal carabiners) means you can squish it into a good-sized camping mug if you want to, and you'll barely remember it's in your pack until you want to kick back and relax after and hard day on the trial. And then it sets up quickly and easily, with the use of super-strong spectra cord – although be aware that you need to buy the tree straps separately. Switching from carrying a heavy backpack to swinging between trees in a one of the best hammocks is a wonderful reward at the end of day on the trail.
Sea to Summit Pro Hammock (single)
A lightweight, comfortable way to hang out on the trails
Specifications
Size (unpacked):
3 x 1.5m / 9ft 11in x 4ft 11in
Suspension System:
Suspension straps and 3D buckle assembly
Fabric:
Ripstop Nylon with high strength, plated steel buckles
Weight capacity:
181.44kg / 400lb
Accessories included:
CORDURA Nylon compression bag
Accessories available:
Hammock Bug Net and 15D Ultra-Sil Nano Tarp
Reasons to buy
+

Lightweight
+

Built in compression straps
+

Durable ripstop nylon
+

Integrated high strength steel buckles
Reasons to avoid
-

Proprietary suspension system may limit personal preferences
Hammocks are crafted around two simple principles: a comfortable bed of fabric and a way to attach that to a sturdy tree. The Pro Hammock masters both elements. Rugged, strong triple bar-tacked buckles combined with a single length high-tenacity 15mm webbing system makes set-up easy and rock-solid stable. The hammock is constructed with lightweight ripstop nylon. The breathable fabric wicks moisture away on a hot summer afternoon.
The Pro is available in single and double versions. This is a super lightweight hammock for fair-weather use whether you're backpacking or heading to a beach with handily placed trees, but if hanging in a hammock is an attractive overnight option for you, Sea to Summit offers a Hammock Bug Net and 15D Ultra-Sil Nano Tarp – sold separately – so you can jig a more robust shelter and keep the elements and bitey beasts at bay.
One of the best hammocks for value, whether you're new to hammock camping or building on skills for longer trips
Specifications
Size:
300 x 145cms/118 x 57ins
Suspension System:
Quick adjust, ladder loop, tree straps with carabiners
Fabric:
20D Nylon skin, 1000D polyester webbing straps
Accessories included:
Storage bag
Accessories available:
Bug net, tarp, under quilt
Reasons to buy
+

Simple sturdy construction
+

Lightweight
+

Easily adjustable suspension system
Reasons to avoid
-

Single-skin, so practice needed to arrange mat and bedding
The best hammocks are simple. Simple is good, and this single-skin option does all that's needed for nights out in wooded country without adding complications. The easily adjustable suspension system adds a few ounces over ropes and knots, but it is well worth it for the speed and accuracy in hanging the Alpkit Mora; it took me under four minutes to have the hammock correctly centered and hanging at the right height. Like all single-skin hammocks, arranging a sleeping mat correctly under one takes some practice, but the dimensions of the skin are generous enough to allow for the correct diagonal sleeping position and no sense of claustrophobia. The 'kelp' color is what's needed for bushcraft and low-impact, stealth camping.
A hammock so compact it could be used as a primary superlight sleep-out option or added to any sleeping set-up to give more versatility and options
Specifications
Weight:
Regular 220gms/8oz XL 275gms/10oz
Size:
Regular 260 x 120cm/102 x 47in; XL 300 x 150cm/118 x 59in
Suspension System:
Adjustable straps (sold separately) with Quick Connect buckles
Fabric:
20D Nylon monofilament skin, Dyneema non-stretch polyester blend webbing straps
Accessories included:
Compression strap storage bag
Accessories available:
suspension strapsBug net, tree protectors, tarp
Reasons to buy
+

Ultra light
+

Tiny when packed
+

Generous sizing when suspended
+

Compression sack reduces packed size further
Reasons to avoid
-

Lightweight fabric requires careful use
Clever design and high-tech materials have been used to create a fully functioning hammock that compresses down to a grapefruit-sized bundle, so it can be slipped into a pack side pocket. The suspension straps (an add-on buy; you can also use correct strength ropes) are quick to deploy whilst the slide buckles allow for precise alterations to get the centering and the height right. Sea to Summit advises against sleeping more than 18 inches above the ground, but that's about the right height for comfortable and practical use anyway.
Despite its tiny packed size the Ultralight has the necessary length and breadth for sleeping on the diagonal comfortably. Because of its gossamer light fabric it's not a hammock for rough and tumble swinging; I'd consider it for a super-light trip in the right conditions, or as an add-on to an existing tarp, mat and bivvy bag sleeping setup to give more versatility and provide the opportunities for hammock sleeping comfort whenever trees and circumstances allow.
A traditional tropical-style hammock that's light enough to throw into a daypack for summer use
Specifications
Size:
220 x 140cm/86 x 55in
Suspension System:
Rope to eyelet, (rope not included)
Fabric:
Breathable nylon parachute silk
Accessories included:
Integral stuff sack
Accessories available:
Adjustable micro-rope set
Reasons to buy
+

Breathable fabric for hot weather
+

Tropical colors and vibe
Reasons to avoid
-

Suspension system is an add-on buy
-

It's easy to tangle the end strings
For those whose experience of hammocks comes from travels in South America or Asia the Amazonas Ultra-light Silk Traveller will bring back memories. It's colorful, packs small and has traditional cred. Rather than the skin being gathered in at each end, the hammock is hung on a web of fine strings running to eyelets which allow it to spread out wider (tip from experience: try not to tangle them when packing up). You can either use ropes to suspend the hammock or buy Amazonas' own T-strap or adventure rope system. The breathable parachute silk – actually nylon nowadays – is a boon in hot weather and this, allied to the tiny size, simplicity and robustness and ease of hanging, makes it an ideal piece of kit to throw into a daypack for a siesta or lounging option on a summer's hike. Use a closed cell mat and a light sleeping bag and a summer night under the stars becomes a possibility.
The best hammocks for all seasons
Innovative design re-thinks the traditional hammock to create a suspended lie-flat platform that transforms into a fully supported chair
Specifications
RRP:
$200 (US)/£190 (UK) / €220 (EU)
Size:
185 x 70cm/73 x 28in; XL 210 x 70cm/82 x 27in
Suspension System:
Fully adjustable straps
Fabric:
70D ripstop nylon
Accessories included:
Mosquito net, all suspension straps
Accessories available:
Inflatable mat, lightweight tarp
Colors:
Woody green, Camo
Reasons to buy
+

Complete all weather sleeping system
+

Flat insulated sleeping platform
+

Integral zip-round bug net
+

Transforms into a suspended easy chair
Reasons to avoid
-

Bulkier than simpler designs
Rather than sleeping lengthwise between suspension points, as with other hammocks, the Amok is built around a fabric platform that hangs across its axis. It's an innovative design that, using adjustable straps, and an integral inflatable mat, allows one to sleep flat, sit-up or pull the platform into a comfortable, supporting lounger-chair shape for evening reading or contemplating the stars. The Amok's Norwegian bushcraft enthusiast manufacturers have drawn on several Scandinavian preoccupations for their mould-breaking design, including comfort and thwarting mosquitoes.
A 'floor' pocket holds an inflatable mat or other firm insulation, there are numerous pockets to hold kit and there is a full zip-round bug net over an integral ridgeline. Amok's shaped rain fly (or another tarp big enough to cover the configuration) provides weather-proofing. For trips – especially by bike or kayak – in landscapes where trees are easy to find, the Amok functions more like a suspended tent than a hammock, and with the right accessories and skills could provide the basis for cosy winter camping. Hanging the Amok, familiarising yourself with its features and adjustments, as well as getting in and out, are definitely worth practising before your first trip. For my 5' 11'' body the standards dimensions were just about right, but for anyone taller choose the XL size.
A fully featured four-season hammock designed by experienced hammock campers to form a complete all-weather sleeping system
Specifications
Weight:
1kg 232g/2lb 12oz, plus rainfly 280g/10oz
Size:
305 x 150cm/120' x 59in
Suspension System:
Rope and webbing tree straps
Fabric:
70d high density nylon taffeta
Accessories included:
Cantery cut rainfly, integral mosquito net, compression stuff sack, open-cell foam mat, space blanket, suspension straps
Reasons to buy
+

Asymmetric cut for greater comfort
+

Integral mosquito net
+

Two-skin insulation mat pocket
Reasons to avoid
-

Bulky and heavy for lightweight travel
-

Pricey
North America is the home of all-season hammock camping and Hennessy has 20 years of experience in coming up with designs and features for the serious hammock camper. Whilst the 4Season is still suspended in the normal way, using tree-saver straps and ropes at either end to make putting up and taking down quick and easy, its asymmetric cut gives a flatter, roomier sleeping area orientated diagonally across the axis. Other features include a zipped mosquito net, and a full-length pocket in the skin that keeps a supplied open-cell mat under your body and which can take more layers of insulation if needed. The skin's waterproof lower layer means that the whole hammock can be used on the ground, under a tarp, if lack of trees, or weather dictates. Ideally the hammock is paired with Hennessy's own hexagonal-shaped rain fly but any suitably sized tarp would work; indeed the whole design encourages adaptability and improvisation to meet different situations. For cold, wet or snow sleeping the complete set up compares favourably in carry weight and size with a tent based system, but potentially provides more sleeping comfort.
The best hammocks for keeping the bugs at bay
Nap time or bedtime, this all-in-one sleeping system lives up to its name
Specifications
Size (unpacked):
284 x 163cm / 110 x 58in
Size (packed):
23 x 38cm / 9 x 15in
Suspension System:
tree-friendly slacker suspenders, stakes, cord tensioners, and 6061 aluminum carabiners
Fabric:
75D polyester ripstop, no-see-um nylon mesh
Weight capacity:
181.44kg / 400lb
Accessories included:
rainfly, straps, carabiners and stakes
Colors:
Cayenne / Gray / Celestial / Alpine meadow / Plum / BlueBird
Reasons to buy
+

All-in-one sleeping solution with integrated stuff sack
+

Great design
+

Robust materials
Reasons to avoid
-

Heavier than some comparable models
It's a fitting description for a laid-back hammock crafted from soft seamless ripstop polyester. Ultralight aluminum carabiners create a sturdy, stable hanging platform. This is an all-in-one set-up, with tree-friendly straps included, as well as a flysheet, bug barriers and stakes so you can rig it up right to keep out the elements and the fauna – and the entire rig fits into one stuff sack. One of the most versatile of our best hammocks, you can use it with or without the flysheet, depending on the weather, and there are three set-up options for the bug net. Available in six colors to match your favorite color palette (or lack of it), there are plenty of small details that a true slacker will appreciate, including an attached pocket, which holds a book or tablet at the ready when you wake up from an afternoon nap.
How do you not smile telling your camping friends your hammock house is called Slacker?
The Hammock Bliss' integral mosquito net foils the insects, which can otherwise make sleeping out a misery
Specifications
RRP:
$92.50 (US) / £78 (UK) / $110 (AU)
Size:
300 x 150cm/118 x 59in
Fabric:
Breathable parachute nylon
Accessories included:
Integral bug net, integral stuff sack
Accessories available:
rain flys, tree savers and carabiners
Reasons to buy
+

Integral suspended bug net.
+

Breathable fabric for comfort
Reasons to avoid
-

Provided ropes are short, reducing suspension possibilities
A practical bushcraft hammock, with a well-designed mosquito net with a mesh fine enough to keep out black fly, no-see-ums and other horrors. Insects are the bane of sleeping out, especially in the regions and seasons that can be the best hammock camping spots. The Hammock Bliss No-See-Um No More is quick to put up – though I'd use longer ropes to give more options if there weren't a lot of trees to choose from – and the bug net is easy to deploy once you're in the hammock. A YKK zip completely seals the gap between the net and the opening along one long side of the hammock, (you'll need to ensure that the opening is on the side you want when you're hanging it), whilst elastic guys hold the net clear. Generous dimensions for a single hammock make it easy to get a good diagonal lying position, and also holds a mat and bedding in place better than many, meaning those with experience could comfortably use this across three seasons.
The best hammocks for summer siestas
Tropical colors and simplicity make this a hammock for festivals, summer camping trips and lazy days on the trail
Specifications
Size:
284 x 140cm/112 x 55in
Suspension System:
Aluminium wire-gate carabiners; ropes/straps not included
Fabric:
70-denier high tenacity nylon taffeta
Accessories included:
Integral compression stuff sack
Accessories available:
Atlas adjustable suspension straps
Colors:
Red and charcoal, Navy and royal blue, Khaki and Olive
Reasons to buy
+

Cheerful colors
+

Easy to deploy
+

Size and fabric provide comfort
Reasons to avoid
-

Optional suspension system adds weight and packed bulk
The ENO SingleNest's size, simplicity, comfortable fabric and cheery colors make this hammock a versatile choice for numerous fair-weather situations. It's a good carry as a siesta hammock on day hikes, useful for those festivals where there are trees and – beefed up with the right insulation and sleeping bags or quilts – fine for summer sleeping out if discretion isn't important. The recommended Atlas suspension system adds weight but makes suspension and adjustment quick and easy, but you could also use ropes and knots to clip the included end carabiners into. The taffeta fabric holds an insulation mat in place with more grip than some other more slippy skins, and is cool and comfortable without a mat making it ideal for summer weather or for hanging in the garden.
Bigger can be better with ENO double hammock, whether for two people lounging or one person sleeping
Specifications
Size:
286 x 189cm/112 x 74in
Suspension System:
Aluminium wire-gate carabiners; rope / straps not included
Fabric:
70-denier high tenacity nylon taffeta
Accessories included:
Integral compression stuff sack
Accessories available:
Atlas adjustable suspension straps
Reasons to buy
+

Roomy size makes for more comfortable sleeping
+

Two people can hang out in one hammock
Reasons to avoid
-

Added weight and bulk
-

Daytime, good-weather lounging only for two people
Two people sleeping through the night in one hammock is a romantic idea that rarely survives reality; insulation mats, quilts or sleeping bags, as well as limbs and bodies end up tangled in each other and all too close for real comfort. Nonetheless, this generously sized, and strong, double hammock provides some real value in two ways. It's ideal for a couple of people to lounge or take a siesta in when it's warm enough not to need supplementary sleeping gear, making the DoubleNest ideal to carry on a long day hike or to hang in the garden or park. Less obviously, for one person there's a real luxury in spreading oneself across a bigger skin; for a relatively small weight penalty a more generous size changes the geometry of the hammock making it even easier to get comfortable. As with the SingleNest, the taffeta fabric is comfortable and grips a mat well, though for the added weight of two people the Atlas suspension system has many advantages over ropes and knots.
Good compromise between simplicity and features for a useful bushcraft hammock
Specifications
Size:
275 x 140 cm/108 x 53 in
Suspension System:
Tree savers, paracord with loops and carabiners
Accessories included:
Integral stuff sack
Accessories available:
Hammock quilt; hammock under insulation; hammock cocoon
Reasons to buy
+

Simplicity
+

Easy to adjust suspension system
Reasons to avoid
-

Stuff sack is tight when it comes to repacking
Snugpak have added a few refinements to what is a satisfyingly traditional design. Suspending the hammock is made easier and more accurate with ropes attached to tree-saver straps, and knotted to make 'ladder' loops which carabiners at the ends of the skin snap into; putting up and taking the Snugpak Tropical down took me a couple of minutes. The hammock's length is adequate for all but the tallest of users, while its generous width makes it easier to fit a mat under one and lie out on the diagonal with one's sleeping gear over and under one. The green color, simplicity of design, toughness and versatility make this a good choice for lightweight, multi-day bushcraft trips in landscapes where you can be confident of finding suitable trees or other supports; you'll need a light tarp or rain fly and the lack of a bug net might test your mettle some nights but this is a practical set up for beginner and more experienced hammock campers.
Choosing the best hammock for you
Not all the best hammocks are made equally, and neither should they be – different people are looking for different things in their suspendible sleeping/lounging systems. Some just want something to snooze in outdoors or as an alternative to a camping chair, while others are seeking the full sleeping out system for multi day backpacking adventures, and there are myriad requirements in between. The best hammock for you is the one that best suits the way you're most likely to use it most often. Following are some factors to consider when buying a hammock.
Size
A hammock skin needs to be long and wide enough to hang loosely without weight in it; this allows you to lie at a slight diagonal to the hammock's length, which gives a flat sleeping position. A hammock that's too small or one hung too tightly means sleeping along its length, giving you a miserable night held in a banana bend. I'm 5'11'' (180cm) and all the best hammocks we've reviewed here were more than long enough to allow me to lie out, on an insulation mat, on the diagonal, though the more generous a hammock's width and length the easier it was to get comfortable. Some brands, like ENO, Amok and Sea to Summit, supply XL models, which are advised if you're above average height, and in the case of the Amok is critical if you're over six foot.
Suspension system
One of the best things about a hammock is that you don't need to find flat ground. Even a modest slope can render a one-person tent or a bivvy completely useless. Of course, you need to find two points to suspend your hammock from, which is where the suspension system comes in.
Ropes and knots may be traditional, but easy adjust suspension straps, clips and loops make hanging a hammock with correct centering and at the right quick and accurate. Snugpak's ladder loops in cords is a well-thought out refinement of the old school tie-up ropes method, while more sophisticated systems have tree-savers (wide webbing straps to go round trunks), carabiner to clip into loops and micro-adjust slide buckles. To save weight, or to add length and so increase the usable distances between trees, I would consider using light strong ropes and having good knots on some trips.
Features
Though many of the best hammocks use the same traditional design – a skin of fabric suspended between two supports – features increase versatility but often add weight and cost. Mosquito nets – with mesh small enough to keep out black fly – can make the difference between a great and a miserable trip in some seasons and regions. We'd all prefer mesh protection to having to douse ourselves in insect repellent for the night.
Breathable fabrics are more comfortable in hot weather; water resistant materials are better for other climates. Stuff sacks sewn to hang from one side of the hammock skin don't get lost, and double up as kit pockets for small items. Integrated systems – like the Hennessy and the Amok – are complex kit, which with the right skills and in the right landscape can be matched against lightweight tents for weight, weather beating and overall comfort.
Versatility
Basic bivvy or camping skills, whether it's choosing a location to hang your bed for the night or adjusting a tarp to deflect wind or rain, are key in hammock camping, but the simplicity of the technology rewards those skills with huge versatility. Hanging above hard, rough or sloping ground is already a good thing but a sheltered night in a wood can defeat wind and rain. Once your eye is in you'll be amazed at how many places there are to hang a hammock; we've used the angle between two fence posts, belays on rocks, the insides of barns and vehicle roof racks. And if there just isn't anywhere offering suspension possibilities, or if you're exposed in bad weather then many of the best hammock, mat and tarp set-ups can form a makeshift bivvy on the ground.
Price/value
Can you put a cost on a good night's sleep in the outdoors? Well, yes, and often it's hammock-priced. It is certainly the cheapest sleeping solution in our camping checklist. Key to value for money is choosing the best hammock to meet your needs, and maybe your ambitions for future trips. Using any hammock will teach you the skills needed to site it safely, hang it correctly and sleep comfortably if conditions and weather are good, whilst the additional insulated sleeping pads and mats, tarps and sleeping bags needed are probably already in your camping cupboard. Some people will be happy with a basic bushcraft hammock, while others might weigh up the cost of a top of the range all-season hammock system and accessories and reckon it's more than good value for the versatility and – above all – the comfort.
After a wild childhood in west Cork, Jasper Winn began embarking on long cycles, walks, horse journeys and kayak trips across five continents – adventures he's decanted into books, magazine articles, radio and television documentaries. Keen on low-tech but good gear, Jasper is an advocate of slow adventures by paddle, pedal, saddle, boot and sail. He has circumnavigated Ireland by kayak and cycled across the Sahara. Twice. Having ridden north-to-south across Algeria he discovered the only way to get back was to turn round and pedal north again.
All the latest inspiration, tips and guides to help you plan your next Advnture!
Thank you for signing up to Advnture. You will receive a verification email shortly.
There was a problem. Please refresh the page and try again.