Mud season: a survival guide
Check out our favorite outdoor activities for mud season to help keep you sane during the spring thaw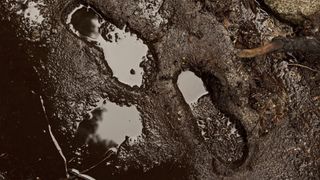 (Image credit: Getty)
Most of us grow up thinking that there are four seasons, unless you live in northern New England, Colorado or Montana in which case you know full well that there's a fifth season: mud season. Mud season is a time against which residents of cold states brace themselves, bringing with it each year frustration and disappointment for those who love the outdoors.
Though colder states love their winter sports, the end of ski season is seldom lamented. Instead, people pack their down jackets away with delight and herald the longer, milder days that come with the arrival of spring. Few can resist the urge to dust off their hiking boots on the first sunny day and sprint for the hills for the first hike of the season, only to be met 10 minutes up the trail with a sea of sticky, impassable mud. Mud season has arrived and hiking seems off limits. But before you turn around, go home, and spend the next two months cleaning, read on to find out what causes mud season, how long it might last and what you can do outdoors to stay sane.
What is mud season?
Mud season is the name given to the period between late winter and early spring when the surface layer of ground that has been frozen for months starts to thaw. The thawing process melts any snow that's been lying on the ground but the resulting moisture, in addition to spring rainfall, can't seep very far into the ground because beneath the surface, it's still frozen and will be for a while. Consequently, the top layer of earth gets extremely waterlogged and muddy, creating total havoc for anyone trying to travel on dirt roads and hiking trails on foot, motorized vehicle, horseback or bicycle.
How long does mud season last?
Exactly how long mud season will last depends a bit on where you are, as well as the conditions that year. If it wasn't a particularly cold, snowy winter and it's a warm, dry spring then it will be shorter, and of course, if you had a killer ski season you might be in for a longer mud season. Basically, it can last from March to May and is always too long.
What can you do outdoors during mud season?
Obviously, you can hit the gym or do yoga or watch TV, but after a long cold winter who wants to stay indoors a moment longer? Though your favorite trails might be off limits for a while yet, there's no reason why you can't get some fresh air and enjoy the change of seasons. Read on for our favorite ideas for getting outdoors in mud season.
1. Low elevation hiking
Yes, you can potentially go hiking in mud season, but hiking in mud is really irritating and it erodes the trails, so you'll want to choose your trail carefully to find dry ground. Read our tips for hiking in mud and you can probably get on some mellow trails before summer.
2. Running
While the hiking trails might be largely off limits, you can still get your heart pounding with a run. Lower elevation, south facing trails might be dry if you like soft stuff under foot and of course, you can always hit the road.
3. Road biking
The mountain biking trails might be a sloppy mess, but you can still break the road bike out. Spring days before the weather gets too hot are ideal for road biking, just make sure you avoid rainy days and rethink your plans if it's going to be much below 50°F/10°C.
4. Rock climbing
Although spring can be cool and wet, on a dry day you can definitely head to the crag. Look for rock that's exposed to the sun and go in the afternoon so it has time to warm up. Bring a warm layer like a fleece jacket for when you're on belay.
5. Wildflower viewing
Spring is the best time to view wildflowers in many locations and they can often be found at lower elevations first since higher elevations may still be snow-covered. Slow down and smell the wild roses on a country lane.
6. Bird watching
Birds that nest in the northern hemisphere return in the spring, so the trees can be really alive at this time of year. Read our first timer's guide to how to bird watch and go and connect with nature in a quieter way.
7. Nature journaling
For another more serene activity, try nature journaling. After all, you can spend time outdoors without thrashing the trail or getting your heart rate up. Read up on how to start nature journaling, find a quiet spot by the river or under a tree and focus your mind.
8. River sports
If adrenaline is more your thing, in a lot of areas, spring is considered the best time for river rats wanting to get in their rafts and kayaks because the spring runoff fills the rivers, however you'll want to choose a good wetsuit as the water will be bracing.
9. Fishing
In the late afternoons in spring, the sun will warm up the water a bit, some bugs will make an appearance and depending on where you are, walleye, bass, catfish and rainbow trout will start biting. Get your waders on and head down to the river or lake.
10. Head to the desert
Finally, when you've just had enough of all that mud, you can do what everyone else does and get out of town. Utah is gloriously dry, warm and open for business during mud season, but is far too hot if you wait until summer. Check out one of Utah's National Parks where you can hike on dry rock trails and go desert camping without even a spot of mud to ruin your fun.
All the latest inspiration, tips and guides to help you plan your next Advnture!
Julia Clarke is a staff writer for Advnture.com and the author of the book Restorative Yoga for Beginners. She loves to explore mountains on foot, bike, skis and belay and then recover on the the yoga mat. Julia graduated with a degree in journalism in 2004 and spent eight years working as a radio presenter in Kansas City, Vermont, Boston and New York City before discovering the joys of the Rocky Mountains. She then detoured west to Colorado and enjoyed 11 years teaching yoga in Vail before returning to her hometown of Glasgow, Scotland in 2020 to focus on family and writing.