The Apple Watch Ultra is still a smartwatch at heart, but one that borrows some key features from dedicated sports watches, striking a good balance between versatility and rugged practicality. It doesn't have the same advanced training tools as a dedicated sports watch, but Apple's health monitoring features are becoming increasingly sophisticated, and there's a huge range of third-party apps from the big names in sports tracking. When it comes to navigation, the Apple Watch Ultra's bright AMOLED display and superb GPS make it hard to beat. Download the Strava and Komoot apps, and you'll have a lot of fun.
Pros
+

Extremely fast GPS lock

+

Excellent display for maps

+

Huge range of third-party apps

+

Robust, premium design

+

Comfortable and secure band
Cons
-

Digital Crown may rub your wrist

-

Relatively short battery life
Apple Watch Ultra first impressions
The Apple Watch Ultra is definitely still a smartwatch first and foremost, feeling like a natural extension of your iPhone, but Apple has made some smart adjustments that make it better suited to life outdoors.
The Ultra keeps the same rounded rectangle case shape as the Apple Watch Series and SE, but is much chunkier and more industrial feeling. The aircraft grade titanium case is raised slightly above the sapphire crystal lens to protect it from scuffs and scratches.
The case's left-hand edge features an Action button (highlighted in international orange for visibility), which you can customize in the mobile app to perform various tasks, such as starting a workout, starting a stopwatch, or creating a waypoint. This is a first for any Apple Watch, and is a welcome addition for sports enthusiasts, as it reduces the amount of time you need to spend interacting with the watch's touchscreen mid-workout.
On the right-hand edge you have a redesigned Digital Crown, which is now larger with a more prominent knurled edge that makes it easier to operate with cold, wet, or gloved hands. A small back button underneath serves to navigate to previous menus, or access a list of recently used apps (something you won't get with the best GPS watches from the likes of Garmin or Coros).
Specifications
• List price: $799 / £849
• Case size: 49mm
• Weight: 61.3g
• Display type: AMOLED
• Water rating: 100 meters
• Best use: Road running, trail running, hiking, swimming, recreational diving
The new crown is tactile and easy to use. However, its larger shape, with protrudes slightly from the back, meant it sometimes rubbed against my wristbone as I turned it. I'll be interested to see whether this is something other reviewers experience, or it's just down to the shape of my wrists,
If you have the same problem, there's a simple fix: you can switch the screen orientation in the Watch app on your iPhone, and wear the Apple Watch Ultra 'upside down' with the crown on the lower left side, and operated using your thumb.
There are three different bands to choose from: the thin woven Trail Loop, the elastomer Ocean Band for use while diving, and the Alpine Loop shown here, which is designed for use when climbing, scrambling, and hiking. It's made from two layers of fabric that are woven together rather than stitched so there's no need to worry about threads breaking, and fastens with a G-shaped titanium hook. It's very secure, and the fastening feels sturdier than a hook-and-loop strap. You can unfasten it easily with your off hand, but it's not going to come off accidentally.
Overall the Apple Watch Ultra is tough-looking and slick, but its most striking feature is its huge always-on AMOLED display. This really marks it out from the majority of dedicated sports watches, most of which sport memory-in-pixel (MIP) displays to limit power consumption. Even the Epix (Gen 2), Garmin's premium AMOLED watch, doesn't compare when it comes to screen brightness and resolution.
Apple could have dramatically increased the Ultra's battery life by switching to a less power-hungry display, but it's easy to see why it chose not to. The bright display is part of the whole experience, and is essential for many of its apps and features; composing an email using a keyboard on an MiP display would be all but impossible, photos would be blurred, and animations less smooth.
Apple Watch Ultra: on the trails
The Apple Watch Ultra is a piece of cake to set up and use; the whole interface feels intuitive, and elements are organized in a logical way. If you're making the jump from Garmin, Coros, or Polar, you'll soon feel at home. The programmable Action Button is a particularly nice addition, and even though this is still a smartwatch at heart, it adopts many of the best features of dedicated sports watches, striking a good balance between the two.
The Apple Watch Ultra features dual-frequency GPS, and it locked on exceptionally quickly, even in heavily built up or wooded areas. It was much faster to establish than the Garmin Enduro 2 I wore on the other wrist during testing, but the two watches recorded exactly the same distance, down to the meter.
The ability to save waypoints with a single button press is a real boon, and something you'll really appreciate when hiking or trail running. If you find yourself without a reliable GPS signal, you can turn to the watch's redesigned compass, which helps you navigate to marked waypoints. I was also pleased to find that the watch's case is flat enough to lie against a paper map so you can use it to take a bearing.
Not having to use any separate sensors or accessories to track metrics like stride length and running power is a real boon. Just start the running activity and they're all recorded automatically. Just open the Fitness app on your iPhone, hit Show More on Workout Details, and it's all there.
It would be useful if Apple provided some additional context around these figures for runners who aren't already familiar with them, though. As it stands, those unfamiliar with these stats will need to spend some time researching in order to make sense of them.
Battery life is, of course, the big sticking point - Garmin poked fun at Apple with social media posts boasting that it measures battery life in months rather than hours. However, things aren't quite as clear-cut as they first seem. Apple's quoted battery life of 36 hours includes pretty heavy use, including several hours of GPS tracking, plus cellular calls. In my tests, it kept going for around 42 hours.
While the Garmin Enduro 2 lasts much, much longer between charges, it's important to note that it won't run over a month with regular use of tools like GPS and SpO2 tracking, and it doesn't have cellular connectivity at all – only GPS, ANT+ and Wi-Fi.
Ultimately, neither is objectively better than the other; it's a matter of preference and priorities, Many people don't mind putting their sports watch on a charger while they take a shower (it does charge quickly), but if you're planning to go off-grid for long periods of time camping, backpacking or ultra running, or you're just a little disorganized, you may be better served by a more conventional and less power-hungry sports watch.
It's also worth bearing in mind that the Apple Watch Ultra also has a low power mode that stretches battery life out further by disabling tools like background heart rate monitoring and SpO2 tracking, and limiting Wi-Fi and mobile connectivity, though it doesn't disable them entirely. It's a good compromise for occasional use, but I wouldn't want to use it regularly, as it does reduce the watch's functionality.
For me, the Apple Watch really shines when it comes to navigation. Its bright, high resolution display is perfect for wayfinding, and since it comes with Google Maps installed, you have high quality, detailed maps right on your wrist without the need to download anything or pay for separate map packs (a limitation of some GPS watches). It's worlds apart from trying to follow a route on a monochrome memory-in-pixel display without named streets and landmarks.
Importing hiking and running routes in GPX format isn't quite as straightforward as it is with Garmin Connect. You can't create or transfer GPX files using the preinstalled workout app, but there are apps for all the big navigation services including Strava and Komoot, so it's no real hardship in practice. Once that's done, following them on the Apple Watch Ultra's big, colorful screen is a breeze.
The Apple Watch Ultra also features some nicely designed extras to appeal to adventurers. The distress siren is extremely loud, and easily accessed by holding either of the watch's buttons (handy in case you're panicking and can't remember which one does what). I can't help feeling it would have been helpful if it gave you the option of a standard Alpine Distress Signal for use in the EU, but it does provide a signal that sounds much like a Morse code SOS.
There's no LED flashlight like that of the Garmin Fenix 7X and Enduro 2, but the screen is bright enough to serve a similar purpose in dark conditions. There's a flashlight mode accessible through the main menu, which includes a very useful blinking mode; Apple didn't mention this as launch, but a flashing light is universally recognized as a distress signal in addition to an audible whistle or alarm, and is useful for signalling helicopters whose pilots may not be able to hear you.
There are a couple of features I've yet to test; we've not yet taken the Apple Watch Ultra diving to test its performance as a dive computer, or (thankfully) been involved in an accident that activated the new Crash Detection feature. Hopefully I won't need that any time soon.
it goes without saying that the Apple Watch Ultra isn't compatible with Android devices. If you're an Android user looking for something similar, the Garmin Epix (Gen 2) and Amazfit T-Rex 2 are worth investigating. Neither offers the same wealth of apps, or feels like a real extension of your phone, but both are robust and attractive, with AMOLED displays well suited to mapping. The T-Rex 2 is particularly impressive thanks to its modest price, which belies its genuinely impressive build quality and performance.
Where we tested the Apple Watch Ultra
I tested the Apple Watch Ultra on various runs, including one of my favorite loops from Bristol Temple Meads station, along the River Avon, and up to the beautiful grounds of Ashton Court. It's a great spot for enjoying views across the city, including the famous Clifton Suspension Bridge, and you can enjoy watching some of the local red and fallow deer while taking a water break.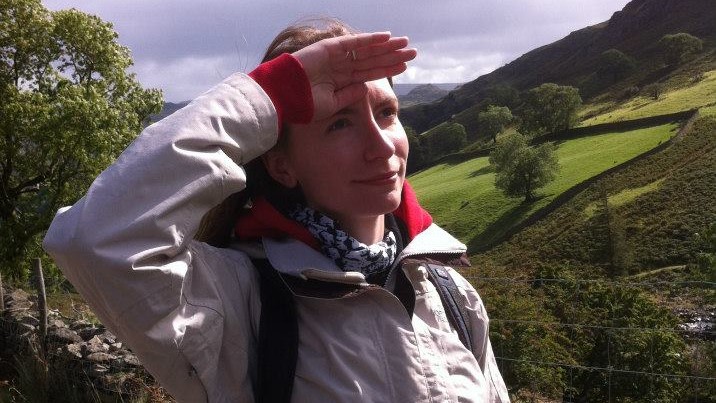 Cat is the editor of Advnture, She's been a journalist for 13 years, and was fitness and wellbeing editor on TechRadar before joining the Advnture team in 2022. She's a UK Athletics qualified run leader, and in her spare time enjoys nothing more than lacing up her shoes and hitting the roads and trails (the muddier, the better).