Torn between a smartwatch and a dedicated sports watch? The Venu 3 strikes a great balance, offering excellent GPS for runners and cyclists, and advanced sleep and recovery tools alongside everyday wellbeing features. It looks great too, thanks to its stunning AMOLED display. The biggest drawback is the price, but hopefully we'll see some good deals soon.
Pros
+

Small, slim case (with two size options)

+

Super bright, crisp display

+

Excellent GPS accuracy

+

Advanced sleep coaching works well

+

Handy built-in microphone
Cons
-

Pricier than entry-level Apple Watch Series 9

-

No maps and navigation
Garmin Venu 3: first impressions
The Venu 3 is the latest addition to Garmin's family of fitness-focused smartwatches, and builds on the success of the excellent Venu 2 Plus (released in 2022) with new features like more advanced sleep tracking and a new heart rate sensor.
Specifications
• List price: $449.99 / £449.99
• Case size: 41mm / 45mm
• Weight: 40g / 47g including silicone band
• Display type: AMOLED
• Water rating: 5ATM
• Best use: everyday health tracking; beginner/intermediate road running, gym workouts, and cycling
The Venu 3 comes in two case sizes: the standard 45mm diameter version, and the 41mm diameter Venu 3S, which I tested here. Physically, it's very similar to the Venu 2 Plus It has a round resin case with a stainless steel bezel, three physical buttons on the right-hand side, and a small microphone grille on the left. This allows you to use your phone's voice assistant, or take calls from your phone without picking up the handset, which is much more helpful than you might expect.
With Google Assistant available on my wrist, I found myself using it much more often than I would otherwise. Just hold the center button on the watch and the app will open on your phone.
The display is an AMOLED touchscreen that's seriously bright. I was surprised to find that the default setting is only level two out of three. Cranking up the brightness all the way will put a dent in battery life, but the screen will dim automatically after a short delay unless you choose otherwise, which helps mitigate the impact.
Touch controls are responsive, and I noticed no lag at all when browsing through glances on the watch. The screen works well paired with the buttons; hitting the top button at any time will select the current menu icon, tapping the bottom button will take you back, and pressing the middle on will open a history of recently used apps and glances.
Unlike many of Garmin's recent watches, the Venu 3 doesn't have an LED flashlight built into the top of the case, which is understandable when you consider just how slim and light it is. Unlike many AMOLED watches, it doesn't have a flashlight app that turns the screen completely white so you can use its glow as a source of emergency illumination. If you want that, you'll have to download a third-party app through the Connect IQ store.
On the back of the case you'll find Garmin's latest optical heart rate sensor, which has light receptors spread out over a larger area for improved accuracy. The sensor unit sits slightly proud of the case back, but I didn't find it uncomfortable and the design ensures good contact with your skin at all times.
The Venu 3 also has the necessary hardware for Garmin's ECG app, but at the time if writing this isn't available in the UK. Hopefully it will be unlocked via a software update in the near future.
Garmin Venu 3: on the road
I've always found that the Venu series strike a nice balance between smartwatch and sports watch, and if you're struggling to choose between something like an Apple Watch or Pixel Watch and a Garmin device, they represent a happy middle ground. I gave the Venu 2 Plus a score of 90% when I reviewed it for Advnture's sister site TechRadar, and the Venu 3 is equally impressive.
The addition of a smaller case size is particularly welcome, and the Venu 3S is one of Garmin's smallest watches with its own GPS receiver. This allows it to track distance and pace accurately without piggybacking on your smartphone (a method called 'connected GPS', used by watches including the Garmin Vivomove Trend and Lily with varying degrees of success).
During my tests, the Venu 3 never took more than five seconds to establish a lock, and was only 20m short when tracking my pre-measured 5km route. Considering the route is plotted on roads rather than a track, that's well within what I'd consider acceptable (and was exactly the same as the result from the Apple Watch Ultra 2).
Battery life isn't astounding, but if you're used to recharging an Apple Watch every day then going about a week between charges with a daily GPS-tracked workout will be a revelation. Garmin cites battery life of up to 14 days in smartwatch mode, but if you're using the full gamut of sensors then you can expect that to diminish significantly.
As usual with Garmin watches, the touchscreen locks by default during an activity, and you can start or pause tracking by pressing the top right button. It's quick, convenient, and works well.
There's support for a decent array of indoor and outdoor activities, from walking to cross-country skiing, but the Venu 3 doesn't have the same fitness chops as Garmin's dedicated sports watches. It will suit beginner and even intermediate athletes just fine, if you're serious about shaving seconds off your personal records, you might want to look elsewhere,
The biggest downside is the lack of maps, which is something that's always a drawback with Garmin Venu watches. The screens of these watches seem perfect for navigation, but you'll need to choose a chunkier Forerunner instead if you want to use your watch for wayfinding.
You'll also need a sportier watch if you want a deep dive into your running form. After you've finished a run with the Venu 3 you'll find your heart rate (and heart rate zones), cadence, time spent running/walking, and altitude in the Garmin Connect app, but you won't get more advanced stats like vertical oscillation, running powder, and stride length unless you connect a Garmin Running Dynamics Pod.
With that in mind, I was surprised to find that the Venu 3 supports imported workout plans, though. If you're following a plan created using a took like TrainingPeaks, you can transfer your workouts to the Venu 3, which will then lead you through them.
Of course, workouts are only part of successful training. You also need to recover properly, and that's where the Venu 3 really shines. It was the first watch to offer Garmin's new Sleep Coach tool, including the ability to track naps.
Previously, Garmin watches would detect one period of slumber within a 24-hour period, and record stages of deep, light, and REM sleep throughout. You watch would also pick up any periods of wakefulness or restlessness, and all this data would be presented to you in the Sleep glance on your watch face, and in the Garmin Connect app.
Sleep Coach doesn't just tell you how well you slept, it also gives you personalized advice on how long you should aim to sleep tonight, helping you decide whether you need to hit the hay early. It makes this calculation using factors like heart rate variability, recent sleep quality, workouts, and naps, all of which can affect how much rest you require to recover properly.
At the time of writing the Nap glance hasn't yet rolled out for the Venu 3S, but nap tracking seems to work well and will silently detect when you've decided to grab 40 winks (or more – the watch will record naps lasting up to three hours, though you're advised to keep them under 30 minutes to avoid messing up your sleep at night).
Overall, the Venu 3 is an excellent watch provided you're not expecting the same sports-tracking tools you'd get with a Fenix or Forerunner. This is a more everyday watch for general health and productivity, and it fills that niche with style.
The biggest drawback for me personally is the price. At $449.99 / £449.99 it's more than a Wi-Fi only Apple Watch Series 9, and you can easily find a Garmin Fenix 7 for the same price if you shop around. Hopefully we'll see an early discount in the Black Friday Garmin deals that will bring it down to a more accessible level.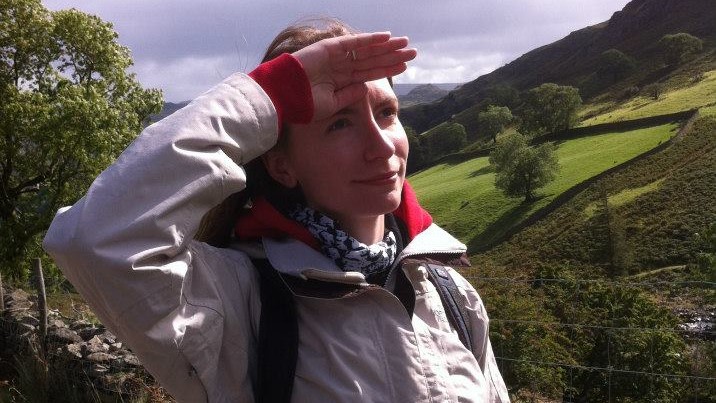 Cat is the editor of Advnture, She's been a journalist for 15 years, and was fitness and wellbeing editor on TechRadar before joining the Advnture team in 2022. She's a UK Athletics qualified run leader, and in her spare time enjoys nothing more than lacing up her shoes and hitting the roads and trails (the muddier, the better), usually wearing at least two sports watches.