Best camping tech: innovative gadgets for every kind of camper
The best camping tech is designed to enhance your camping experience, whether in the campsite or in the wild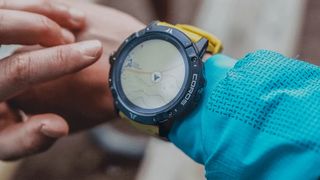 (Image credit: Coros)
There's no doubt that the best camping tech enhances any trip away, whether you're car camping, at a festival or backpacking. The best camping tech is designed to make your life easier, so that you can get on with doing whatever it is you came for, be it spending quality time with the family, worshipping your favorite band on the main stage or hiking your way to mountain summits.
Of course, one of the main reasons we escape to the outdoors to sleep in a shelter made only of thin fabric and fiberglass poles is to flee technology and the trappings of modern life, to get away from the constant hum of our cities and unwind with nature, so we're not suggesting you bring all your laptops, iPads and portable consoles along. The last thing you want is an email from work popping up when you're trying to relax.
Therefore, our list of the best camping tech is instead focussed on innovative gadgets and gizmos that slip seamlessly into your great escape, occupying a place in your best camping tent but not detracting from the experience. Some of this tech is simply the best in its class for something you'd be bringing anyway.
You're going to be making coffee, so why not do it with the ingeniously efficient Aeropress. You're going to need to cook food, so why not do it with one of the best camping stoves out there: the BioLite Campstove 2, which can charge your other gadgets while you're at it?
1. BioLite Campstove 2
This wood-burning camp stove is more than the sum of its parts. It doesn't just cook food and boil water (although it does both very well) – it also converts heat into electricity, so you can charge your phone, headlamp (see our roundup of the best headlamps for compatible models), camping light, or other camping tech whilst you cook dinner outdoors. There's even a dashboard to show you battery status. It's a hefty size and weight, so best used for camping holidays rather than backpacking trips.
2. LifeStraw Personal Water Filter
The simple yet ingenious LifeStraw makes contaminated water safe to drink. This smart straw contains fibers that filter water and will completely change how you go backpacking. No more heavy water to cart along on your back - as long as there's a source of H20 along the route, such as a lake or river, this little piece of camping tech can filter any water (except seawater), cleaning out bacteria and making it totally safe.
LifeStraw also uses some of its profits to provide schools with safe drinking water, so buying one is a win-win. For more on why you might want to buy a LifeStraw, check out hydration packs vs water purification.
3. Brightsounds 2
A camping lantern and portable Bluetooth speaker in one
The Brightsounds 2 took the top spot in our roundup of the best camping lanterns, and for good reason. It doesn't just illuminate your campsite – it also doubles as a cordless Bluetooth speaker for enjoying some music in the evening (just make sure you don't keep it playing too late). If that's not enough, you can even use it to charge your phone or other camping tech.
Even without those extra features, it's an excellent lantern in its own right – easy to carry and emitting a soft, warm glow that can be dimmed to just the right level. We've been using the Brightsounds 2 for years, and would happily recommend it to anyone.
4. Thermacell MR300
A mobile bug repeller that keeps insects at bay without spray
The best insect repellent spray is fine when you just want to protect yourself, but to keep bugs away from a larger area, the Thermacell MR300 is a game changer for families and small groups who don't want to slather themselves in creams and oils. Hit the power button and a small flame heats up a pad soaked in bug repellent, deterring mosquitoes within a 15ft radius.
The repellent is a scent-free synthetic copy of a compound found in chrysanthemum plants. The EPA has approved both the repellent and the Thermacell device itself as a safe and effective means of repelling mosquitoes with minimal environmental impact. But don't use it near exposed food, avoid inhaling its vapor directly. It's toxic to bees, cats, and fish, so avoid exposing those creatures to the vapors.
5. Knog Bilby
Bright, versatile, and lightweight – the perfect camping headlamp
A reliable headlamp is an absolutely essential piece of camping tech, and the Knog Bilby is one of the best we've ever tested. It has six modes that cover everything from night hiking and trail running to reading under canvas after dark, and a maximum 400 lumen beam courtesy of five LEDs.
In the field, it's lightweight and comfortable, and resists both dust and water. There are no wires to worry about either; when it's time to charge it up, just pop out the pod and plug it into a USB port.
6. Coros Vertix 2
A super-tough GPS watch built for hiking, trail running, and climbing
There are lots of fantastic sports watches around, but if you're going to to be hitting the trails and rocks, the Coros Vertix 2 is easy to recommend. Most of the best GPS watches are built with running, swimming, and cycling in mind, and the Vertix 2 is a more rugged device that's been designed for climbers as well.
You won't always want a chunky piece of camping tech on your wrist, so Coros has designed the Vertix 2 with an extra tough case that fits handily on a carabiner that attaches to your climbing harness. The watch also communicates with all the five major satellite systems, helping it establish your location even if you're under dense tree cover or on a cliff face, where GPS devices often struggle to establish a lock.
7. AeroPress Go
The easiest way to make fresh coffee on the move
If you just can't function in the morning without a hot cup of joe, even when you're camping, swap heavy, fiddly coffee makers for a light, portable AeroPress, which is essentially a French press you can toss in a backpack. Just add fresh coffee, fill up with hot water and then plunge after a few minutes for a proper cup of coffee even when you're miles from civilization.
The 'Go' edition includes a handy travel cup that fits the Aeropress perfectly, so you don't have to worry about spills while extracting your coffee.
8. Kokoon Nightbuds
Block out distractions when you're struggling to sleep at night
Sleeping under canvas isn't always easy, and sometimes you might need a little help if the wind is howling or you're unfortunate enough to be at a frontcountry site where your fellow campers aren't quite as quiet as you'd like. You could use foam earplugs to mask the noise, but the Kokoon Nightbuds are a smarter solution.
Unlike regular headphones, these are specially designed not to budge when you're settled down on your best camping pillow. They can stream music and podcasts from your phone, but they can also play various soothing abstract sounds on a seamless look to help you doze off. Once you do, they track your sleep patterns and give you a wealth of data to check through in the morning so you can see how well rested you are for your day of hiking. Check out our guide to camping for side sleepers for more advice on how to enjoy a comfortable night, with or without camping tech.
9. Garmin Inreach Mini 2
A handheld GPS unit and satellite communicator built for hikers
The Garmin InReach Mini 2 is a tiny satellite navigation device specially designed for hiking and camping in remote locations. It's small enough to fit in your pocket, can keep tracking your location for up to 30 days, provides weather updates, lets you stay in touch with friends and family even when there's no mobile phone signal, and can send emergency SOS alerts.
You'll need to purchase a subscription plan to use its communication features, but this is flexible. You can buy a 30-day plan to cover occasional trips, or an annual plan that costs less per month and means your device is ready to use any time.
10. Ryno Tuff Portable Solar Charger
The easiest way to keep your devices powered up in the backcountry
A solar charger is a great way to keep your gadgets powered up, and this model from Ryno Tuff proves that they don't have to be expensive either, Unlike some solar chargers, this one can juice up multiple devices at once, and has a durable built that's specifically intended for camping.
It'll add an extra 1lb to your load, but you'll be extremely glad you have it handy when you're settled down at camp.
All the latest inspiration, tips and guides to help you plan your next Advnture!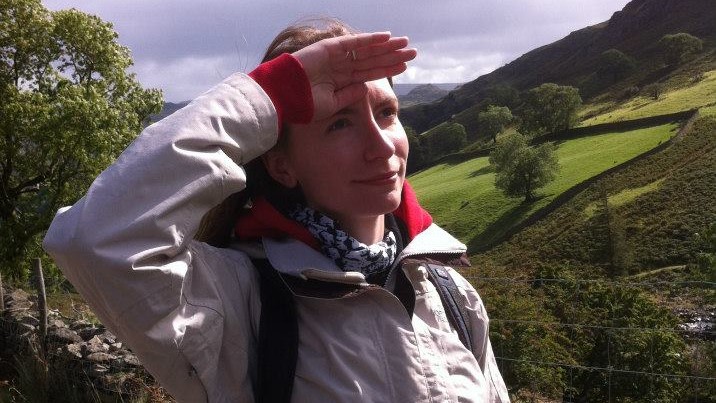 Cat is the editor of Advnture, She's been a journalist for 15 years, and was fitness and wellbeing editor on TechRadar before joining the Advnture team in 2022. She's a UK Athletics qualified run leader, and in her spare time enjoys nothing more than lacing up her shoes and hitting the roads and trails (the muddier, the better), usually wearing at least two sports watches.