Can the outdoor industry survive a recession?
We speak to a key figure in the outdoor industry about recent record-sales, and what to expect in the coming year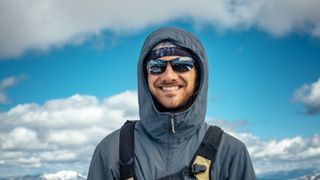 (Image credit: Alex Ratson)
It's no secret that the outdoor industry saw a massive boon during the pandemic. When bars and restaurants shut their doors and concerts were canceled, people turned to hiking and biking trails, lakes and rivers in droves as much for the distraction as the proven mental health benefits of so-called green exercise. But as with any windfall, the question remains as to what happens next. Will people pack their hiking boots and kayaks away now that they can travel and go to baseball games again? We spoke to Ken Meidell, CEO of Kent Outdoors, about recent trends in the outdoor industry and what we might expect from the coming year.
"One thing we know is that when people get outdoors, lots and lots of them enjoy it. It inspires us, it gives our life purpose and meaning and that's true for a huge part of humanity that's fortunate enough to get to do that," says Meidell, who is based in the Pacific Northwest and has been a key figure in the outdoor industry since 1995.
Meidell notes that some four million Americans bought bikes during the pandemic, adding to the millions who were already regular bikers. Of course, most of those people won't be buying new bikes every year, but those who are hooked, he explains, will certainly continue to support the industry.
"Some percentage of those people will go back to watching baseball and concerts, but lots of them will love the experience because it's an enjoyable thing to do and lots of them will probably buy new bikes eventually."
Though the initial demand for outdoor gear could have initially been interpreted as a mere panic response to lockdown, new figures suggest that many people have been well and truly bitten by the outdoor bug. A recent report by NPD Group shows that overall sales were up 19 percent in the twelve months through March 2022, on top of historic gains the prior year. The increases reflect a 12.5 percent rise in units sold as well as a 5.6 percent growth in prices, and the gains are across brick-and-mortar as well as online sales, as people return to physical shopping.
Further the increase in sales wasn't driven by just one or two big ticket items, like bikes and kayaks. Instead gains were seen across virtually all outdoor sports, and categories of gear. Here are some on the increases noted in the report:
Though as Meidell notes, it's impossible to truly predict the future, the likelihood of an impending recession combined with the fact that many people are now well and truly stocked with new gear means we can probably expect to see a bit of a plateau in sales in the coming months, and potentially a drop in prices as retailers try to offload excess inventory.
"If there is a recession coming, what does it mean that right before that, so many people went out and bought gear? There could be a 12 - 24 month hangover where people want to get out and use their gear. I think what you can expect to see is probably a little bit of a lull, but then I think normal patterns will kick back in."
Overall, though belt-tightening times are a-coming, the future is looking exceptionally bright for the brands that support our adventures into the wild, and Meidell predicts that it won't be a cessation of purchases that shape the trend of the next year or two so much as shift in behavior and therefore, the type of gear purchased,
"We tend to think of ourselves as recession-proof. I think we're recession-resistant. In good times, people with disposable income will spend a certain portion of that on outdoor gear," says Meidell, explaining that sales of expensive items like power boats and high-end kayaks and standup paddle boards naturally tend to increase in good times, but while sales of them will likely decline in a recession, the use of them might actually increase.
"When the economy turns a little bit tougher, people tend to swap out vacations in the south of France or in Hawaii for something a little closer to home and use that product that's been sitting in their garage."
What that also means is that sales of smaller accessory items will continue, keeping the industry buoyant. Looking at the 2008 financial crisis as a possible predictor of what might happen this time around, Meidell speculates that any lull in sales could well be followed by another spike.
"During the 2008 financial crisis, there was an initial period where everybody didn't know what to do, and then everybody went camping. The first year people used gear that they had in their garage, but then by 2010 lots of those people decided they wanted to upgrade, so I wouldn't be surprised if there's a similar pattern here."
One other aspect to the pandemic that makes the future impossible to predict, but potentially hopeful for the outdoors industry, is the effect that it has had on younger generations, or so-called Gen Z. An upside for those young people for whom school and college was canceled is that many of them got out in the woods that might not have otherwise, and that might signal a more long term increase in sales and in more people enjoying the outdoors for years to come.
"For those younger generational cohorts, Covid made camping slightly more of a social activity. You could go with your friends and be in a cluster pod that was reasonably safe at the time, outside of the house, and lots of people will remember that and want to keep doing it."
All the latest inspiration, tips and guides to help you plan your next Advnture!
Julia Clarke is a staff writer for Advnture.com and the author of the book Restorative Yoga for Beginners. She loves to explore mountains on foot, bike, skis and belay and then recover on the the yoga mat. Julia graduated with a degree in journalism in 2004 and spent eight years working as a radio presenter in Kansas City, Vermont, Boston and New York City before discovering the joys of the Rocky Mountains. She then detoured west to Colorado and enjoyed 11 years teaching yoga in Vail before returning to her hometown of Glasgow, Scotland in 2020 to focus on family and writing.