Best camping pillows: for a good night's sleep on any outdoor adventure
By Sian Lewis
Our top picks of the best camping pillows range from lightweight designs suitable for backpackers to super-comfortable foam cushions that car-camping families will love
Included in this guide:
1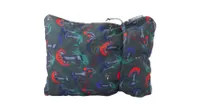 Thermarest
Compressible (medium)
2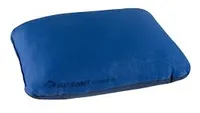 Sea
to Summit Foamcore
3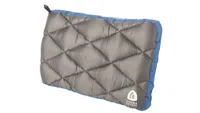 Sierra
Designs Dridown
4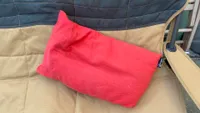 Hi-Gear
Luxury
5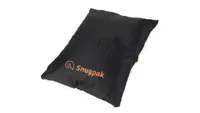 Snugpak
Snuggy Headrest
6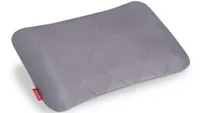 Alpkit
Drift
7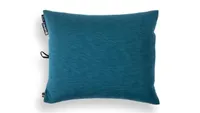 Nemo
Fillo
8
Decathlon
Ultim Comfort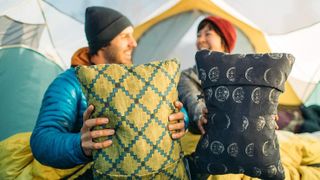 (Image credit: Thermarest)
It doesn't matter if you're a dirtbag camper headed for the mountains or a glamper who brings a car, the kids and the kitchen sink on holiday – the best camping pillows will transform your camping experience.
Lightweight and packable, but still super comfortable, the best pillows for camping take up very little space but – like the best sleeping bags – will really help you to get a good night's sleep and wake up ready for the next adventure.
Just as there are different types of sleeping bag, camping pillows come in different designs, ranging from comfy memory foam pillows to lightweight, inflatable 'air' pillows. Hardcore wild campers may think pillows are only for softies, but there are pillows that weigh just 100g in our round-up and compress down so small that there's really no reason not to take one – and they really do make all the difference when it comes to getting a good night's sleep in the wilderness.
No more rolling up clothes in a stuff sack or dry bag under your neck – once you buy a camping pillow, you'll never go back. They're also handy for campervans, long-haul flights and big bus and train journeys when you're travelling, or even for adding to your sofa at home.
The best camping pillows you can buy
Thermarest Compressible (medium)
Recycled foam offers good comfort but still packs down small, all wrapped up in fun prints and patterns
RRP: $27 (US) / £30 (UK) | Materials: Foam and polyester | Weight: 260g / 9.2oz | Dimensions: 46 x 36 x 10cm / 18 x 14 x 4in | Color: Various patterns | Compatibility: Great for weekenders, camping kids and frequent flyers alike
Comfy foam filling, which is upcycled
Packs down small
Available in various sizes
Fun designs
Expensive
Brushed polly material might not suit everyone
If you hate the feeling of inflated pillows but don't want the bulk of foam, Thermarest's Compressible pillow is a great compromise. This pillow is packed with comfortable foam but still manages to compress down to the size of a water bottle and weighs a middling-to-light 260g. We're still not sure if we like brushed polly as a pillow material, as it doesn't feel very breathable against the skin when compared to jersey or cotton, but if you don't mind it, you'll get on well with this design.
Thermarest also recommend this pillow for flying – it's perfect for long haul journeys, especially if you hate inflatable neck pillows, and this versatility makes the pillow's more expensive price point more palatable. This was the only pillow we tested with patterned designs available, which are great for kids or for cheering up your campervan, bell tent or even your sofa. The foam stuffing is also fully recycled, and four sizes of the pillow are available (we tested the medium, but you can also choose small, large and extra large).
Sea to Summit Foamcore
A slim, simple and easy to store pillow with the feel of a comfortable camping mat
RRP: $30 (US) / £26 (UK) | Materials: Foam and polyester | Weight: 300g /10.5oz | Dimensions: 13 x 42 x 30cm / 5 x 16.5 x 12in | Colors: Purple / Blue | Compatibility: Take car camping and glamping or pop in a small van or caravan
Comfortable
Upcycled materials
Not much cushioning
Folds rather than stuffs for storage
Sea to Summit make some of the best sleeping pads we've ever had the pleasure of resting our wearied bones on, and in the Foamcore pillow, which is stuffed with off-cuts from the brand's pad-making process, they may just have bequeathed us one the best camping pillows out there, too. These pillows do Sea to Summit's moniker proud - positive reviewers include sailors and mountaineers. This is a slim design – if you like lots of padding or use multiple pillows at home, it might not suit you. We like the stretchy synthetic knit fabric used on the outside of the pillow, which feels fresh and cool to sleep on, and the integrated pocket, designed to hold an eye mask or earplugs and handy for keeping essentials together at camp or for using on a plane. Unlike most of the other pillows we tested, this flattish design folds or rolls up rather than stuffing in a sack, which makes it easy to slide into storage or pop in the boot of a car but less easy to cram into a backpack.
Sierra Designs Dridown
Get the great warmth and lightweight features of down in this rather luxurious quilted pillow
RRP: $30 (US) / £25 (UK) | Materials: Water-resistant down | Weight: 120g / 4oz | Dimensions: 33 x 23 x 6cm / 13 x 9 x 2.5in | Colors: Red / Blue | Compatibility: Ideal for camping weekenders, van campers and cold weather camps
Light weight
Fantastic comfort and warmth
Not super packable
Anyone who owns a down sleeping bag (or just a favourite down jacket) will know that the warmth-to-weight ratio of animal down is unbeatable. Down is deliciously soft and warm but very lightweight, so it's perfect for camping pillows such as the DriDown, which weighs just 120g. It's a pity this pillow doesn't stuff super small (it compresses to about the size of a Nalgene bottle) but we did find it fits in a water bottle pocket, which is handy on the go. It also looks great, with one silky quilted and one cotton-like patterned side, which might not be the most important factor in a camping pillow but is definitely a plus for campers or van owners using pillows regularly, and also lets you pick which material you prefer to sleep on. Luxurious without adding much weight, this is another more expensive camping pillow that is well worth the spend if you're a regular camper or van-lifer.
Hi-Gear Luxury
This comfortable camping pillow is about as simple and functional as they get
RRP: £18 (UK) | Materials: Microfleece | Weight: 300g / 10.5oz | Dimensions: 50cm x 30cm x 11cm / 20 x 12 x 4in | Color: Red | Compatibility: A fuss-free choice for weekenders and festival goers
Comfortable to sleep on
Comes with stuff sack
Takes time to dry
Not super compressible
If you're after a comfortable pillow for casual camping with zero bells and whistles, Hi-Gear's bright red number will do you proud. 'If it ain't broke, don't fix it' was clearly the design motto here – this is a reasonably lightweight, well-stuffed and soft little pillow to whip out on weekend trips or at festivals. It doesn't compress down very small, so you might want something more packable for backpacking and wild camping, but otherwise it's a fuss-free choice, and once we've taken with us on camping adventures of all kinds for years now. We like the soft brushed microfleece outer material, which feels much nicer against the skin than other more plastic-y pillows. Our only criticism is that if you do want to wash this pillow, its dense stuffing is tricky to dry out, and needs a day of drying in full sun to get it camping-ready again.
Snugpak Snuggy Headrest
Lightweight, portable and boasting sleeping bag-style insulation, the Snuggy Headrest adds a welcome touch of comfort to wild camps
RRP: $10 (US) / £6.95 (UK) | Materials: Sleeping bag insulation | Weight: 200g / 7oz | Colors: Black / Blue | Compatibility: Ideal for backpackers and those with smaller tent setups
Lightweight
Reasonably compact
Slick finish might not suit everyone
Moves around if not in sleeping bag hood
Lightweight and compact are the top priorities of Snugpak's Snuggy Headrest, which is clearly designed with more adventurous campers who have limited space in mind. Snugpak have shaped this pillow to fit nicely in the hood of their sleeping bags, and the pillow is stuffed with the same insulation as their bag designs. While it feels pleasingly soft and malleable, this pillow still offers good neck support, and therefore a decent night's sleep. That insulated stuffing is also warm, and definitely helps to keep you snug on chilly nights. The shiny slick finish might not be for everyone – if you like a soft cotton-y finish, you'll prefer a different design, and this pillow is wont to slide about a bit if it's not tucked in to a sleeping bag hood. If you want a dinky, lightweight pillow but don't want to go for an inflatable design, this is our top pick – it'll definitely add a touch of comfort to bare-bones wild camps or bivvy bag adventures. Bottom line? Frill-free, functional, and one of the best camping pillows out there for buyers on a budget.
Alpkit Drift
Ultralight and portable inflatable pillow with a soft fabric cover – ideal if you're counting every gram on fast-paced adventures
RRP: $17.50 (US) / £14 (UK) | Materials: Polyester | Weight: 100g / 3.5oz | Dimensions (inflated): 42 x 27 x 8cm / 16.5 x 11 x 3in | Color: Grey | Compatibility: Ideal for wild camping, bikepacking and bivvy bag adventures
Very compact and lightweight
Ergonomic design
Washable fabric cover
Inflatable pillows aren't quite as comfy as traditional pillows
Drift away on this comfortable and well-shaped pillow. At just 100g and packing down into its (included) stuff sack to the size of a tennis ball, the inflatable Drift is one of the best camping pillows out there for ultralight adventures – you'll have room for this pillow in the smallest of backpacks or bike panniers, which can really make a difference if you're planning long days of hiking or cycling and want to feel refreshed each morning. It's quick to inflate the Drift once you've set up camp, and the soft 'brushed feel' cover (which can be removed for washing) goes far to make you feel like you're resting your head on a more traditional pillow rather than an inflatable one. We like the wide, neck-cradling design on the Drift, and the other benefit of an inflatable pillow is that it's easy to blow it up to the level of firmness you prefer. If space is at a premium, this is one of the best camping pillows available.
Nemo Fillo
This brilliantly comfortable yet packable pillow combines the best of inflatable and insulated designs
RRP: $40 (US) / £35 (UK) / €40 (EU) | Materials: Foam | Weight: 260g/9oz | Dimensions (inflated): 43 x 27 x 10cm / 17 x 11 x 4in | Colors: Abyss / Canopy green / Goodnight grey / Koi stripe | Compatibility: A comfy addition to pretty much any camping kitbag
Fantastic comfort
Small pack size
More expensive
The Fillo may be more expensive than most of the best camping pillows on the market, but if you spend a night sleeping on it you'll understand why. This award-winning pillow manages to be small and compressible but seriously comfortable – this is as close you'll get to feeling like you brought your pillow from home with you without taking up too much extra space. The Fillo sits between a stuffed pillow and a blow-up pillow – it has built-in foam padding but there's also an air cell to inflate. Pop it out of its integrated stuff sack, blow it up, and in a few seconds you've got a seriously comfortable pillow that doesn't feel like other balloon-like inflatables. The soft jersey cover is lovely to sleep on and can be removed for washing. Various sizes are available, too, suiting everyone from dirtbag backpackers to luxurious glampers. If you're off on a multi-week adventure, this pillow is well worth the spend to help you sleep well in the wild each night.
Decathlon Ultim Comfort
This large and luxurious memory foam pillow is as close as you'll get to bringing along your pillow from home
RRP: $25 (US) / £18 (UK) | Materials: Memory foam | Weight: 570g / 20oz | Dimensions: 45 x 35 x 13cm / 18 x 14 x 5in | Colors: Sand / Pewter | Compatibility: Great comfort and looks make this pillow ideal for glamping
Stuffed with memory foam
Great looks
Large
Heavy
The clue's in the name – if nothing will do but the comfort of your pillow from home, Decathlon's Ultim Comfort is about to be your new favourite cosy camping pillow. This large and rather decadent design is made with memory foam and is, in short, a delight to sleep on. The brushed fabric pillow case feels great against the skin, and can be zipped open and removed for washing. This is a large and heavy pillow that doesn't stuff down small, but it's not designed with lightweight kit set-ups in mind – it's firmly aimed at week-long holidays, car campers and glampers who want to sleep as well as possible and have plenty of storage space. We also like how good-looking this neutral-coloured pillow is – it's smart enough to grace your sofa at home when you aren't in the great outdoors.
The best camping pillows: what to look for when buying
Our selection of the best camping pillows will suit different kinds of campers with varying budgets and demands, but all offer great quality. But what do you need to think about when looking for the best camping pillow to suit your needs?
Traditional or inflatable?
Most of the best camping pillows on the market are either 'air' pillows you unfold and inflate, or insulated pillows that can be compressed into a stuff sack. In general, pillows stuffed with foam or insulation are more comfortable than inflatable pillows, which can feel a bit balloon-like under your head (although some of the air pillows we tested out were surprisingly comfortable, especially those that are hybrids of air and traditional pillows). Inflatable pillows, however, are usually far more lightweight and portable, and are the best choice when space and weight are at a premium. Whichever design you pick, we recommend choosing a pillow that has a removable, washable cover and its own stuff sack for storage.
Weight and portability
The second consideration is the weight and packability of your new pillow. It's simple – if you're more of a wild camper, a backpacker or a bike packer who has limited space and tends to carry their own kit over long distances, the best camping pillows are those that are as small and as light as possible – ideally around or below 200g, and packing down to the size of a water bottle or smaller. Some of the pillows in our round-up weigh just 100g and take up the space of a tennis ball. If you're more of a car camper or a family camper packing up the boot for a trip to your favourite campsite, you can choose something far bigger and heavier that resembles your pillows from home – designs with memory foam and cotton-feel covers will make sleeping under canvas very cosy and comfortable indeed.
An award-winning travel and outdoors journalist, presenter and blogger, Sian regularly writes for The Independent, Evening Standard, BBC Countryfile, Coast, Outdoor Enthusiast and Sunday Times Travel. Life as a hiking, camping, wild-swimming adventure-writer has taken her around the world, exploring Bolivian jungles, kayaking in Greenland, diving with turtles in Australia, climbing mountains in Africa and, in Thailand, learning the hard way that peeing on a jellyfish sting doesn't help. Her blog, thegirloutdoors.co.uk, champions accessible adventures.
All the latest inspiration, tips and guides to help you plan your next Advnture!
Thank you for signing up to Advnture. You will receive a verification email shortly.
There was a problem. Please refresh the page and try again.