Last-minute festival camping checklist: essentials for an awesome weekend
The most important, but often forgotten extras that'll make sure you have an epic music festival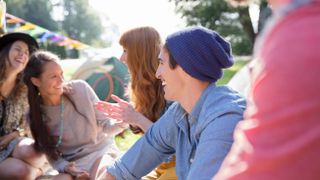 (Image credit: Getty)
This last-minute festival camping checklist will make sure you don't forget any of the little extras that will turn a good weekend into a great one. How often have you been to a festival and found yourself wishing you'd packed that extra camping cup, or woken up to mosquito bites and regretted forgetting your insect repellent?
We're going to assume you've already got your best pop-up tent and best two-season sleeping bag and best sleeping pad ready to go, but there's a lot more you can bring to make sure you have a great time.
We've also recommended some of the very best products that we've tried and tested ourselves, and hunted down the best deals so you can get them as cheaply as possible. Ready? Here we go!
Camping chair
Sure, you can settle down on a camping blanket or just the bare ground (provided it's not too muddy), but the best camping chair back at your tent will take comfort to the next level after a day on your feet. If that makes us sound old, we don't care, and neither should you.
If you're going with a partner and then you can pick up a folding loveseat for the pair of you. Alternatively, there are lots of super lightweight individual camping chairs to choose from. If you want to get cuddly with your significant other then the Kelty Low Loveseat is our number one pick, and if you're looking for individual seats we highly recommend the Coleman Deck Chair and featherlight Helinox Chair Zero.
Earplugs
Festivals are noisy places, and sooner or later you're going to want to grab at least a few hours' sleep so you're feeling fresh and ready to enjoy the new day. Rather than smothering yourself with your best camping pillow in an attempt to block out the noise, take along a pair or two of earplugs to make sure you get some proper rest. We generally prefer silicone earplugs as they're reusable, but for festival camping you may prefer to take a pack of foam ones in case one falls out in the night and gets lost.
It's also worth checking out earplugs that are specially designed to protect your hearing around loud noise. The best ones will still allow you to hear conversations, and won't spoil your enjoyment of the music, but will protect you from the potentially harmful sound levels that can lead to tinnitus further down the line. Loop earplugs are particularly good in our experience, and not too expensive, but Advnture's sister site Guitar World has a roundup of the best earplugs for musicians if you want to check out more options.
Headlamp
It's easy to forget when you're packing, but a headlamp will help you avoid stumbling to the toilets in the night and tripping over a stranger's tent, and make it easy to get your own tent set up if you're delayed and arrive at your pitch after dark.
Our overall pick for the best headlamp is the Knog Bilby, which is comfortable and super bright, but there are also some great budget options like the Nathan Neutron Fire RX and Biolite 330. All of these are also great headlamps for hiking and running, so they're a solid investment rather than anything cheap and throwaway.
Camping mug or cup
A camping mug is essential if you're making your own hot drinks, but many festivals are now cutting down on waste and either not providing disposable cups at all when you buy a coffee, or charging you extra if you want one.
Some of the best camping mugs like the Lifeventure Flip-Top Thermal Mug also double as water bottles, so there's one less thing to pack, and have double walls to keep drinks hot or cold. We're also fans of the Camelbak Horizon Vacuum Insulated Tumbler, which keeps your drink at the right temperature for hours and is super tough, and the Sea to Summit DeltaLight InsulMug, which is extremely lightweight. If space is at a premium, Stojo's collapsible silicone mugs fold down totally flat to save room.
Toiletries
Some of the bigger festivals have showers, so you can decant some of your regular shampoo and shower gel into travel bottles (the ones you take on planes are ideal), but that's quite rare, and you have to pay if you want to have a proper wash. Instead, you're going to be looking at dry shampoo and wipes to keep you fresh.
Go through your wash bag and make sure you have dry shampoo, toothpaste (or toothpaste tablets if you want to cut down on plastic), a toothbrush, sensitive wipes (you don't want to risk a skin reaction spoiling your fun), deodorant, and hand santizer.
Advnture's sister site Marie Claire recommends Klorane Dry Shampoo with Oat Milk, which is beloved of stylish French ladies, Moroccanoil Dry Shampoo if you have dark hair and want to avoid a white cast, and good old Batiste Dry Shampoo if you want something cheap and effective.
Insect repellent
Whether it's mosquitoes trapped inside your tent at night or horseflies hiding in the grass, there's no shortage of bugs waiting to sample your blood when you're festival camping. The best insect repellents will make you much less appetizing, and reduce the chances of you spending the weekend with itchy, red bumps spoiling the fun.
There are electric insect repellents that keep bugs away from large areas, but for festival camping you'll want a spray, wipe, or cream that's light to carry and will protect you while you're wandering around. Ingredients like Diethyltoluamide (DEET), picaridin, and permethrin all repel insects and make you less appealing, and if you're looking for a natural option then scented products containing limonene or eucalyptus are also effective.
Some of the best insect repellents we've tested are Smidge that Midge (which uses picaridin), Life Systems Expedition Max DEET, and Theye Natural.
Toilet paper
You just know there's going to be no paper left in the chemical toilets, and it's also essential for mopping up spills and dealing with hayfever, so make sure you take more toilet paper than you're expecting to need.
You can buy specially designed dissolving toilet paper for camping, but at a festival everything from the toilets will be disposed of properly, so the type you use at home should be fine.
All the latest inspiration, tips and guides to help you plan your next Advnture!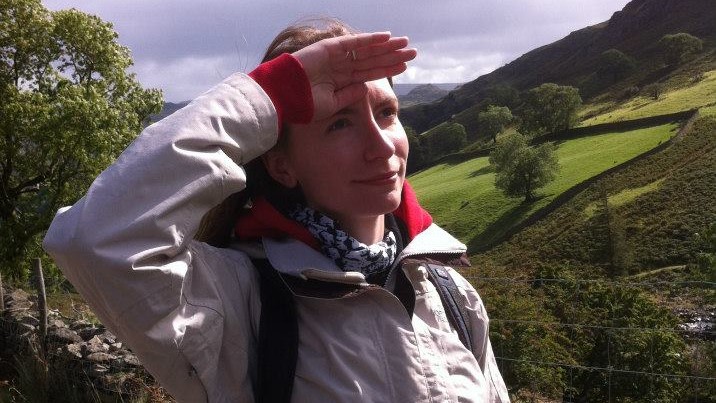 Cat is the editor of Advnture, She's been a journalist for 13 years, and was fitness and wellbeing editor on TechRadar before joining the Advnture team in 2022. She's a UK Athletics qualified run leader, and in her spare time enjoys nothing more than lacing up her shoes and hitting the roads and trails (the muddier, the better).