How to find awesome new running trails near you
Bored of the same routes and want to go somewhere new? Here's how to find great trails recommended by other runners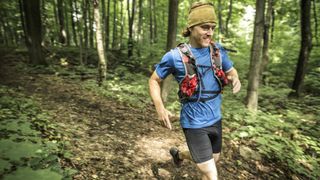 (Image credit: Getty Images)
Sometimes you want to get out and hit the trails, but you're not sure the best running routes nearby. Maybe you've just moved house, or you're on vacation and want to stretch your legs. Maybe you're just bored of your usual off-road routes and want to spice things up.
Lacing up your trail running shoes and heading out without a specific plan is always an option, but to make sure you don't wind up lost or faced with a challenge you're not prepared for, it's best to do a little research beforehand. With that in mind, here are some ways to scope out great trail running routes near you.
Ask other runners
The most obvious thing to do is to ask local people for their favourite running trails. Local running clubs will often be happy to help, and if you're new to the area they're a great way to make like-minded friends. Social media is one of the best ways to find local running clubs (particularly Instagram and Facebook) so have a search to see what's happening around you.
If you're visiting friends, why not ask the for their favourite running trails or ask if they know anyone who you can ask? Maybe you can join a local runner and discover a new route with them.
If you're travelling further afield, it could be a good idea to ask a running group if you can join them for a one-off session, or ask them for suggestions of local trails to run. If you can't join them in person, drop the leader an email.
Many places worldwide also have running tours on vacation you can sign up to and enjoy being guided to a new route.
Search online
There's a wealth of on-line information about routes all over the world. A simple Google search will bring up long lists of routes and places to run. These could be routes documented by groups, guides or the average runner. It's up to you to decide whether you trust them though, and make sure you check them carefully beforehand. Information published on social platforms isn't checked in any way, and adventurers have sometimes run into trouble after putting their faith in a stranger's directions.
Many running apps, such as Komoot, RunKeeper, Strava and AllTrails provide other excellent resources for finding routes at your fingertips. Download the app, sign up or log in, and then search for the area where you want to run.
Routes on Komoot are graded for difficulty, length and total ascent so you will be aware of what you're taking on, and heatmaps are very useful on Strava. These show routes in an area that are most popular, and are likely to be good for running.
Again, take care with routes shared by members of the public. In January 2023, a group of British hikers had to be rescued after getting stuck on a scree slope without a path while following a route from a mobile app.
You can also follow friends and other runners on some apps, such as Strava, which lets you check out the routes they've run. You'll need a premium membership to download the GPX files of these routes, but it might be worth the money to find new running trails near you.
Plot your own
One of Komoot's best features is the ability to plan your own route based on your preferred terrain, difficulty level, and length. It's easy to use the desktop app to select points on a map, and allow Komoot to find a suitable route between them. Komoot's maps also show points of interest, so you can plan a course that'll let you see the local sights. Once you've created a route, you can download it as a GPX file or send it to your GPS watch or phone if you have the Komoot app installed.
Your running watch may also be able to help you plan a route. The Garmin Connect app has a route planner that allows you to choose a sport, an overall bearing, and a direction, then generates a course for you automatically. You can send this directly to your Garmin watch, which will give you turn-by-turn directions. These routes don't always follow the most obvious trails though, so take care when following them.
Coros recently gave its mobile app a full overhaul, and it now offers an excellent route planning tool that lets you plot a course by tapping on a map. Again, the app lets you send your creation directly to your watch so it's ready to follow.
Check a guidebook
If might seem a bit old fashioned to look for books, especially when the internet has so many routes available to view, but a book often gives greater and deeper detail. It's also enjoyable to look at photos included in books of potential trail running routes near you.
Many areas of the world have guidebooks that detail routes for running. Search in local book stores or outdoor shops for the perfect book. It's also worth doing a search of on-line book stores for trail running guides.
Head to a trail head, forest or park
Many places in the world, such as parks, woodland and forests, have waymarked walking trails and routes. These could also double as the perfect routes for running. Do a search for such places online and then go and check out the waymarked routes on offer.
Take a map and explore
If you are confident at navigating yourself, why not buy a map of the area where you are living or heading to and then plot your own trail running routes? You'll need a sense of adventure, but it can be great fun to head off without a huge plan in mind and then navigate and explore as you go.
You'll need to be confident with a map and compass, and follow some sensible safety measures like telling someone where you're going and when to expect you back. For help, see our guide how to use a compass.
Al these ideas should give you the starting point for finding new running trails near you.
All the latest inspiration, tips and guides to help you plan your next Advnture!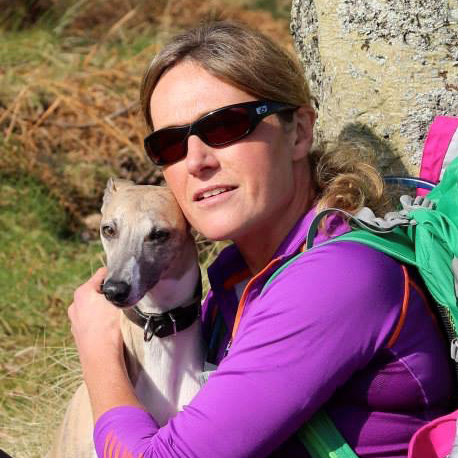 Fiona Russell is a widely published adventure journalist and blogger, better known as Fiona Outdoors. She is based in Scotland and is an all-round outdoors enthusiast with favorite activities including trail running, mountain walking, mountain biking, road cycling, triathlon and skiing (both downhill and backcountry). Aside from her own adventures, Fiona's biggest aim is to inspire others to enjoy getting outside and exploring, especially through her writing. She is also rarely seen without a running skort! Find out more at Fiona Outdoors.