The Coros Apex 2 is light on the wrist and easy to use compared to many similarly specced devices. Data analysis in the Coros app may seem limited at first, but once you've unlocked Coros EvoLab you'll be impressed by the wealth of fitness data available. It's one of the more expensive watches of its class, but the forthcoming route planning function may give it an edge over its rivals.
Pros
+

Uncomplicated interface

+

Excellent heart rate monitoring

+

Accurate GPS

+

Reliable sleep tracking
Cons
-

Costlier than equivalent Garmin

-

App provides limited data analysis
Coros Apex 2 first impressions
The Coros Apex 2 is a lightweight GPS watch with a no-nonsense design that's refreshingly easy to use. It's the little brother of the Coros Apex 2 Pro, with less flashy looks and a simpler feature-set, but it'll serve new and intermediate level runners well, and is a worthy alternative to the Garmin Forerunner 55 or 255.
The plastic case has three physical buttons on the right-hand side, including an Apple Watch-style rotating crown for scrolling through settings and choosing workout tracking modes.
Although the screen is touch-sensitive, this is only enabled for panning across maps by default. You can switch it to 'always on' through the watch's settings, allowing you to flick through menu options. In my tests I preferred using the crown button for this, but it's worth trying both and seeing which feels most natural to you.
Specifications
• List price: $399 / £420
• Case size: 43mm
• Weight: 37g
• Display type: Memory-in-pixel
• Water rating: 5ATM
• Best use: Trail running, road running, swimming, cycling, triathlon
The display is a color memory-in-pixel (MiP) unit, which isn't as bright and bold as an AMOLED screen, but is more frugal when it comes to power usage. It has a blue backlight, which is illuminated with a press of the uppermost button. The screen is topped with scratch-resistant sapphire crystal, which also seems to do a good job of repelling fingerprints.
It's charged using a proprietary USB cable, very similar to those used by Garmin watches but with three pins rather than four. It plugs into the watch securely and doesn't budge until you're ready to remove it.
The Apex 2 is supplied with a woven nylon strap that fastens with Velcro, which is something I always appreciate. Silicone watch straps are fine, and often look smarter, but a woven band allows your skin to breathe and a hook-and-loop fastening lets you make tiny adjustments to the fit for maximum comfort. Should you wish to remove and wash or swap it, it's easily detached using a pair of quick release pins
The nylon band minimizes weight as well, and the whole watch weighs 42g all-in. That's 7g less than the Garmin Forerunner 255, and 5g more than the Forerunner 55.
Like all Coros watches I've tested, the Apex 2 is specially designed to prevent you accidentally starting or stopping workout tracking. Its three physical buttons are all locked by default, and can't be pressed unless you hold the central crown button for three seconds. It's a system that takes some getting used to if you're switching from a different brand, but I've found it soon becomes second nature.
It has a list price of $399/£420, making it an upper-mid tier GPS watch, on par with the Garmin Instinct 2 Solar. If you're looking for a cheaper alternative, I recommend investigating the Garmin Forerunner 255 or Polar Pacer Pro.
Coros Apex 2 on the road
The Coros Apex 2 covers a wide array of sports, including cycling, swimming, and all manner of watersports, but runners will get the most from it. Like many modern watches, it's capable of capturing detailed running metrics from your wrist (including cadence, ground contact time, and running power) without any additional sensors.
All this data is presented in the Coros app, where it's illustrated with clear graphs, though it's a shame you can't check through it's a shame you can't get charts for all these metrics on the watch face.
Unlike the Coros Apex 2 Pro, the standard Apex 2 doesn't have multi-band GPS, which means it won't be quite as accurate on tricky routes that take you through dense woodland or beside cliffs. These can block the signal from GPS satellites, or cause the radio signal to bounce, which can lead to GPS drift.
You do, however, get all-systems GNSS, which is an upgrade from the original Coros Apex, and on my pre-measured 5km route the Apex 2 performed well, coming up only around 10m short. It's a road route rather than a track, so there's always some margin of error. Checking the recorded route on my phone later I can only see minor deviations from my actual route where GPS drift came into play.
Although it's not ready yet at the time of writing, the Coros app will soon have a new route-planning tool that will let you draw a course on your phone's screen and automatically snap to the optimal path. It sounds like a step up from Garmin's course planner, which lets you define a distance and overall bearing, but not sketch your own path.
For the time being, you can import routes in GPX format created using third-party tools like Komoot and Strava, and transfer them to the Apex 2.
I was particularly impressed by the responsiveness of Apex 2's heart rate monitor. The optical HRM has received an update from the previous generation, watch, and it's really paid off. I did several spin classes wearing a high-end Garmin watch on one wrist and the Coros on the other, and noted the cheaper Coros registering changes a couple of seconds faster during recovery periods. Impressive.
The Coros was also better when it came to tracking sleep. My resting heart rate is pretty low, which sometimes leads to watches assuming I've fallen asleep when I'm actually reading or watching TV in the evening. There was no such issue with the Apex 2 Pro, which didn't start recording until I was out for the count.
All of this is great if you're interested in balancing work and recovery to optimize your training,
At first glance the Coros app is a much simpler affair than Garmin Connect, and although all your health data is clearly presented, there's little personalized insight into your daily measurements. You can see your sleep duration and stages. for example, but there's no commentary on how good this was or what you can do to improve your sleep in future.
However, that all changes once you've used the watch long enough to unlock the deep analytics from Coros EvoLab, which you'll find in a tab at the bottom of the app. After a few weeks of training, this will give you a lot more detail about your training, including your current training load (which you can compare with your optimal load to see if you're over- or under-training), training effect (based on heart rate zones), your overall fitness level, fatigue level, and much more.
New runners may be frustrated that it takes so long for it to become available, but the Coros Apex 2's excellent biometrics mean it's well worth sticking the course until you get access to this data. Pretty much all GPS watches available today can track training load, stress, and fatigue, but the quality of the data used to make the calculations sets Coros apart.
It's also worth noting that none of the app's features are locked away behind paywalls (I'm looking at you, Fitbit)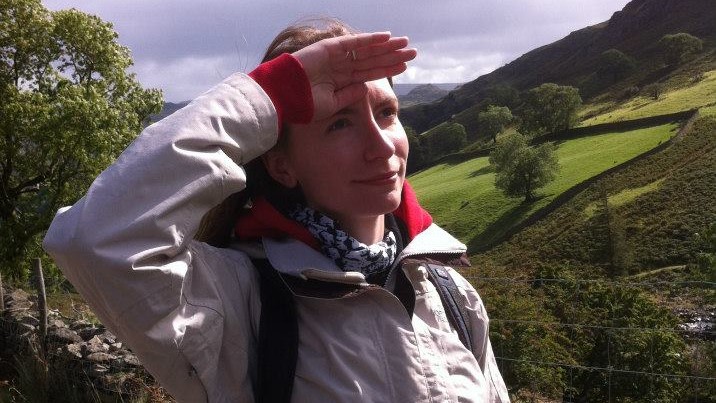 Cat is the editor of Advnture, She's been a journalist for 13 years, and was fitness and wellbeing editor on TechRadar before joining the Advnture team in 2022. She's a UK Athletics qualified run leader, and in her spare time enjoys nothing more than lacing up her shoes and hitting the roads and trails (the muddier, the better).