The Polar Ignite 3 Titanium certainly feels like it's made more for indoor workout time, but has the smarts to live outside too. If you like the idea of wearing a sleek-looking multisports watch, then the Ignite 3 Titanium will appeal. If you're not fussed about the titanium, you can grab the Ignite 3 for less or get a better sports watch from Coros and Garmin for around the same price.
Pros
+

Sleek look and vibrant AMOLED

+

Comfortable to wear for exercise and sleep

+

FuelWise and FitSpark useful features
Cons
-

Software features going back to Ignite 3

-

Polar Flow app is still very busy

-

Added titanium sees jump in cost
Polar Ignite 3 Titanium: first impressions
The Polar Ignite 3 Titanium, much like the original Ignite 3, has a slim, dinky, minimalist look that doesn't scream that it's a GPS watch built with hikes and mountain biking in mind, but does include sports profiles that can cover those outdoor pursuits and more. It also has some features you won't find on Polar's more outdoor-centric Grit X watches to give it that added prowess.
Specifications
Prices vary for each product. For running watch, it'll be:

• List price: $369.95 (US) / £324 (UK)
• Case size: 1.7in x 0.37in / 43mm x 9.5mm
• Weight: 1.3oz / 37g
• Display type: AMOLED display
• Water rating: WR30
• Best use: Trail, road, gym
Like the non-titanium Ignite 3, you can pick this watch up with the same 43mm-sized case now with a titanium bezel instead of a stainless steel one. The two Ignite 3 models look nearly identical and weigh the same, so it's really about how much you care about the look of the metals and value something that might be a bit tougher on the protection front.
It's a very slim and light watch to wear with just a single physical button breaking up a design that's slimmer than an Apple Watch Series 8 and has a look that feels more smartwatch than sports watch, which isn't necessarily a bad thing.
Adding titanium sees the Ignite 3 leap from $329.95 / £289 to $369.95 / £324, so that's quite a substantial jump up in cost and puts it up against watches like the Garmin Forerunner 255, but is still a cheaper route to owning an AMOLED-packing sports watch compared to the Garmin Forerunner 265.
On the screen front, it's the same 1.28in, 416 x 416 resolution AMOLED kind used on the Ignite 3 and remains the only watch in Polar's collection that offers a full color AMOLED touchscreen. On closer inspection you will find a black bezel around the edges, so it's not an edge-to-edge display, but does offer a vibrant place to look at your metrics or smartwatch features like notifications.
Polar pair that titanium bezel and AMOLED with a 20mm silicone strap, which uses a pin mechanism around the back to make it easy to quickly take the watch off. From the outside, it's patterned to look less sporty, but it's undeniably a watch strap that's built for exercise. Polar offer optional strap colors and materials to let you play around with that look.
Around the back is Polar's Precision Prime optical sensor technology to deliver heart rate data and below that lies a magnetic charging port where you'll need to plug the slightly fiddly proprietary charging cable into to power the Ignite 3 Titanium up.
It remains a watch you wear swimming too, with a WR30 water resistance rating making it safe to submerge in water up to 30m depth with support for pool and open water swim tracking.
Polar Ignite 3 Titanium: in the field
It's fair to say the Ignite 3 Titanium doesn't scream outdoors, but it has the sensors on board, the training and analysis features, and the supported tracking to spend some time away from the gym.
That includes a dual-frequency GPS mode that has yet to be included on one of Polar's Vantage series or Grit X watches. That dual-frequency mode aims to improve outdoor workout tracking from the supported satellite systems when you're near tall buildings or heading out in bad weather. Polar claim it can deliver a reduction in positioning errors by double compared to single-band GPS tracking.
Polar aren't alone in offering dual-frequency GPS and having tried similar modes on watches from Garmin, Suunto, Apple, Huawei and Amazfit among others I'd say that the performance of it isn't quite up there with Garmin, Apple, Suunto and Amazfit in terms of reliability. I mainly used it against Garmin's Forerunner 965, Instinct 2X and the Apple Watch Ultra and the mapped data wasn't as spotless in comparison. It's fine overall, but if you want the best most accurate dual-band support, there are better watches out there.
When you jump into training mode Polar do offer a good collection of sports profiles with scope to add more from its Flow app. Everything from canoeing, climbing, kayaking and skiing have profiles, though the level of metrics you can enjoy varies across profiles. So you're going to get more metrics when running or cycling than you will by switching it to HIIT mode where heart rate is the key metric.
I've mainly run, done longer walks, hikes and swam in a pool with the Ignite 3 along with testing out its abilities for tracking indoor workouts like rowing, HIIT and fitness classes. The experience on the whole is pretty solid. The screen displays real-time metrics in a really digestible way and for most workouts and training the data has been pretty reliable.
Heart rate is a core part of the Ignite 3 and Polar's ecosystem in general and the watch's small size helps in this regard: it fits more snugly against the wrist than a big watch, and doesn't move around so much, and as a result delivers more reliable heart rate data. I've used it against a heart rate monitor chest strap for a bunch of workouts outdoors and indoors and it's even held up well at higher intensities with scope to pair and external heart rate sensor here too.
Polar don't include any sort of navigation or mapping support, reserving that functionality for its pricier watches, so you're relying on features like its FuelWise fueling recommendations when it comes to using the Polar Ignite 3 Titanium for long days in the wilderness.
There are definitely more features for indoor workout time as opposed to time spent outdoors, such as FitSpark workout recommendations and a new Work-Rest-Guide mode that's designed to tell you how much rest you should take in between workout sets based on your real-time heart rate.
It doubles as a fitness tracker to monitor your daily steps and track heart rate continuously with a big emphasis on sleep tracking and capturing a myriad of stats that can better inform your recovery. That now includes a nightly temperature measurement, which takes three days to register and is then displayed in the Flow app to help identify trends (which all sounds a lot like Garmin's Body Battery energy monitor).
One of the big benefits of having an AMOLED screen on the Ignite 3 is that it can start to feel more like a smartwatch. It works with both Android and iOS; I've used it across both platforms and the app experience is pretty much the same. You're getting the ability to view phone notifications and there's music playback controls, which are accessible during workout tracking, while Polar's watch faces and general UI is starting to feel a lot more polished. It's still not the best smartwatch experience you'll find on a sports watch, but things are going in the right direction.
In terms of viewing your data off the watch, you're dealing with what I'd describe is the very busy Polar Flow app. It's available as a phone app and web app and across both it's not the most intuitive experience. There's a lot of menus and data, and it doesn't really lead you from one section of the app to another in a sleek fashion, so it pays to spend some time getting to know where things live and what you can actually adjust and tinker with.
Something that hasn't changed from the first Ignite 3 is battery life. There's a 215mAh capacity battery that gives you up to five days in smartwatch mode, 30 hours of GPS battery life and 100 hours in the low-power training mode where heart rate monitoring is disabled when tracking a workout. You can use it with the AMOLED set to always-on, but that severely reduces battery and it gives you just over a day depending on what features you use during that period. It definitely can't stretch to a full week and generally falls a little short of those five days, especially if you're using the GPS tracking, while sleep monitoring sucks battery as well. I don't absolutely love the charging cable here either, and it would certainly benefit from something that locks more tightly to the back of the watch.
Overall, the Ignite 3 Titanium is a very likeable GPS watch and definitely has the capability to track your outdoor workout time in a reliable fashion. That being said, it lacks the navigation features you can find on Garmin's watches which also offer better pure sports tracking features. The Polar Ignite 3 Titanium definitely feels more of an indoors watch than an outdoors one, but if you like the idea of a sleek Polar watch with an AMOLED screen, then it might just appeal.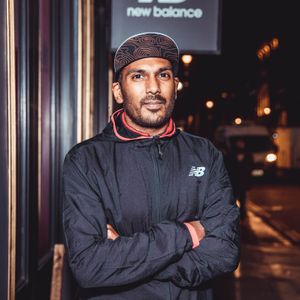 Michael is a freelance journalist who has covered consumer technology for over a decade and specializes in wearable and fitness tech. Previously editor of Wareable, he also co-ran the features and reviews sections of T3, and has a long list of bylines in the world of consumer tech sites.