The Garmin Instinct 2X takes one of the most likeable and more unique watches in Garmin's range and brings it up to date with a bigger screen, a bright flashlight, multi-band GPS powers and a battery life that goes for weeks. If you like the idea of having a bigger, more rugged Instinct 2 then you'll have a lot of time for what the Instinct 2X is packing.
Pros
+

Bigger case doesn't add much weight

+

Flashlight is surprisingly bright

+

Battery life is solid
Cons
-

Some slightly slow loading times

-

Would like more screen estate

-

Still no full mapping support
Garmin Instinct 2X Solar: first impressions
The Garmin Instinct 2X's big case tells you all you need to know about where this GPS watch wants to spend its time – outside tracking hikes, big walks and trail runs. It is a cheaper alternative to Garmin's Fenix series, which offers the best outdoor smarts Garmin have to offer.
Specifications
• List price: $450 (US) / £399.99 (UK)
• Case size: 50mm x 14.5mm
• Weight: 67g / 2.4oz
• Display type: Transflective display
• Water rating: 10 ATM
• Best use: Trail, road, gym
The Instinct 2X comes in just the one size with the same polymer body as the Instinct 2 and Instinct 2S in place, and similarly comes in a range of different editions, which include camo and tactical versions. I had the standard model to test in a more understated and muted green colorway, but you can pick it up in more eye-catching shades.
The Instinct 2X also comes with solar charging powers as standard, giving you a boost in battery life when you expose the watch to enough regular sunlight.
In terms of price, the Instinct 2X comes in at £399 / $450, which makes it a cheaper alternative to the Garmin Fenix 7 and also comes in cheaper than watches like the Apple Watch Ultra and Suunto Vertical.
That case size measures in at 50mm / 1.97in, so it's significantly bigger than the Instinct 2S (40mm / 1.57in) and the Instinct 2 (45mm / 1.77in), but not quite as hulking as the Garmin Fenix 7X (51mm / 2.01in). At 14.5mm / 0.57in thick, it's actually as chunky as the Instinct 2 in spite of having a bigger case. There's no getting away from the fact this is a big watch to wear, but the lack of heavy materials, such as metal, means Garmin have made the Instinct 2X more manageable to wear for longer periods.
That bigger case means Garmin can drop in a larger screen than the ones featured on other Instinct 2 models. Now you have a 28mm / 1.1in (up from 23mm / 0.9in), 176 x 176 pixel resolution display, which is the same screen resolution as the 2 and the 2S. That extra screen area gives you more estate to show off metrics and the breadcrumb-style navigation on offer here. Unlike Garmin's Fenix range, you're not getting full mapping support. That likely has something to do with the added sub-display Garmin uses, which can help point you in the right direction and display other information like the date when not in tracking mode.
That double display is transflective, which doesn't offer any color but aims to provide strong viewing angles in brighter outdoor light, which it certainly did in my time with it. There's no touchscreen functionality, with five physical buttons dotted around the case to get you through menu screens. Touchscreen functionality would be welcome for some interactions, but the buttons in general have been fine to use.
Partnering that case and screen is a 26mm / 1.02in silicone watch strap that's as rugged looking as the case it's attached to. It's one of Garmin's QuickFit-style bands, which is a bit trickier to use compared to the pin mechanism-style straps Garmin offer on other watches.
When it comes to charging, Garmin have stuck to the method they use on pretty much all of their watches: it's a simple proprietary cable that sits securely into the back of the watch.
If you want to take the Instinct 2X for a dip, you can certainly do that. It carries a 10 ATM water rating, making it safe to be submerged in water up to 100m depth. I didn't take it that far, but it did happily survive some time in the pool.
Garmin Instinct 2X Solar: in the field
The Garmin Instinct 2X essentially feels like the Instinct 2, but in a larger form and with some new features that have appeared on other Garmin watches and now come to the Instinct.
The first big one is the added flashlight, which I'm happy to admit felt a bit gimmicky as a feature when it first debuted on the Fenix 7X. But the more Garmin watches I've used with this feature, the more I've come to appreciate its value. On the Instinct 2X, it's a really bright LED torch mounted at the top of the watch case. You can also use the torch during workout tracking and set it to stay constant or strobe to improve your visibility or to help guide your way at night.
When it's time to get tracking everything from hiking, climbing, bouldering, kayaking and skiing is covered here. You're essentially getting the same sports profiles as the Instinct 2 and 2S, plus a few extras. You're also getting Garmin's multi-frequency positioning technology on board, which aims to improve outdoor tracking accuracy when you're tracking near tall, wooded areas.
I've used this feature on other Garmin watches such as the Fenix 7 series, and the Forerunner 265 and 965, and it does really deliver that improved performance. You will need to sacrifice more battery life to use it, but if you care about that improved GPS accuracy, the Instinct 2X can offer it. I used the Instinct 2X alongside the Forerunner 965 and found data by large was very consistent and the metrics attached to that improved positioning data.
One of the biggest differences between the Instinct and the Fenix is that you don't get the full topographical maps you get on the Fenix. You can still create and upload routes in a straightforward manner via the Garmin Connect phone or web app, but you'll see more basic breadcrumb-style navigation on your watch screen. You also have that small display eat into the navigation screen, which Garmin smartly use to offer real-time directions. It's not the best navigation experience you'll find on a GPS watch, but it also does offer enough to help you navigate new surroundings. It also uses that double display setup in an ingenious way to improve that navigation time.
Garmin's watches in general are renowned for big battery life and that's no different with the Instinct 2X, which promises even more battery life than the 2 and 2S. That's up to 40 days in smartwatch mode (compared to 28 days on the Instinct 2 and 2S), double the GPS battery life of the other Instinct watches and you can use it for up to 100 days in the more basic watch mode. If you factor in solar charging, that jumps even further, taking 60 hours of GPS battery to 140 hours. Reaping those solar benefits requires spending regular and extended time outdoors in the sun, so unless you live in sunnier climes, then you might not get the most out of that promised solar-powered boost.
I found that with features like multi-band GPS in use, displaying phone notifications and using the navigation features mean you'll fall short of that promised 40 days, but it's definitely a watch that can last for weeks as opposed to days. Using the multi-band GPS mode sees battery life drop from 60 hours to 27 hours, giving you a strong sense of how much you sacrifice for that more accurate GPS data. Overall though, the Instinct 2X does deliver strong battery life on the whole.
If you're using the Instinct 2X as a training companion, then there's the features and metrics to do that. That includes suggesting recovery time between logged workouts and offering an HRV status to give you a deeper understanding of your recovery status. Garmin have also added their new Training Readiness feature, which doesn't appear on other Instinct 2 watches and looks at information like heart rate variability, sleep and stress history to offer a simple score to indicate whether you're ready to train or you should take a rest day.
Like a lot of Garmin's training insights, it's really about offering some guidance and is reliant on the metrics fuelling that Readiness score also being reliable. I found sleep tracking and sleep particularly to be more reliable than Garmin watches in the past when it came to informing that Readiness score and it's a really simple way to understand whether you're in good shape to tackle an intensive workout.
What the Garmin Instinct 2X does is bring the Instinct range in line with Garmin's Fenix series, offering three case sizes and bringing some of the features you'll find on their newer running and outdoor-focused watches. The added multi-band mode and flashlight are welcome additions and while you're not getting the best mapping and navigation features available on a Garmin, there's something quite likeable about the Instinct's more unique design that gives you access to some of Garmin's best outdoor features for less money than a Fenix.
If you can live without some of these extra features then you can still get a strong outdoor watch in the Instinct 2 and 2S. If you want the best that the latest Instinct series has to offer with a bigger screen and battery life, then the Instinct 2X is going to appeal to trail runners, hikers and climbers who like the idea of a bigger, bolder Instinct.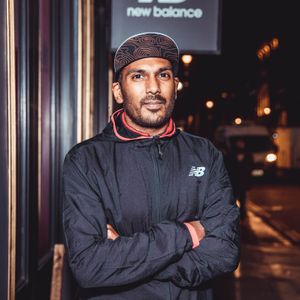 Michael is a freelance journalist who has covered consumer technology for over a decade and specializes in wearable and fitness tech. Previously editor of Wareable, he also co-ran the features and reviews sections of T3, and has a long list of bylines in the world of consumer tech sites.