What is hydrostatic head?
Any hiker who has spent any time shopping for wet-weather gear has probably found themselves asking "what is hydrostatic head?" In this post, we provide the answer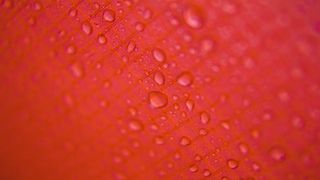 (Image credit: Jia Liu (Getty))
When buying wet-weather gear for hiking and camping, there are a few specifications that tell us just how well the gear will perform its core competency – namely, fending off airborne H20 and keeping us dry. Whether you're looking for the best waterproof jackets for wet-weather wanders or the best tents for camping in imperfect conditions, the most important of these specs is hydrostatic head. If you haven't come across the term 'hydrostatic head' before, we're sure you've at least come across its acronym – HH – when perusing the specs of waterproof gear.
But what is hydrostatic head and why is it important?
In this article, we explain all, from how hydrostatic head tests are performed to what the ratings mean in practice.
What is hydrostatic head: a definition
Hydrostatic head is the standard used to quantify the level of waterproofness of different textiles. It is measured by applying water pressure to the surface of a fabric and identifying at which point the fabric allows water to seep through. This is done using an open-ended laboratory test tube, which is placed on top of the fabric and then filled with water. The fabric's hydrostatic head is determined by the volume of water in the test tube when the fabric begins to leak. If, for example, the fabric begins to seep water when the water column is filled to 1,000mm, then the fabric's hydrostatic head is 1,000mm. The higher the hydrostatic head, the more waterproof the fabric will be.
What hydrostatic head rating makes a fabric waterproof?
This largely depends on who you ask – or, rather, what part of the globe they hail from. The waterproofness of rainwear in Europe falls under European standard DIN EN 343:2010-05, which deems any fabric with an 800 mm hydrostatic head as "Class 2" waterproof and any fabric with an HH of 1,300 mm as "Class 3" waterproof. However, some countries prefer to do it their own way. In Germany, for instance, fabrics are considered waterproof if they have an HH of 1,500 mm or more. In Switzerland, where such matters are governed by The Swiss Federal Laboratories for Materials Science and Technology (EMPA), a fabric must have a water column of 4,000 mm to be considered waterproof. In the UK, the Ministry of Defence sets the bar low at a mere 800 mm.
Why hydrostatic head matters…
As the above demonstrates, the term "waterproof" encompasses a wide range of performance levels in technical garments, tents, and other outdoor products. While some waterproof clothing items and tents are so impermeable that they could almost moonlight as space suits or submarines, others are only equipped to save you a soaking in light and short-lived rain showers.
This being so, the usefulness of the term "waterproof" is very nearly moot. Just as you shouldn't trust the term "spacious" or "4-person" when looking for the best tent but instead hunt down the floor plan to find its square footage and peak height, with wet-weather gear you should take the term "waterproof" with a pinch of salt and take a deeper dive into any products specs to find its hydrostatic head, which will give you a more accurate impression of how the product will perform in the field. IN short, if you're wondering how to choose a tent or any other piece of gear tasked with keeping you dry, then hunting down its hydrostatic head is a good place to start.
…and why it isn't the be-all and end-all
It takes far more to make a great waterproof garment or tent than a stellar hydrostatic head rating alone. In tents, waterproofing will also we determined by the design of the tent, the type of flooring, and whether or not it has sealed seams, storm flaps, awnings, skirts, and waterproof treatments.
With waterproof pants and jackets, hydrostatic head is important, but it's worth bearing in mind that outstanding waterproofing usually involves a trade-off with breathability, meaning a jacket with a 30,000mm HH might be great for slow-moving activities (ice climbing, backpacking, fishing, winter camping) in biblical downpours or heavy snow but not the best bet for aerobic activities (trail running, peak-bagging, ski-mountaineering, fastpacking) in which breathability is a priority.
What does hydrostatic head mean in the field?
The following lists provide an overview of the performance you can expect from different hydrostatic head ratings on the trails and at camp:
Tents and groundsheets
<1,200 - Most commonly found in 2-season tents, rainflies with sub-1200mm ratings will be able to fend off light, short-lived showers, but will start springing leaks when exposed to sustained or heavier rainfall.
1,200 – 2000 mm - The most common rating found in the rainfly of three-season tents. Capable of withstanding heavy and sustained rainfall but liable to leak if rainfall is combined with strong winds.
2000 – 2500 mm = Ideal for all-weather warriors, rainflies with this HH rating are capable of withstanding a combo of both heavier, sustained rainfall and driving winds.
>2,500 mm - Usually found in the rainflies of 3/4-season tents and mountaineering tents designed to withstand heavy rain and snow, and gale-force winds.
Groundsheets - Because more pressure is placed on groundsheets by the tent's occupants and their gear, we recommend opting for a minimum HH of 3,000mm to prevent groundwater seeping through the floor when camping in wet conditions.
Clothing
Clothing requires a higher HH rating to provide waterproofing because of the added pressure applied to the fabric by backpacks and contact with other surfaces.
10,000 mm — Common in performance wear that is geared towards use in more aerobic activities like trail running. Will keep you dry in moderate rain but liable to leak if you're wearing a backpack, which will add to the water pressure in the back and shoulder areas. This rating is also often found in budget 2-layer jackets.
20,000 mm — This level of waterproofing is usually more than adequate for the needs of most three-season hikers and backpackers, and offers a happy medium between the light waterproofing of 10,000 mm models and the bombproof waterproofing of 30k models. The level of breathability provided by jackets with 20,000 mm ratings can vary significantly from model to model.
30,000 mm —Jackets with this rating are intended for use in especially gnarly conditions, making them ideal for mountaineering and wet-weather hiking and backpacking. While jackets with this HH rating usually lack breathability, exceptions exist – those that use Gore-Tex Pro technology are a good example.
As the degree of waterproofing in any jacket usually has a direct impact on its breathability, identifying which is a priority for your activity type is the key to finding the ideal jacket for your needs. For example, slower-moving hikers and ice climbers (who usually spend a lot of time stationary when belaying or building anchors) will most likely be best served by a jacket with a higher HH because they are unlikely to be producing so much sweat in need of shifting, whereas trail runners and faster hikers will likely be better off with a more breathable jacket that can shed excess body heat quickly.
All the latest inspiration, tips and guides to help you plan your next Advnture!
Former Advnture editor Kieran is a climber, mountaineer, and author who divides his time between the Italian Alps, the US, and his native Scotland.
He has climbed a handful of 6000ers in the Himalayas, 4000ers in the Alps, 14ers in the US, and loves nothing more than a good long-distance wander in the wilderness. He climbs when he should be writing, writes when he should be sleeping, has fun always.
Kieran is the author of 'Climbing the Walls', an exploration of the mental health benefits of climbing, mountaineering, and the great outdoors.