Advnture Awards 2021: our hiking prizewinners
The Advnture Awards 2021 celebrate the best hiking kit available right now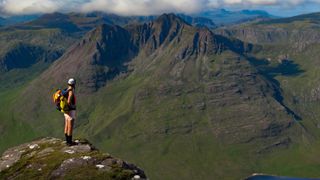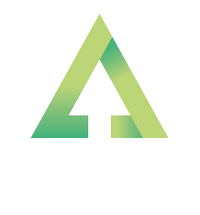 (Image credit: Kieran Cunningham)
For most outdoorsy people, no matter what adventure activity they end up specializing in and doing most – be it backpacking, trekking, trail running, mountain biking, rock climbing, kayaking – their introduction to the thrill of exploring green spaces began with a walk in the wilds.
Hiking is the gateway experience to everything else that follows. Often it's something enjoyed with friends and family – a social experience around which lifelong memories are made, with anecdotes about encounters and incidents that happened along the trails retold countless times thereafter.
During the last 18 months, for many of us, hiking has been the antidote to the extraordinarily challenging situation we have found ourselves in – providing a chance to escape the buildings we've otherwise been confined to, passing other people on the paths and exchanging a few precious words, feeling the air on our faces and seeing nature continuing on as normal while everything else seemed so bewilderingly strange.
Hiking is a simple pleasure, and therein lies its beauty – it's an accessible activity for everyone. However, whether you're going for a stroll in a local nature reserve, doing a day hike or trekking a long-distance trail over several days with a backpack full of gear, the experience will be enhanced by good gear (not necessarily the most expensive kit, but the most thoughtfully designed).
The advnture.com team have spent the last year testing out the best boots, backpacks and hiking shoes, and the most intelligent trail apparel for taking on treks and walks of all kinds, and the following is our pick of the bunch.
BEST MEN'S HIKING FOOTWEAR
Hanwag Banks
Inevitably this was a highly competitive category, with lots of superb hiking boots, hiking shoes, and the best trail running shoes jostling for position on the feet and in the hearts and minds of our trail testers.
A number of perennially popular boots have been recently released in low-cut hiking shoe formats, including the amazingly versatile Merrell Moab, and we have seen the launch of several innovative fastpacking boots by brands like Salomon and inov-8, which retain the mid-height ankle support of a walking boot but have the lightweight feel of a trail running shoe.
But, in the end, we couldn't go past the excellent Hanwag Banks, a beautiful boot from Bavaria that has been around for 15 years, but which was given an upgrade in the last year that elevated it to a new level (it was also released in a low-cut walking shoe format too).
It isn't the most aggressive hiking boot out there, but then most people don't trek in the kind of hardcore conditions that necessitate a super rigid shank and fang-like lugs – the majority of us do a large percentage of our walking on low alpine trails, hills, peaks, and coastal and countryside paths that are occasionally rugged, but not ultra technical. And on that type of terrain, the Banks are superb – even in winter.
With an upper made from 100% PFC-free, certified-sustainable super soft Nubuck leather, their out-of-the-box comfort levels are sensational. The latest generation Banks is available in versions made with a normal last, and a straight-fit extra last. A reinforced PU-foam wedge in the heel increases cushioning during foot strike, and improves the roll-off as you take your next step.
They are available with a Gore-Tex liner and the innovative design of the chassis and the lace hooks means they provide a level of ankle support that we think is unsurpassed in this genre of boot. They also look great, and they're built to last for years, with double-stitching and cemented construction. A worthy winner all round.
BEST WOMEN'S HIKING FOOTWEAR
Salewa W's Dropline GTX
As previously mentioned, the advances in lighter, lower-cut hiking shoes and boots have continued apace this year, especially in hiking footwear for women, and in this category our trail testers were emphatic in their enthusiasm for the Women's version of Salewa's Dropline GTX hiking shoe.
This low-cut trail shoe for fastpacking and thru hikes is rockered, stable, and light, with a lace cover that kept debris out, which has made it the best hiking shoe available for the past two seasons. The Dropline, which feels more like a sneaker on steroids than a hiking boot, had the underfoot torsional rigidity and balance to support a 20 lb pack, and to keep hikers from rolling their ankles.
The shoe strikes an elegant balance between light and nimble and protective. And the energetic rockered sole has been designed for forward propulsion, with plenty of side-to-side stability. The anti-rock heel cup and lacing that ties into the heel and the sole of the shoe – a Salewa signature design – also save energy.
We're awarding the GTX version of this shoe, but the membrane-free construction is just as worthy (and a bit cheaper). Choose the model right for the conditions where you'll hike, and you'll delight in having these shoes on your feet.
BEST LARGE BACKPACK
Gregory Tribute 70
When we're traveling and trekking trails we become beasts of burden, but a really good ,intelligently designed backpack can make carrying even the heaviest load a whole lot easier, which significantly ups the enjoyment level of any adventure experience. Which is why we're out there doing this in the first place, right?
There are myriad good quality hiking backpacks out there, including some excellent designs specifically for women, but our testers have selected the Gregory Tribute 70 as their favorite on the basis of its excellent versatility when you're on the road as well as on the trail – attributes that mean you can use it to explore the whole world.
A streamlined and spacious travel conversion pack with a zip-off day pack, Gregory modernized this category with clean design and thoughtful features to help travelers stay organized and away from harm, be it threats from weather or theft. The Tribute is an all-in-one system, with an integrated day pack, a hidden passport pocket, and even an expanding pocket to hold wet, muddy, and dirty clothes. The rain cover also doubles as a pack cover for air travel.
But the Tribute isn't just a pack to drag through an airport. Backpack through South America or Europe and you can comfortably carry this on trekking adventures along trails, thanks to the superb waistbelt and advanced harness.
Grab haul handles on the sides and top to hoist the pack on top of a bus or to strap it to a yak. Unzip the daypack from the main bag to shuttle your computer to a café or co-working space. And if business travel is in your future, this bag is understated enough to do double duty.
BEST DAYPACK
Osprey Talon 33
We ask an awful lot from our plucky little daypacks. By definition they need to be relatively small and lightweight in their own construction, yet we often attempt to fill them with every bit of kit that might be required during a day's outing, and some more – plus a packed lunch for the whole expedition party.
The Osprey logo is synonymous with top quality when it comes to packs, and the Talon 33 came in top of its class for our judging panel this year. This brilliantly designed backpack appears to achieve the impossible, somehow presenting as a neat, slender, light weight day sack, yet conjuring up virtually every conceivable feature any walker could want. The numerous pockets, pouches, hooks and loops are all perfectly sized and strategically placed exactly where you want them. More importantly, it's a dream to carry. The harness is adjustable to match the length of your torso. The AirScape back panel, which covers well-spaced foam ridges with a thin mesh, hits the sweetspot between keeping the pack close to your spine for stability while allowing ventilation. And the seamless hipbelt strikes the perfect balance between padding and breathability, while avoiding any stitching that might cause irritation.
BEST MEN'S WATERPROOF JACKET
Berghaus Changtse
A high-performing outer layer, which will keep you dry and protected from the worst of the elements when things get wild out there in the woods and on the peaks, is a serious investment, so you need to have real confidence in the waterproof jacket you choose for your hiking adventures.
The Berghaus Changtse is a piece of equipment you can have total faith in, which is why we have named it as the winner in this highly competitive class, where the standard is very high.
Very few products in the outdoors arena appear to make it from the designer's drawing board to the shop without a compromise here or there. The price of fabrics, cost of extra features and even the extent of what's possible to manufacture get in the way of the original vision. Not so with the Berghaus Changtse waterproof jacket, however, which deploys a mosaic of three different Gore-Tex fabrics mapped to the body zones where they can perform at their peak.
Highly breathable Active Shell features around the torso to keep you cool; robust Paclite Plus is used in areas that suffer the most abrasion; and Topo Stretch is used around the hem and cuffs for stretchy waterproof protection.
Add into the mix a fabulous hood plus the excellent Vapour Storm vent that channels sweat vapour away from your spine, and the Changtse is uncompromising in the eye of a storm and an uncompromised winner.
BEST WOMEN'S WATERPROOF JACKET
Marmot Precip Eco
Thankfully, there are scores of decent women's waterproof jackets on the market these days, but we're recognizing the Marmot Precip Eco as the best currently in class because, for the very reasonable pricetag and its excellent eco credentials, there's nothing that beats it.
The Precip has been a staple of Marmot's line for 20 years, but the jacket has been evolving all that time. It's now made with recycled PFC-free Nylon face fabric that's longer-lasting than ever thanks to a new microporous coating. The two-layer jacket is fully 100% seam taped, so waterproof even in a deluge. So you don't have a hood flapping around if you wear this when it's windy, not rainy, the adjustable hood rolls into the jacket collar for storage.
And because every truly waterproof jacket is hot, Marmot have added pit zips to this one, cutting it for freedom of movement, and adding Velcro cuffs and an elastic drawcord waist to seal out weather. The tailored not tight cut compliments sleeves that reach past the wrists.
For storage, the Precip Eco packs into its own pocket. Plus, the jacket just felt good to wear. Marmot uses a dry-touch coating as well as treatment that makes the fabric scuff and scrape resistant.
BEST BASE LAYER
Páramo Grid Technic
Undergarments are often the unsung heroes of the layering system that is so vital to staying safe and warm when you're exploring the wilds, whether you're hiking, biking, backpacking, trail running, climbing, canoeing or just camping out.
There are myriad great base layers out there, with increasingly technical designs and hard-working materials being employed to improve their performance, but for us, the Páramo Grid Technic really stood out when we put it to the test.
We love the ethics of this British brand, but it's the intelligent design of this top that made us select it as a winner. The polyester-based Parameta G material used to make the Grid Technic features an ingenious raised-grid pattern that traps air between the squares when another layer is added; this air is quickly warmed by your body, providing a layer of thermal insulation. If you get too hot, you can quickly dump the heat by removing or unzipping your mid or outer layer. In warmer conditions, or during high-intensity activity, the Grid Technic can be worn on its own, when it works as a standard poly top, providing decent levels of warmth (even when wet) and excellent moisture wicking properties.
There are plenty of other features - from the high neck and long back through to the thumb hoops and throat zipper garage - that all just combine to prove this garment has been designed and made by people who love to explore the outdoors themselves, and have poured years of hard-earned experience into the apparel they produce. Plus, as with the vast majority of Páramo garments, this top is made ethically in Colombia with the Miquelina Foundation, a member of the World Fair Trade Organization, and it is fully recyclable through Páramo.
BEST MID LAYER
Outdoor Research Vigor Full-Zip Hoodie
Supplying the meat in the layering sandwich, a good quality mid layer is a super important consideration whenever you are going on an adventure. It's a broad class of garment, encompassing everything from low volume puffer jackets to fleeces, which made judging this category a lively affair, but our trail testers finally settled on the Outdoor Research Vigor Full-Zip Hoodie as a worthy winner.
This soft and stretchy microgrid fleece hoodie is pretty much all you want in a lightweight mid layer. It's comfortable and super breathable, while offering just the right level of warmth for high-tempo outdoor pursuits. Part of its effectiveness seems to be down to OR's ActiveTemp treatment, which maximizes the wicking ability of the polyester fabric to keep you comfortable even when you're working hard. The low bulk fabric ensures it is extremely packable, yet it is still loaded with features including a close-fitting hood, three zipped pockets and thumb loops.
It's the perfect fleece when you just need something to take the chill off, yet it also layers easily underneath a shell or a puffer in more testing conditions. For all these reasons, the Vigor Hoodie soon became our go-to option whenever we were heading for the hills, and we found ourselves reaching for it before days at the crag too.
All the latest inspiration, tips and guides to help you plan your next Advnture!
Launched in July 2020, Advnture is the ideal destination for anyone who loves the great outdoors. Whether you're into epic hikes through the wilderness, camping trips with the family, climbing with your friends, or looking for a trail running personal best, our team of experts will point you in the right direction, with top buying advice and in-depth guides to help you get the most of your time in the backcountry.