Essentials for solo camping: 14 tips, tricks and pieces of gear for your next adventure
Tips for a happy and successful camping trip if you plan to head out on your own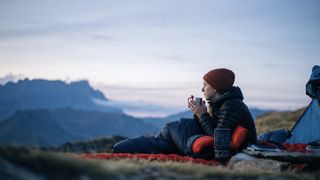 (Image credit: Getty Images)
A camping trip with friends can be fun but there are also benefits to solo camping. Heading off for a night or two under canvas on your own brings the rewards of peace and tranquility. You can also choose exactly where you want to go, your perfect camping spot and how far you want to walk to get there. Many people complain that their camping partner snores or wriggles about too much, so a solo camp eliminates these issues.
You will need to carry all your own kit for solo camping but if you follow these tips for the essentials you can keep the weight of your rucksack to a minimum but still tick all the right boxes for safety.
1. Get inspired
You only have yourself to make plans for a solo camping adventure. Ask friends or acquaintances for their recommendations of where to go. There is also inspiration to be found on apps such as Komoot and a range of books on hiking and backbacking, as well as bikepacking books if you plan to go by bike.
2. Plan around the weather
A solo camping adventure will be much more fun if the weather is good. Choose a period of dry and bright conditions. Of course, you can camp in any weather, but you'll be carrying all your own gear and you can afford to pack lighter if you're not contending with rain or icy winds.
3. Choose lightweight gear
Solo camping means you will be getting away from the crowds on your own. So, the chances are you will be hiking or bikepacking to reach a quiet place. And because you are on your own, you'll be carrying all your own gear.
To make the trip more enjoyable, it's a good idea to take as much lightweight kit as you can. This includes a one-person tent or bivvy bag, sleeping bag, inflatable mattress, spare clothing, cooking equipment, food and water.
4. Pack a pillow
It's tempting to skip the camping pillow and just cram your clothes into your sleeping bag's stuff sack, but you'll get a better night's rest if you take one as a little luxury. An inflatable pillow will be light and take barely any space.
5. Choose clothing carefully
You will be relying on all your own kit, which means it's important to pack essential clothing including an insulated jacket for the cooler evenings, waterproof jacket and trousers, a change of socks, gloves and headwear. Most campers like to change their baselayers, too, after a day of walking or cycling so remember to pack these.
Don't forget an emergency blanket, bag or shelter, too.
6. Choose a good view
A solo camping trip will be so much more rewarding if you have a great view. Pick a location where you can sit peacefully and enjoy beautiful scenery by yourself.
7. Take the right navigation tools
If you're heading off for a solo camping trip, you'll need to be sure you know where you are going. Getting off the beaten track is a great idea but make sure you know how to navigate to reach your planned spot, and also know how to get home again.
Once you've planned your route, you can upload it to a navigation app on your phone, or a GPS watch. Don't rely entirely on battery-operated devices, though. You should always carry a map and compass, and know how to use them.
8. Pack a power bank
Mobile phone batteries have a habit of running flat at the most inconvenient moments, and run out of juice particularly fast in cold weather. A portable charger will make your pack a little heavier, but will be well worth the extra grams so you can charge up your devices on the move.
9. Consider a personal locator beacon
Solo camping might take you into areas where there is very limited mobile data coverage. Should the worst happen and you have an accident and need to contact emergency services, a PLB (personal locator beacon) could save your life. You will be on your own while solo camping and can rely only on your own safety measures.
10. Take some entertainment
A solo camp will be more enjoyable if you have some entertainment in the evening after you've set up camp and had dinner. You could take a book or download a film, audio book or music to your phone. Headphones are a great added extra, although camping solo means you are unlikely to disturb other people.
11. Pack a good headlamp
Being on your own in the dark on a solo camping trip might not be so much fun without a headlamp. Remember to add this to your essentials packing list, plus extra batteries. It's also wise to take a flashlight in case your headlamp fails.
12. Take a lighter
It might sound obvious, but it's easy to forget a lighter or a pack of waterproof matches for your stove, or for starting a fire. Don't be caught without them.
13. Pack a first aid kit
Cuts, bruises and scrapes are fairly common when hiking. Other health issues may include a headache, sore muscle or insect bites. Cover al these bases with a small camping first aid kit. You can buy one ready-made, but you might prefer to pack your own if you're sensitive to certain adhesive bandages or medications, or you know you're particularly prone to being attacked by mosquitoes. See our guide what do you need in a first aid kit for some tips.
14. A sense of adventure
Solo camping has many rewards but it can seem daunting at the start. If you go out with a sense of adventure, you are more likely to enjoy the trip. You will no doubt grow in confidence and gain more resilience, too.
All the latest inspiration, tips and guides to help you plan your next Advnture!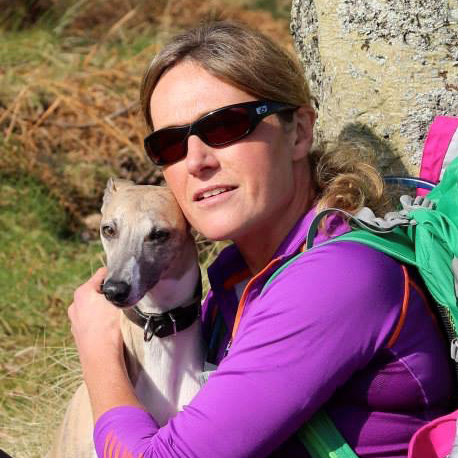 Fiona Russell is a widely published adventure journalist and blogger, better known as Fiona Outdoors. She is based in Scotland and is an all-round outdoors enthusiast with favorite activities including trail running, mountain walking, mountain biking, road cycling, triathlon and skiing (both downhill and backcountry). Aside from her own adventures, Fiona's biggest aim is to inspire others to enjoy getting outside and exploring, especially through her writing. She is also rarely seen without a running skort! Find out more at Fiona Outdoors.