Oppenheimer to Game of Thrones – 8 epic hiking spots you'll recognize from the big screen
We round up 8 epic hiking spots that you'll recognize from the big screen, and love for real-life adventures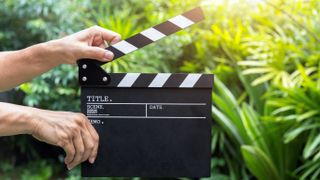 (Image credit: krisanapong detraphiphat)
If you love hiking as much as we do, you're basically always thinking about hitting the next trail. Even when your hiking boots are lying undisturbed next to the front door while you recover on the couch, you're probably clicking through the channels looking for shows and movies with stunning scenery to transport you back out into the wild.
Whether you end up watching Dr Jack Shephard breaking out of a bamboo grove onto a pristine beach or the dashing outlaw Jamie Fraser trying to escape the law, you may find yourself wondering where these gorgeous scenes are filmed. And while it's true that some of the most unbelievable scenes these days are actually computer-generated, many of the wildest are shot right here on planet earth and make for some fantastic hiking adventures. Here, we've rounded up eight epic hiking spots that you'll recognize from the big screen, and love for real-life adventures.
1. Lost: Ka'a'awa Valley, Oahu
Lost fans seeking to get up close and personal with the filming locations for this smash hit are heading for a tropical adventure indeed. The survival show was largely filmed on lush O'ahu, Hawaii's third largest island. For some absolutely stunning scenery, head to the Windward Coast where you'll find the Ka'a'awa Valley a lush green valley resplendent with waterfalls and steep cliffs which ends at the Pacific ocean.
In episode two of Lost's first season, this is where the survivors go looking for wreckage of the plane, and it's actually one of Hollywood's favorite filming locations, serving as the backdrop for Jurassic Park, Godzilla, 50 First Dates, Pearl Harbor and Jumanji too.
The land, located about a 20 minute drive from Honolulu, is private property, so exploration requires a special permit or you can take one of the tours offered by Kualoa Ranch.
2. Game of Thrones: Vatnajökull National Park, Iceland
Game of Thrones was filmed all over Europe, and a lot of it in northern Ireland which is well worth a visit for hiking in locations such as County Derry's Binevenagh, which appeared as the Dothraki Grasslands.
For the otherworldly feel of the frozen lakes and craters North of the Wall, however, you'll want to head further north to Iceland. Many of the wintery scenes for Game of Thrones are computer-generated, but some were shot in massive Vatnajökull National Park, east of Reykjavik, which is home to glaciers, tundra, ice caves and geothermal features. The outlandish scenery is also the setting for scenes in Batman Begins, Lara Croft: Tomb Raider and Interstellar. Here you can camp, hike and bird watch (so bring your binoculars) as well as go glacier hiking on a guided tour.
3. Outlander: Glencoe, Scotland
It's not always the case that beautiful shows set in Scotland were actually filmed there, Braveheart being a prime example, but much of Outlander is. The opening credits of this time-traveling hit show, which have no doubt made you want to jump on a plane and head to Scotland, are filmed in gorgeous Glencoe, one of Scotland's many magnificent glens (valleys) and an absolute mecca for hiking.
Glencoe is a famous valley of volcanic origins located about a two hour drive from Glasgow (or you can take a bus) and is home to mountain hikes like the Pap of Glencoe and Buachaille Etive Mor which is a Munro. Alternatively, you can join the West Highland Way which runs through the glen, and either hike north up the Devil's Staircase or head south across the Rannoch Moor.
4. Braveheart: Mamores, Lochaber, Scotland
As we mentioned, not much of Braveheart was shot in Scotland, but some of the most breathtaking high mountain scenes were. As news spreads of William Wallace's performance in the Battle of Falkirk, he runs along a high mountain path and reaches a rock cairn.
This mountain is Am Bodach, a fine Munro in the Mamores which you can climb from Kinlochleven. However, the more popular (and grueling) approach is to do it as part of The Ring of Steall, a classic mountain route combining four Munros with scrambling along narrow, rocky ridges. Wear a kilt if you must (though hiking pants are more practical), but try not to paint your face blue or scream "freedom!" at the top lest everyone knows you're American.
5. Westworld: Monument Valley, Utah and Arizona
When you're in Utah and Arizona, you often feel like you're in a science fiction movie anyway, so it may come as no surprise that these southwestern states are the real location for much of the dystopian sci-fi series Westworld.
Monument Valley is one such location and this section of the Colorado Plateau in southern Utah and northern Arizona has come to define what many film and TV buffs associate with the wild west, thanks to it being used for so many westerns. When Dolores and Teddy ride off into the sunset amongst those stark, isolated rock formations, you're looking at the buttes of Monument Valley where in real life you can hike the Wild Cat Trail as well as the Lee Cly and Mesa Rim Trails for unforgettable desert views. Because it's desert hiking, spring and fall are the best time to go and make sure you avoid the middle of the day.
6. Star Wars: Death Valley, California
Filming is no longer allowed in US National Parks, for obvious reasons, though it's a shame that some of the most spectacular scenery in the country can't be showcased on the big screen these days. Back in the late 1970s and early 1980s, however, it was a different story.
If you want to set foot on Tatooine, you don't need a spaceship, just head to Death Valley, which was the backdrop for scenes in both A New Hope and Return of the Jedi. Some of the best hikes in Death Valley National Park take you to Tatooine, including Mesquite Flat Sand Dunes, Badwater Basin, Desolation Canyon and Golden Canyon.
7. Broadchurch: West Bay, Dorset
If you're a Broadchurch fan, you'll be familiar with the high cliffs that David Tennant and Olivia Colman's characters frequently walk along as they try desperately to solve the puzzle of the murder of an 11-year-old boy that rocks a small English seaside town. The reality of this location is a lot less grim, set as it is in lovely West Bay, Dorset.
This area is part of the famous Jurassic Coast and situated on the English channel between Plymouth and Poole. It's on the South West Coast Path, a stunning 630-mile long distance trail, but of course you can enjoy fabulous day coast walks along the West Bay without committing to two months worth of walking. The area has recently seen a massive landslip, so check on conditions and access before you go and stay away from the edges and base of the cliffs.
8. Oppenheimer: Ghost Ranch, New Mexico
Christopher Nolan's new thriller details the life of J. Robert Oppenheimer, a physicist who played a major role in developing the first nuclear weapons as part of the Manhattan Project. The first nuclear device ever tested during the project was in New Mexico, and it's there that Nolan returns for the filming of Oppenheimer.
The true backdrop to much of the experimentation was Los Alamos, but that town being too modern for this period piece forced Nolan to move instead to Ghost Ranch, a 21,000-acre retreat and education center best known for being the tempoerary home of Georgia O'Keefe, and the subject of many of her paintings.
The area perfectly matches the high drama of the film and is chock full of accessible southwest hiking trails such as Chimney Rock, Box Canyon and Mesa Trail.
All the latest inspiration, tips and guides to help you plan your next Advnture!
Julia Clarke is a staff writer for Advnture.com and the author of the book Restorative Yoga for Beginners. She loves to explore mountains on foot, bike, skis and belay and then recover on the the yoga mat. Julia graduated with a degree in journalism in 2004 and spent eight years working as a radio presenter in Kansas City, Vermont, Boston and New York City before discovering the joys of the Rocky Mountains. She then detoured west to Colorado and enjoyed 11 years teaching yoga in Vail before returning to her hometown of Glasgow, Scotland in 2020 to focus on family and writing.