5 ways your Garmin watch's flashlight can keep you safe outdoors
A bright LED light is just a button-press away, and it can do a lot more than just help you find your sleeping bag zipper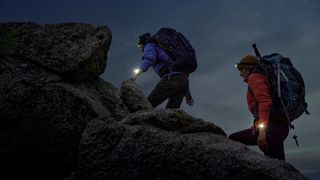 (Image credit: Garmin)
If you've been looking at Garmin watches recently, you'll probably have noticed that the company has gone all-in on flashlights. The red and white LEDs built into the top of the watch housing first appeared in the Enduro 2 and Fenix 7X last year, and proved so popular that the company has also added them to the new Fenix 7 Pro and Epix (Gen 2) Pro in all sizes.
It might seem a strange addition at first, but having a bright flashlight available on your wrist at a moment's notice can be incredibly helpful. Yes, there are some things that you can do with a standard flashlight that aren't possible with your Garmin (it's not bright enough to dazzle a potential attacker, for example, and unlike a heavy metal torch, you couldn't use it to fend off an attacking animal), but it can also do a whole lot more than just help you find the keyhole when you get back from a run after dark.
Here are just a few of the ways your watch's built-in flashlight can help keep you safe, and make your life easier.
1. Emergency signalling
You should always carry a hiking whistle when exploring so you can send a distress signal in an emergency (the international distress signal is six blasts of a whistle followed by a one-minute break, then another six blasts), but a flashlight or signal mirror could be more useful if you're trying to catch the attention of an aerial rescue team. In December, a hiker stranded on a trail in Hawaii was rescued after a helicopter crew spotted the light of his cellphone, and you can use your Garmin watch's flashlight the same way.
The Distress Pattern option will cause the flashlight to blink SOS in Morse code, while displaying your emergency contact information on the screen provided you've configured it in the Garmin Connect app. The video below demonstrates how it works.
2. Backup at camp
Your watch's light could be invaluable if your headlamp or full-sized flashlight fail on a camping trip – and it can happen, as I found on a recent camping trip when my regular lights broke unexpectedly. Thankfully I had a tiny keychain torch that let me manage until morning, but I still had to grope around for my keys and having a flashlight on my wrist would have made things even easier. Just a quick double-press of a button, and you've got enough light for essential tasks right on your wrist.
3. Map reading
Hopefully it's not a situation you find yourself in, but if you accidentally stay out too late and find yourself trying to read your map and compass at dusk, your watch's flashlight could really come in handy. Hopefully you'll have a flashlight and/or headlamp about your person too, but using your watch means there's no need to start digging through your backpack to find it.
For more advice on the fundamentals of navigation, check out our guides how to read a map, how to take a bearing, and how to use a compass.
4. Night time visibility
It's always a good idea to wear bright colors and reflective materials when running at night to make you more visible to motorists, cyclists, and other pedestrians, and adding a light helps even more. In fact, many running clubs won't let you join an evening run during the winter without one.
You could invest in a little clip-on gadget like the Million Mile Light (which is a favorite of mine and doesn't require batteries), but your watch's flashlight can also serve the same purpose. Select the run activity, then press the menu button to configure its settings. Scroll down the menu until you find the Flashlight Strobe option and choose a setting. You can pick one of the standard strobe options, or have the light flash in time with your cadence, which will make it more obvious that you're a runner and not a cyclist.
5. Keeping your hands free
Having a flashlight on your wrist means you still have both hands free, whether you need to make some quick repairs, carry emergency supplies, or provide first aid to an injured companion. A headlamp may provide brighter light that's focused exactly where you're looking, but if you're not already wearing yours, having a light in your watch means you don't have to waste time looking for it.
It's also very useful if you have a headlamp with a USB rechargeable battery, and need to conserve power for later in your trip.
All the latest inspiration, tips and guides to help you plan your next Advnture!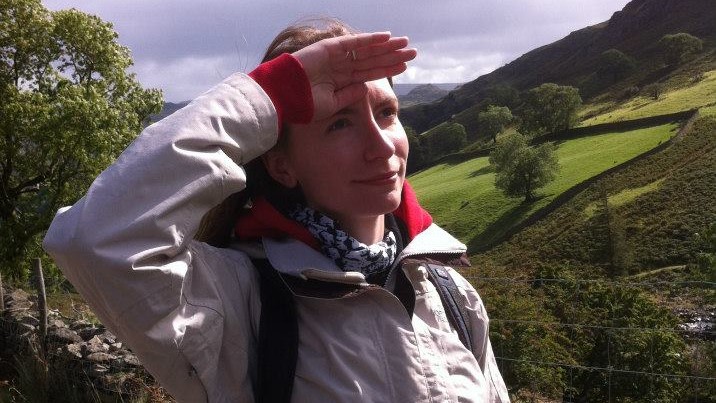 Cat is the editor of Advnture, She's been a journalist for 13 years, and was fitness and wellbeing editor on TechRadar before joining the Advnture team in 2022. She's a UK Athletics qualified run leader, and in her spare time enjoys nothing more than lacing up her shoes and hitting the roads and trails (the muddier, the better).